2020 Priorities Inside America's 15 Biggest School Districts: Student Protests Over Equity, School Boundary Changes, Abuse Charges & More
By Laura Fay | January 5, 2020
EduClips is a roundup of the week's top education headlines from America's 15 largest school districts, where more than 4 million students across 10 states attend class every day. Read previous EduClips installments here.
As the calendar year begins, America's biggest school districts are dealing with a host of tough issues, from alleged teacher misconduct toward students with disabilities to student protests over segregation to teacher pushback against unpopular performance evaluation systems.
These are a few of the stories we'll be watching in America's 15 largest school districts this year.
HOUSTON — State Takeover Looms in Texas's Largest District: The Texas Education Agency is poised to take over Houston Independent School District and appoint a new school board in 2020. The changes are expected in the spring despite complaints from parents and teachers that the takeover disenfranchises voters by replacing the officials they elected. The overhaul was sparked by an investigator's finding of numerous instances of improper actions by board members and failure to address long-standing and ongoing problems at a high school in the district. The school system, which received a B grade from the state in 2019 and has no looming financial problems, seems an unlikely target for takeover, but a 2015 state law requires the state education agency to take one of two actions when a school fails to meet state standards for more than four consecutive years: close the school or take over the district's board. A lawsuit brought by the district challenging the takeover was dismissed in December. (Read at The Texas Tribune, The 74)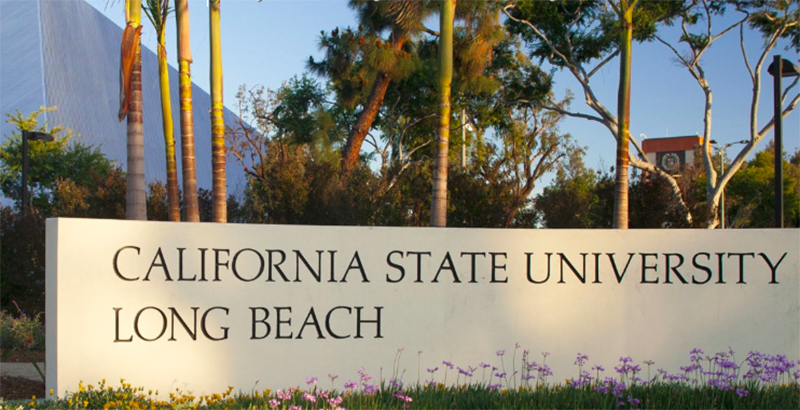 LOS ANGELES — Cal State Trustees Consider Tougher Admissions Requirements That Would Exclude Many L.A. Students: This month the California State University trustees are expected to vote on a controversial measure that would add another year of math or quantitative reasoning in high school to the system's admission requirements. An analysis by The 74 last year found that less than 25 percent of Los Angeles Unified School District seniors took the type of class that would fit the requirement in 2018-19. The potential policy, which would start in 2027, has raised concerns among equity advocates, who say it could bar from entering college even more students from Los Angeles, where only about half of seniors were eligible for admission to CSU last year. CSU officials say the additional requirement is meant to make sure students are prepared when they arrive on one of the system's 23 campuses, which serve about 481,000 students and make up the country's largest public university. Proponents of the possible addition say the delayed rollout would give CSU time to work with districts to develop the classes and the extra course will help students strengthen their skills. (Read at The 74)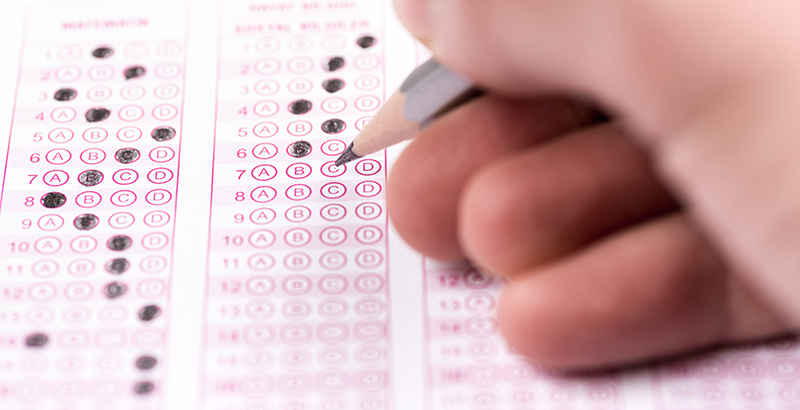 MIAMI-DADE COUNTY, FLORIDA — District and Union May Create New Teacher Evaluation System to Replace Controversial Value-Added Model: Miami-Dade County Public Schools administrators in December "introduced a proposal to partner with United Teachers of Dade to develop an alternative student performance measure to be piloted next school year," Colleen Wright reports for the Miami Herald. A district official told the Herald that the school system has heard "teachers' unrelenting complaints about the value-added model, known as VAM," which factors student growth on standardized tests into teachers' evaluation scores. Currently, the value-added score accounts for 34 percent of teachers' evaluations, which helps determine how much bonus pay they receive. Value-added scores are popular with some education reform advocates, while teachers unions often worry they are too affected by things outside a teacher's control, such as student poverty or trauma. A formal partnership has not yet been announced. (Read at the Miami Herald)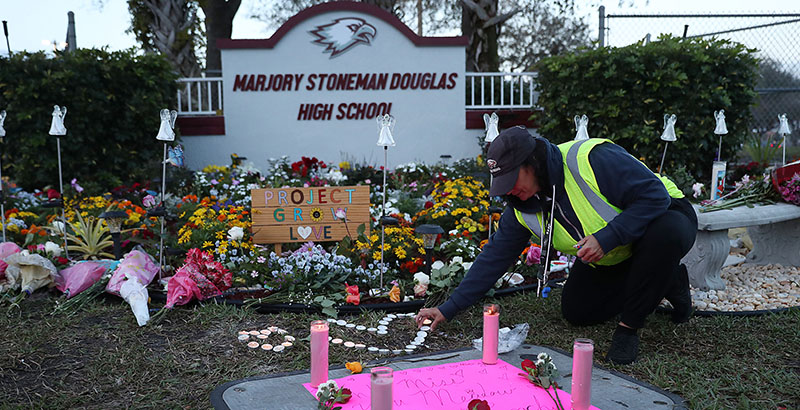 BROWARD COUNTY, FLORIDA — Grand Jury Urges Oversight, Accountability Measures in New Safety Report: A safety report released in December found "urgent" problems with how Florida districts are complying with the Marjory Stoneman Douglas High School Safety Act, a set of safety measures enacted after the deadly 2018 shooting at the school in Parkland, Florida. The grand jury report "strikes an incredulous tone in its blast of slow-to-comply school districts" and calls out Broward County, where the shooting happened, for noncompliance, reports Tonya Alanez for the South Florida Sun-Sentinel. The report is the second from the grand jury and "says it was issued now because the dangers are imminent and urgent and the state Legislature needs to act when it next goes into session in January," particularly to designate an agency to ensure that districts are complying with the law in areas such as emergency communications and school security personnel. (Read at the South Florida Sun-Sentinel)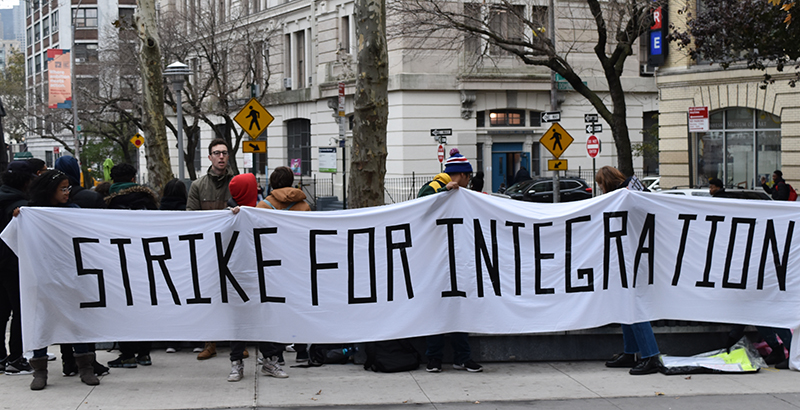 NEW YORK CITY — Students Demand Action on Segregation, Inequities in School System: Students in America's largest school system have been organizing weekly walkouts to protest segregation in their schools. The demonstrations, organized by a student advocacy group called Teens Take Charge, are flashpoints amid ongoing debates about how to reform the city's gifted and talented programs, who should be accepted to the city's vaunted specialized high schools and who benefits from complex middle school admissions processes. Admissions data from 2019-20 show that an integration plan in Brooklyn's District 15 has succeeded in making schools more racially diverse and could offer a model for other districts in the city, which must create their own integration plans. But a school board meeting last week in Queens brought out a crowd of angry parents protesting an integration plan being contemplated for their district. (Read at Chalkbeat, The City, The New York Times)
● Related: Amid Fierce Debate About Integrating New York City Schools, a Diverse-by-Design Brooklyn Charter Offers a Model (Read at The 74)
FAIRFAX COUNTY, VIRGINIA — Parents Suing District for Abuse of Students with Disabilities: "A Fairfax County Public Schools principal and two former employees have been charged after police said the two staff members assaulted several nonverbal children with special needs and the principal failed to report the abuse" in 2019, reports Jack Moore for WTOP. Cylmeera Gastav and Cecilia Maria Benavides, former instructional support staff in the district, were indicted in December on felony child abuse charges and misdemeanor assault and battery charges, and principal Scott Bloom was charged with a misdemeanor for failing to report the alleged abuse. Bloom is now on administrative leave. The news comes as parents and disability rights groups are suing the district, "alleging students with disabilities experience discrimination, trauma and physical harm through the excessive and improper use of seclusion and restraint in Fairfax County Public Schools," Debbie Truong reports in The Washington Post. Three parents argue in the lawsuit that the school system uses practices that "silence, detain, segregate, and punish students with disabilities." On the other hand, district officials say the system has "completed a thorough and independent review of seclusion and restraint guidelines, and added staff, increased training and appointed an ombudsman for special education." (Read at WTOP, The Washington Post)
GWINNETT COUNTY, GEORGIA — New Teacher Bonus Plan Sparks Controversy About Whether Teachers in Low-Income Schools Are Being Penalized: Gwinnett County Public Schools in December gave checks to more than 3,000 teachers under a bonus pay plan intended to reward and retain the district's best teachers. But the initiative has "arouse[d] suspicion and opposition from teachers wary that 'pay for performance' would be based on factors that don't truly reflect the quality of their work — mainly test scores. And some say Gwinnett's plan puts teachers in high-poverty schools at a disadvantage," reports Arlinda Smith Broady in The Atlanta Journal-Constitution. Select teachers received between $1,862.64 and $6,208.80 in bonus pay, based on 2018-19 test scores. Eligibility is based on teachers' annual evaluations, student growth over the year and other factors. Some teachers have expressed concern that the methodology puts teachers in low-income schools at a disadvantage; others have said it could encourage cheating on standardized tests. Data show that 23.93 percent of eligible teachers at high-poverty Title I schools received awards in all three categories, compared with 37.73 percent at non-Title I schools, reports Taylor Denman for the Gwinnett Daily Post. (Read at The Atlanta Journal-Constitution, Gwinnett Daily Post)
HAWAII — Teacher Shortages Hit Low-Income and Rural Communities Hardest: Hawaii has struggled with teacher shortages in recent years, and reporting by Suevon Lee of Honolulu Civil Beat shows that the state's low-income students and those in remote communities are most likely to have teachers who aren't fully certified. There are a few reasons for the shortage: overreliance on teachers from the mainland, who tend to leave after a few years; the high cost of living on the islands; and teachers leaving the state at an increasing rate. Schools in remote areas and those serving mostly low-income students are particularly affected, left to hire teachers with emergency certifications. The statewide district is working to get high schoolers interested in the profession and providing some subsidized housing to help recruit and retain teachers. (Read at Honolulu Civil Beat)
CLARK COUNTY, NEVADA — New Push to Improve Academic Performance at Schools in and Around Las Vegas: "Clark County School District is beefing up efforts to reach ambitious academic proficiency goals by 2024 with increased testing throughout the year and a new learning tool designed to lift lagging students," reported Amelia Pak-Harvey for the Las Vegas Review-Journal in November. Part of a five-year plan to raise academic performance in the district, the initiative expands testing to measure student progress more often throughout the year. Some schools are also trying out a new personalized learning software program created by the test company NWEA and Khan Academy. The goal is for more than 60 percent of third- through eighth-graders to be proficient in English on year-end tests and for 58 percent of elementary students and 48 percent of middle schoolers to be proficient in math by 2024. (Read at the Las Vegas Review-Journal)
DALLAS, TEXAS — More Mental Health Care Needed for Kids and Teens Amid Increasing Suicides: "More needs to be done to provide mental and behavioral health services for children — especially those living in poverty — said a biennial report from Children's Health that examined the quality of life for kids" in North Texas, reports Corbett Smith for The Dallas Morning News. Dallas saw a 27 percent increase in adolescent suicides in 2016, and child mortality is on the rise in the region as well. Meanwhile, the number of treatment options in North Texas has declined, according to the report. And the estimated number of children and teens struggling with addiction and emotional disturbances is far higher than the number getting help, Smith reports. Just talking about mental health is a challenge many communities have to overcome. "We have created a health system and a societal system of 'Don't ask, don't tell,'" one expert said. "And so, parents and teachers and society doesn't ask." (Read at Dallas Morning News)
● Related: 'Kids Are Being Arrested, but They Don't Ask, "Are You OK?"': San Antonio Students Advocate for Their Own Mental Health, but the Odds Are Against Them (Read at The 74)
CHICAGO — Chicago Is Exploring Enrollment Caps at Some Popular Schools, Putting Families on Edge: Chicago Public Schools officials are mulling enrollment caps at some neighborhood schools because of uneven enrollment patterns, leaving some schools "half-empty while others are bursting at the seams," Philissa Cramer reports for Chalkbeat. No changes are expected for the upcoming school year, but families are already raising concerns about the possible caps. Under the potential new policy, the city would not guarantee admission to a particular school to every student who lives in its zone, but it would give some students the choice to attend a nearby school. Chicago may be forced to deal with overenrolled schools in the coming years because the contract reached with the teachers union in 2019 requires the district to put money toward reducing class sizes. "No policy decisions have been made or proposed, and when it comes to issues impacting parents and students, the district's highest priority is community engagement," a spokesperson told Chalkbeat. Some schools are overenrolled because of choice, not zoning, and they could face changes as well, Chalkbeat has reported. (Read at Chalkbeat)
PALM BEACH COUNTY, FLORIDA — Palm Beach Schools Among the First Wave of Districts Suing Juul Over Teen Vaping: "Palm Beach County school leaders have added their voices to the chorus nationally claiming in court that the e-cigarette manufacturer Juul has not only imperiled the health of millions of teens but drained district resources to tackle epidemic-scale nicotine addiction and its fallout," reports Sonja Isger for the Palm Beach Post. The district joins school systems in four other states in the first wave of lawsuits against the vaping giant Juul Labs and argues that the epidemic has forced the district to spend money on "creating a night class for students suspended for vaping, redirect[ing] staff to revise the student conduct code to explicitly prohibit e-cigarette use and conduct[ing] town hall meetings to alert parents to the danger vaping poses." Juul denies that it markets its products to kids and teens and has not commented on the lawsuits. The suit uses the Racketeer Influenced Corrupt Organizations (RICO) Act, a set of laws used to prosecute mobsters. Districts in Kansas, Missouri, New York and Washington are also part of the suit. Meanwhile, the Trump administration announced a ban Thursday on some popular vape flavors in an attempt to curb teen use nationwide; advocates said the ban does not go far enough. (Read at the Palm Beach Post)
ORANGE COUNTY, FLORIDA — Food Stamp Rule Changes Could End Free Lunch for Some Kids in Orange County and Nationwide: Students in Orange County and across the country could lose access to free school lunches under a Trump administration change to food stamp eligibility rules. Nearly a million students nationwide could be affected, including about 200,000 in Florida. Before the change, students were automatically eligible for free meals if their parents received food stamps, but the administration has proposed more stringent requirements for what was formerly called the Supplemental Nutrition Assistance Program, meaning fewer families may qualify. The families who no longer do would have to file a separate application for their kids to continue receiving the free school meals. (Read at the Orlando Sentinel)
PUERTO RICO — Puerto Schools Are Still Recovering from Hurricane Maria: More than two years after Hurricane Maria, Puerto Rico is still recovering from the devastating storm. Hundreds of schools have closed in that time, as many students and teachers fled for mainland U.S. classrooms after the 2017 hurricane. The abandoned schools "are among the most visible evidence of the island's vicious circle of poor governance, neglect by Washington and environmental catastrophe," according to a New York Times Magazine photo essay published in September. There are problems at the schools that remain open as well, including frequent power outages, the threat of landslides and leaky roofs. Former Puerto Rico education secretary Julia Keleher closed hundreds of schools as part of an attempt to overhaul the school system, but she's since been indicted as part of an alleged corruption scheme. (She has pleaded not guilty.) It's unclear what's next for Puerto Rico's schools. (Read at The New York Times Magazine)
● Related: Complicated Crusader to Accused Federal Conspirator: Ex-Puerto Rico Education Secretary Julia Keleher's 'Surreal' Journey (Read at The 74)
HILLSBOROUGH COUNTY, FLORIDA — Possible School Zone Changes Spark Concern Among Parents: Hillsborough County Public Schools parents are concerned about a proposal to redraw school boundary lines within the district, changing which middle schools their children are zoned to attend. The proposed shift "could move hundreds of kids from an A-rated school to average — and in some cases — below-average schools in the same neighborhood," Eric Glasser reports for WTSP. The proposal is a response to uneven growth in the district, which has left some schools overenrolled while others have empty seats. In addition to losing access to certain schools, parents are worried that their kids will have to leave friends and teachers they already know and say their property values might drop if the school boundaries change. District officials say they have to do something about the growth, which could put some schools 30 percent over capacity in just three years, and emphasized that the idea is just a proposal for now. (Read at WTSP)
Other National Stories We'll Be Watching in 2020
EARLY ED: At Least 26 States, Territories Expected to Receive Federal Funds to Improve Early Learning (Read at Education Dive)
ELECTION: What the 2020 Democratic Presidential Candidates Have Said About Education (Read at Chalkbeat)
SCHOOL CHOICE: Minority Voters Chafe as Democratic Candidates Abandon Charter Schools (Read at The New York Times)
Recent Essays and Analysis
CENSUS: California Has a Healthy Obsession With the 2020 Census, Will Use Schools to Track Hard-to-Count Residents (Read at Bloomberg)
SPECIAL EDUCATION: What School Could Be If It Were Designed for Kids With Autism (Read at The Atlantic)
FOSTER CARE: Seattle's Foster Children Deserve Better (Read at The New York Times)
Get stories like these delivered straight to your inbox. Sign up for The 74 Newsletter