Equity Advocates Push Back at CSU Hearing on New Admissions Requirement: 'We'll Just Be Re-Creating The Same Systemic Inequities That Already Exist'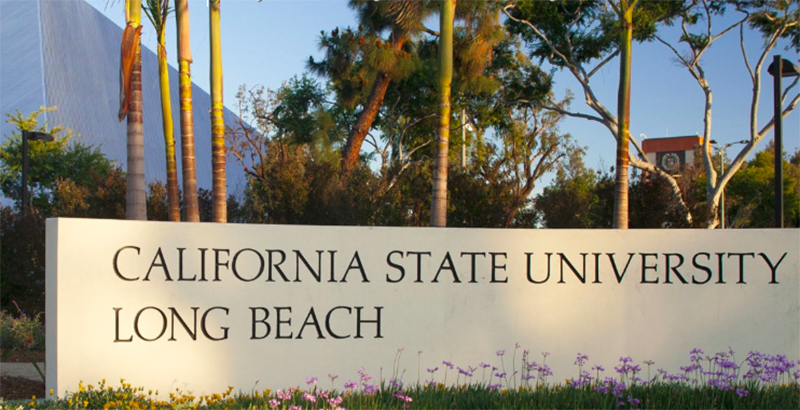 This article was produced in partnership with LA School Report.
A California State University proposal to add an admissions requirement drew both interest and fervent criticism at a public hearing in Long Beach last week, highlighting the discord among education pundits and community members on how to fix educational inequity in the state.
At question during the more than four-hour Board of Trustees committee hearing was whether the 23-campus system — the country's largest four-year public university, with 481,000 students — should mandate a fourth year of quantitative reasoning for prospective students. A quantitative reasoning course largely centers on problem-solving using math-based skills. A high-level math class, certain science courses or an elective with "a quantitative reasoning foundation," such as personal finance, could all qualify, along with some Career and Technical Education courses.
The requirement, if approved later this year, wouldn't roll out until 2026, when this year's fifth–graders graduate from high school. Three math courses— Algebra I, Geometry and Algebra II — are already a must for CSU admissions.
There was a general consensus among experts and public speakers on the importance of teaching students quantitative reasoning skills such as critical thinking, which has real-world applications. There was also agreement on the need to remedy the state's STEM teacher shortage and to expand marginalized students' access to more rigorous coursework in those fields, which typically employ a predominantly white and Asian workforce.
Opinions diverged, however, on whether the proposal and its suggested timeline is the best path forward — especially with a lack of evidence that a new requirement wouldn't ban more underserved students from the CSU system. A study presented by Education Trust-West and The Campaign for College Opportunity at the Aug. 29 hearing found that CSU would lose nearly one-quarter of previously eligible black high school graduates and nearly one-fifth of previously eligible Latinx students if trustees adopted the proposal. The data only measured the repercussions of requiring an additional math or science course, not the other potential electives that could also satisfy the requirement.
"While as a former science teacher I absolutely support an effort to increase opportunities in STEM for underrepresented students, there are other collaborative and proven ways that CSU can help strengthen those pipelines without denying opportunities for our most marginalized students," said L.A. Unified board member Kelly Gonez, the first of nearly 50 speakers to address the trustees. An estimated 46 percent of L.A. Unified's Class of 2019 cohort was eligible to apply to the CSU and University of California systems.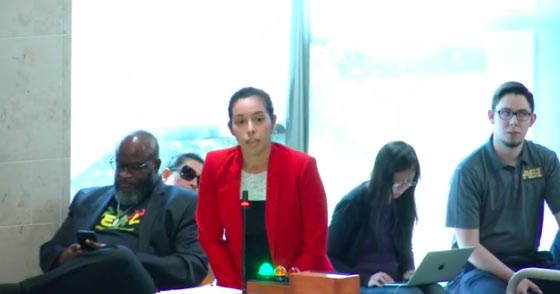 The already more selective UC system is not a part of this proposal.
Proponents of the requirement emphasized the seven-year rollout period and CSU's commitment to partnering with districts to help craft their curriculum and provide professional development assistance. Others touted academic benefits. Senior CSU strategist James T. Minor also noted that the system is pursuing a data-sharing agreement with the California Department of Education that "would give further clarity and precision to what school districts and what high schools more specifically have the greatest resource needs" meeting the fourth-year requirement. He added that the new admissions standard would include a waiver for students whose schools didn't offer qualifying courses.
Don Havenhill, a teacher on special assignment in the Corona-Norco Unified School District in Riverside County, applauded the proposal, saying the extra year would also help students retain math-based skills.
"Any teacher will tell you that any time off is very destructive to a student and their ability to perform and move forward," he said, adding, "I've witnessed time and time again, too, teachers that are in shock at what students can accomplish when given the proper conditions."
But at least two former CSU students, including M'Cheala Lewis, told trustees the proposed requirement would've likely barred them from attending.
"Even three years [of math] was difficult," said Lewis, a college prep advisor with BLU Educational Foundation and a recent graduate of Cal State-San Bernardino. "And even if I did, in fact, want to complete more quantitative reasoning, there was a lack of access. With this requirement, you would not be looking at a CSU graduate, adviser or future English professor."
The majority of speakers expressed some level of apprehension with the proposal. An overarching concern was scant data on California schools' capacity to provide quantitative reasoning courses to all students, and the proposal's potential repercussions on underserved communities. A few also questioned whether a heightened emphasis on quantitative reasoning would diminish students' access to humanities courses. Donna Tang, education equity coordinator at Asian Americans Advancing Justice-LA, worried that lower-income areas would still have unequal access to quantitative reasoning classes.
"Who actually had coding and personal finance as an elective in their schools?" said Tang, who got her undergraduate degree at Cal State-Long Beach. "If we're being honest, only privileged schools will have these classes and electives, and this is not equitable."
Elisha Smith Arrillaga, Ed Trust-West's executive director, asked trustees for more time, more research and more conversations with school districts and their communities.
"A plan is only as good as the associated goals and accountability with that," she said. "If we move too quickly, we'll just be re-creating the same systemic inequities that already exist, which is exactly what we're heading toward right now."
Trustees, including Peter J. Taylor, Wenda Fong and Thelma Meléndez de Santa Ana, asked ample questions during the hearing — for example, whether a seven-year rollout is enough time, and specifics on how schools would be identified for support. At least one trustee member, Silas Abrego, suggested applying the brakes.
"It's a lot better to have a new policy with support from the grassroots people in order to make it successful," Abrego said. "I would suggest to the committee that we look into finding a way to being more inclusive in developing this proposal, even if we have to postpone it."
While CSU Chancellor Timothy White or the trustees could opt to table the proposal in the future, it is moving forward for now, CSU spokeswoman Toni Molle confirmed in an email Tuesday. A formal version of the proposal — which will address feedback from the public hearing — will be brought to the full 25-member Board of Trustees for further discussion and "refinement" during the Sept. 24-25 meeting, she said.
The earliest the proposal could come to a vote is in mid-November.
Get stories like these delivered straight to your inbox. Sign up for The 74 Newsletter