Another Outrage in Flint: Third-Grade Reading Levels Plummet by 75% After City's Water Poisoned by Lead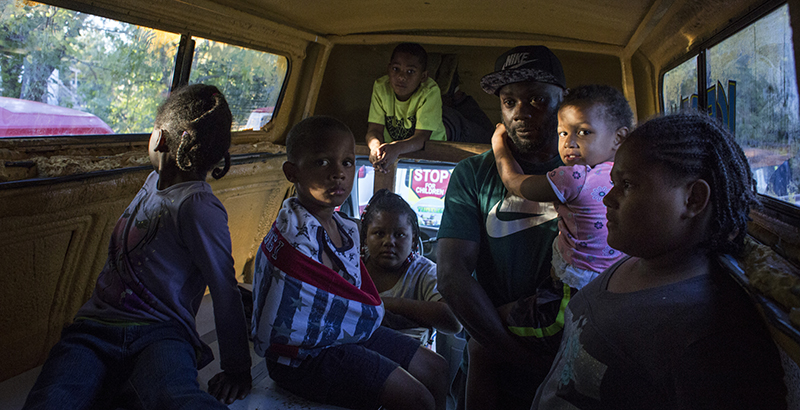 At the onset of the water crisis in Flint, Michigan, third-grade literacy was 41.8 percent. That was nearly five years ago. The literacy rate declined sharply to 10.7 percent last year, nearly a 75 percent drop.
"We're in crisis mode," Flint school board vice president Harold Woodson told the Detroit Free Press February 6.
Though the literacy crisis did not begin with the contamination of Flint's water supply, it will not end unless state officials address how poverty — rampant in Flint and other districts across the state — affects children in school, he said.
Meanwhile, failure to reach reading proficiency in third grade can have long-term detrimental effects on learning and achievement. Third grade marks the point at which children transition from learning how to read to reading in order to learn, according to educators who see it as a bellwether. Students who are not proficient by this milestone will struggle with learning complex topics in other subjects like mathematics, science, and social studies — or worse. Research shows that students who lack reading proficiency in third grade are four times as likely to not complete high school as those who are proficient.
Another factor in the literacy decline could be higher standards, as evidenced by a more difficult exam put in place several years ago so Michigan students can be competitive with those from other states, Michigan Superintendent of Education Brian Whiston explained.
Third-grade reading proficiency dropped statewide from 70 percent in 2015 — a number Gov. Rick Snyder touted that year — to 44 percent last year.
Testing, meanwhile, remains a small pixel in the picture of what's happening in Flint.
"That's not acceptable," Whiston told the Free Press. "I certainly think that some of the [drop in proficiency] could be due to [lead poisoning]. But some of it could be stress. I'm certainly disappointed that it's at that level. These families have gone through a lot of stress. So I wouldn't be surprised to hear things dropped considerably."
There does not seem to be a long-term plan in place to track kids and assess damage to children poisoned by the water. A registry was created last week, but no one has been closely monitoring the development and well-being of the children in Flint, despite lead exposure being linked to ADHD, motor-skill impairment, and lower IQ levels.
"As I've said many times, somebody ought to go to jail for all the things that have been done to the Flint children," said Detroit Free Press columnist Rochelle Riley.
Others expressed outrage on social media.
Rep. Sheldon Neeley, D-Flint, plans to open a family literacy center on February 23, equipped with literary coaches and computers to help parents better help their children.
"There's a long way to go," he told the Free Press. "The psychological impact of this has gone unchallenged. This community is traumatized, and the state has not dealt with the trauma, and even though the state says the water is safe to drink, no one is going to drink the water."
Get stories like these delivered straight to your inbox. Sign up for The 74 Newsletter