The Hidden Mental Health Crisis in America's Schools: Millions of Kids Not Receiving Services They Need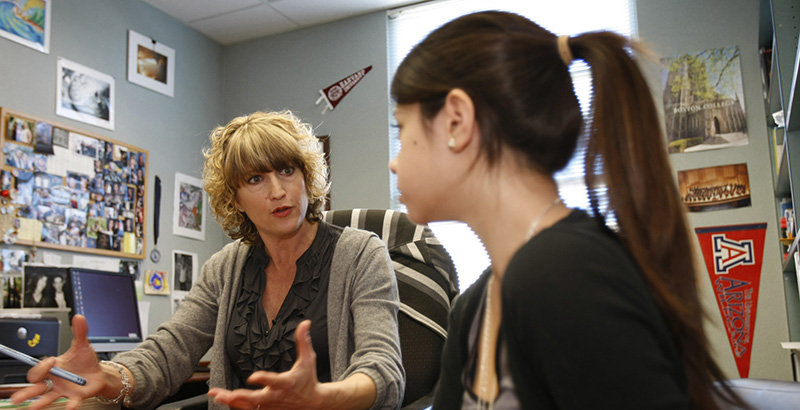 Millions of American students suffer from mental health problems, and only a fraction are receiving necessary treatment, warns a brief from the American Institutes for Research.
And the prevalence of mental health problems appears to be growing. Sixty-two percent of college students reported feeling "overwhelming anxiety" over the previous year in 2016, up from 50 percent just five years prior. More alarming still, hospitalizations for mood disorders among children ages 17 and under leaped by 68 percent between 1997 and 2011.
Building largely on government data, including a blockbuster 2013 analysis from the Centers for Disease Control and Prevention, the brief observes that up to 20 percent of Americans under the age of 18 suffer from mental, behavioral, or emotional disorders. (That translates to approximately 15 million children across the country, according to 2010 U.S. Census figures.) The most common disorders include ADHD, depression, conduct problems, autism, substance abuse, and Tourette's syndrome.
Yet estimates show that almost half of all children with those emotional or psychological conditions don't receive either medication or psychological services, and only 7.4 percent of adolescents report visiting with a mental health professional over the course of a year. Since the onset of these problems can be difficult to detect, and millions of families lack health insurance, children must often rely on mental health resources provided by their schools.
"Schools sometimes serve as the de facto mental health system for children in the United States," write authors Elizabeth Freeman and Kimberly Kendziora.
The report recommends that schools develop "multilevel, evidence-based interventions" to reverse the tide of young adults — particularly those living in poverty — struggling with depression, anxiety, and a host of other ailments.
Yet in-school supports are already overstretched. Although the National Association of School Psychologists recommend a ratio of no more than 700 students per school psychologist when comprehensive mental health services are being provided, the ratio across American schools in 2014–15 was estimated to be nearly twice that. Teachers, already responsible for academic achievement and classroom management, typically receive little training in dealing with mental health problems.
That's why schools need to lead the way in collecting mental health information among students and family and developing working relationships with local doctors, hospitals, and mental health agencies, according to the brief.
The authors recommend that school leaders use one of a number of free tools to develop surveys for both parents and school staff, inquiring about the most common mental health problems students experience and the availability of community-based services to address them. Next, leaders can develop school-level mental health plans that specify which interventions (support groups, youth mentoring, outpatient treatment) are most needed and how to target them.
"Partnerships between schools and community mental/behavioral health professionals offer students and families an extended network of services that are easily accessible," the authors write. "When programs are able to identify and address student mental and behavioral challenges early, students are more likely to gain resiliency skills and be successful in school and life while the threat of later harm is reduced."
That harm is both real and severe. Children with mental health problems are vastly more likely to develop substance abuse problems, become involved in criminal activity, and drop out of school. Among Americans ages 10 to 24, suicide is the third-leading cause of death.
Support The 74's year-end campaign. Make a tax-exempt donation now.