Summit Is Spinning Off Its Popular Personalized Learning Platform, Creating New Nonprofit to Take the Helm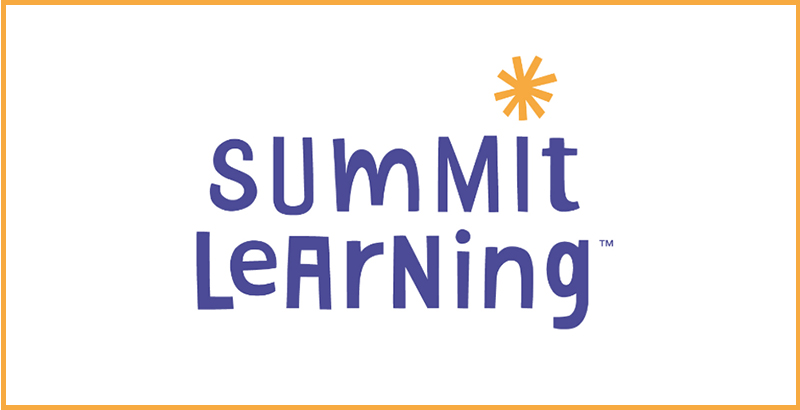 Summit Public Schools' personalized learning platform will soon be run by a new nonprofit organization in hopes of meeting the demand of schools across the country that have requested access to this free software.
This means the 11 charter schools known as Summit Public Schools will now be a separate organization from the still-unnamed nonprofit that will operate the Summit Learning platform used by these charters and 380 other public, private, and charter schools across the country.
"We're at a moment in time where we've incubated [Summit Learning], it is relatively big, it is successful, it is substantive and can stand on its own," said Summit CEO Diane Tavenner. "It just really makes sense at this point for the Summit Learning program to be on its own and be only focused on that work, and for Summit [Public Schools] to be able to continue to do what we do best."
However, the two organizations will still continue to have a strong relationship, Tavenner said, with Summit Public Schools using the technology and curriculum developed by the Summit Learning platform, and likely being used to pilot new programs.
Summit Public Schools has grown from the Redwood City, California, school started by Tavenner in 2003 to 11 schools in California and Washington serving students from sixth to 12th grades. The network recently started a teacher residency program to train educators in personalized learning.
Summit started developing its personalized learning platform in 2012, partnering with Facebook in 2014 to share the technology with schools nationwide for free. The program is funded by the Chan Zuckerberg Initiative.
The personalized learning software is used by 72,000 students nationwide and has consistent demand, Tavenner said. She said the organization doesn't plan to expand the program, but rather, the new nonprofit will focus on meeting current demand.
While the platform's popularity has grown, some school districts have resisted, notably, one in Cheshire, Connecticut, that suspended the program in 2017 after parent outcry, which included student privacy concerns around data collection.
Although Summit collects student data, it does not sell it, the organization states on its website. Summit complies with the Children's Online Privacy Protection Act and has signed the Student Privacy Pledge, both commitments to protecting children's privacy online. Facebook does not have access to students' data through this platform, Summit said.
The new nonprofit will begin running the learning platform in the 2019-20 school year. The board has yet to pick a leader to run the organization, but 90 current Summit team members, along with Chief Program Officer Andy Goldin, will take the lead. Tavenner will serve on the new nonprofit's board, along with Chan Zuckerberg Initiative chief Priscilla Chan and Chief Financial Officer and Head of Operations Peggy Alford.
This move furthers what Tavenner calls one of the tenets of her original Summit school: to innovate and share those innovations with other schools.
"There is a responsibility that goes with that, to give back to the broader system and to all students," she said.
Get stories like these delivered straight to your inbox. Sign up for The 74 Newsletter