In Annual Parent Letter, Summit Public Schools Announces Renewed Focus on the Other School Safety Issue — Data Privacy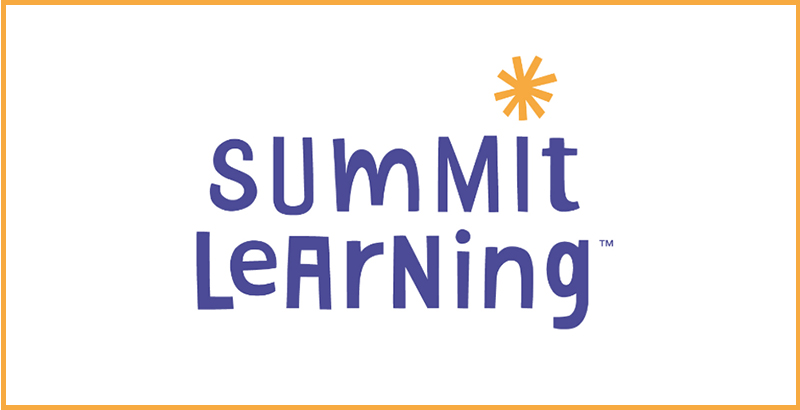 Even as schools across the country plan for another walkout over gun safety on April 20, Summit Public Schools Founder & CEO Diane Tavenner used her annual privacy update to cast the spotlight back on another urgent, longstanding, but less publicized safety issue for students — data privacy.
The recurring deep dives into the network's data policies have evolved considerably to keep pace with the expanding network. Summit has grown from a regional network of academically rigorous charter schools in California and Washington to a free nationally-distributed personalized learning program. Summit Learning is now used to reinforce teaching and learning at hundreds of public schools in 40 states.
"It's intentional," said Paige Kowalski, executive vice president of the Data Quality Campaign, reacting to Tavenner's post and Summit's continued focus on student privacy. "They're being responsive to concerns they've heard in the field and raised by their own parents."
Last year The 74 interviewed Tavenner about how Summit Learning is now being used in schools across the country — and how her focus has shifted from growing her own schools to supporting existing ones across the country. "I'm in this for all kids in our entire country as fast as we can possibly get there," she said. "And so it seems pretty obvious to me that the best way to get there is through partnership."
Three top takeaways from Tavenner's 2018 privacy update:
1. Though the law does not apply to nonprofits, Summit complies with the Children's Online Privacy Protection Act (COPPA), which protects the online privacy of children under the age of 13.
2. Summit is a signatory of the Student Privacy Pledge, a commitment by hundreds of organizations to to safeguard student privacy regarding the collection, maintenance, and use of student personal information. The pledge was endorsed by the White House in 2015.
3. Summit has made improvements to its policies and strengthened security over the years, and is honest about it. "They are working with their families and within this system to continually improve," said Kowalski. "They're really demonstrating the idea that transparency and technology use go hand in hand.
Read the full Summit privacy update here — and bookmark our Personalized Learning Series to see The 74's latest updates on key approaches, research and leaders.
Disclosure: Bill & Melinda Gates Foundation and Doris & Donald Fisher Fund provide financial support to both Summit Public Schools and The 74.
Get stories like these delivered straight to your inbox. Sign up for The 74 Newsletter