Senate Committee Approves Miguel Cardona's Nomination to Be the Next Education Secretary With 17-5 Vote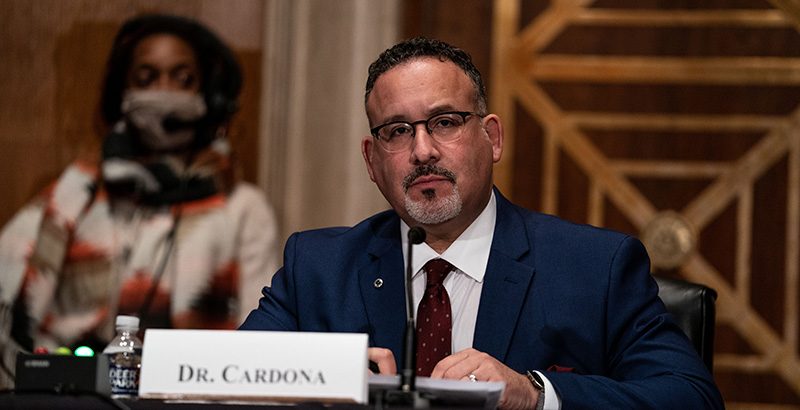 Miguel Cardona cleared a pivotal step toward becoming the next education secretary Thursday as the Senate's education committee voted 17-5 to approve his nomination.
He is expected to receive a final Senate confirmation vote soon.
"Cardona has the background, qualification and temperament to serve as secretary of education," said Sen. Richard Burr, the committee's ranking Republican, in approving the nomination. "He's stressed the need for students to be back in school, and that's now, finally, a bipartisan mission."
Committee Chairwoman Sen. Patty Murray cited Cardona's "clear qualifications" in advancing the nominee.
Vowing to "forge opportunity" out of the tragedy of the pandemic, Cardona faced mostly friendly questioning at last week's confirmation hearing. (Read Linda Jacobson's full recap of the hearing, which touched on issues of testing, reopening schools and transgender student rights). Click below to watch the full hearing:
See our rolling coverage of Cardona's nomination and his previous work in Connecticut:
Get stories like these delivered straight to your inbox. Sign up for The 74 Newsletter