Maryland Unveils 'Ambitious' Slate of Learning Recovery Programs Using COVID Relief Funds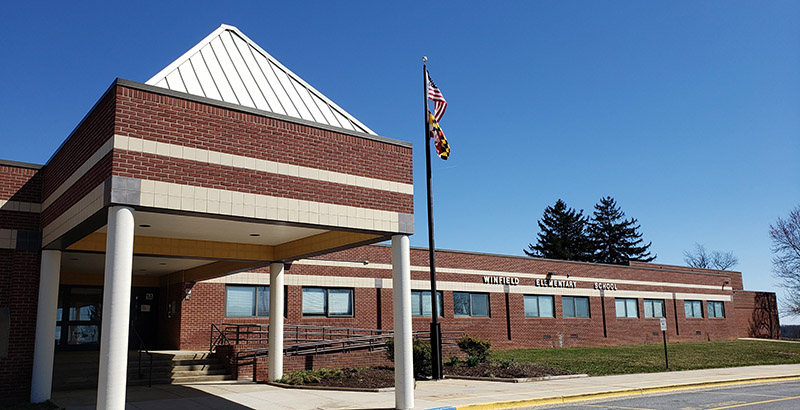 Get stories like these delivered straight to your inbox. Sign up for The 74 Newsletter
Maryland school districts could each receive millions of dollars for implementing an array of evidence-based practices to help students recover academically from the pandemic, state Superintendent Mohammed Choudhury announced Wednesday.
The state will divvy up more than $150 million, much of it from its American Rescue Plan funding, through a new grant program called Maryland Leads.
Maryland Leads is "a choose-your-own adventure style program … with a curated list of options that only includes programs and strategies we know can effectuate positive results for children," Choudhury wrote in a statement to The 74.
"This is about Maryland doing the work, leading the way."
The seven strategies that the effort highlights are:
Grow-your-own staffing programs to develop teaching talent in-house
Staff retention programs that improve teachers' schedules, boost mentorship opportunities and give pay incentives for those who stay from one year to the next
"Science of reading" approaches that systematize literacy acquisition
High-quality tutoring during the school day for students that fell behind during the pandemic
Restructuring schedules to allow for afterschool learning, summer programming and more effective family engagement
Collaborations with industry leaders and higher education institutions to prepare students for college and careers
Community school models that engage families and connect them with needed social services
Districts may invest in as few as two or as many as seven practices to receive funds. School systems that scale up science of reading approaches unlock an additional $2 million in funding, while those that build grow-your-own staffing programs receive an extra $1 million. Funds must be spent before the end of the 2023-24 school year.
"It's a really ambitious approach," Phyllis Jordan, associate director of Georgetown University's FutureEd think tank, told The 74. "The issues that the state is singling out … are the evidence-based practices that are going to get you to make a difference for students."
FutureEd has tracked states' and districts' American Rescue Plan spending rollouts, and Jordan said that Maryland stands out for its effort at guiding districts toward approaches that have been proven effective.
"Districts often like to make their own decisions. And this way, [Choudhury] is not dictating what they should be doing, but he is giving them incentives," the researcher said. "Providing this sort of menu of options that can bring them extra money seems like a smart approach."
"It's exciting to see Maryland leading through this new program that aims to use American Rescue Plan funds in innovative ways," U.S. Secretary of Education Miguel Cardona said in the release. "I'm heartened that Maryland Leads will help districts and schools both respond to the challenges posed by the pandemic and seize the opportunity our current moment offers to reimagine education."
The grant builds on an ongoing effort in the state called the Blueprint for Maryland's Future to uplift schools and support historically underserved students. The 13-year plan seeks to boost teacher pay above a $60,000 starting salary by 2026 and convert nearly 1 in 3 schools into community schools that help struggling families access nutrition and health care by 2035, among a number of other goals.
The funds provided by the new grant will remain a fairly small percentage of the total money many districts in the state received in COVID relief. Baltimore City Public Schools was allocated $443 million, according to FutureEd's numbers, while Montgomery County received $252 million and Prince Georges County got $272 million.
Still, the state effort "gives [districts] some guideposts about the right sort of programs," said Jordan.
Initiatives to help districts grow their own staff can help recruit a more diverse and qualified set of teachers, successful models show, and can help retain staff. Science of reading approaches have been hailed by educators and researchers alike. Community schools approaches, known to support students and families living in poverty, have been a key part of the Biden education agenda and recently made headlines when Mackenzie Scott donated $133 million to the nonprofit Communities in Schools. And high-quality tutoring can provide a potent academic boost to students who have fallen behind, research shows.
Districts may apply for grants through the Maryland Leads program through April 7, and grants will be awarded April 22. The grants will be non-competitive, with the possibility that each of the state's 24 school systems, which serve entire counties (with the exception of Baltimore City), could receive funds. The Maryland Department of Education will hold sessions to inform school leaders on the slate of approaches throughout February and March.
"A return to normal is not good enough," Choudhury wrote in a letter introducing the Leads grant. "Gaps existed then and they will persist now unless we do something differently."
Go deeper on the some of the strategies specified in Maryland's plan:
—Grow Your Own Teacher Programs: Efforts to train a more diverse, home-grown teacher workforce in Rhode Island and Colorado (Full RI story & full CO story)
—Science of Reading: Texas educators help students gain literacy skills through the pandemic (Read the full story)
—Community Schools: Inside MacKenzie Scott's $133 million donation to America's top organization focused on preventing student dropouts (Read the full story)
—Summer Learning: Tulsa returns 11,000 students to campuses in July by putting fun before academics (Read the full story)
—High-Quality Tutoring: As schools push for more tutoring, new research points to its effectiveness — and the challenge of scaling it to combat learning loss (Read the full story)
Get stories like these delivered straight to your inbox. Sign up for The 74 Newsletter