Summer School, Reimagined: Tulsa Returns 11K Students to Campuses in July by Putting Fun Before Academics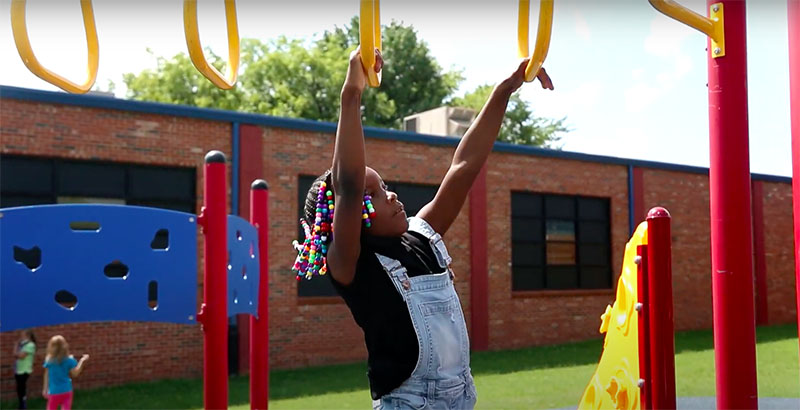 No paywall. No pop-up ads.
They're getting their hands dirty growing organic veggies. They're cracking jokes while gaming on the Wii. They're sporting medieval armor and waving foam weapons on a grassy battlefield.
Just your typical summer vacation shenanigans, but with a twist: It's all at school.
This July, over 11,000 students in Tulsa, Oklahoma — about a third of the district's total enrollment — have returned to academic buildings for fun-filled programming that explodes the typical conception of summer school.
"I did summer school before and it was really boring," said Tulsa rising sophomore Jesse Skocny. "This one isn't. It's a lot of fun."
At his North Star Academy, students tend to an organic garden every morning complete with cucumbers, peppers and tomatoes. Twice a week they take field trips, including a recent visit to a local Mexican restaurant where, in addition to sampling the tacos, students learned what it takes to run a small business.
"It's a different animal, it's not all academic," Mike Easley, assistant principal at North Star, told The 74.
That shift in emphasis is by design, says Tulsa Deputy Superintendent Paula Shannon. After a year that's been challenging for everyone, the district's top priority this summer is to help reignite students' enthusiasm for learning.
"Academics are important. We want to help kids with unfinished learning, but that's not what we're leading with," she told The 74. "We're leading with fun."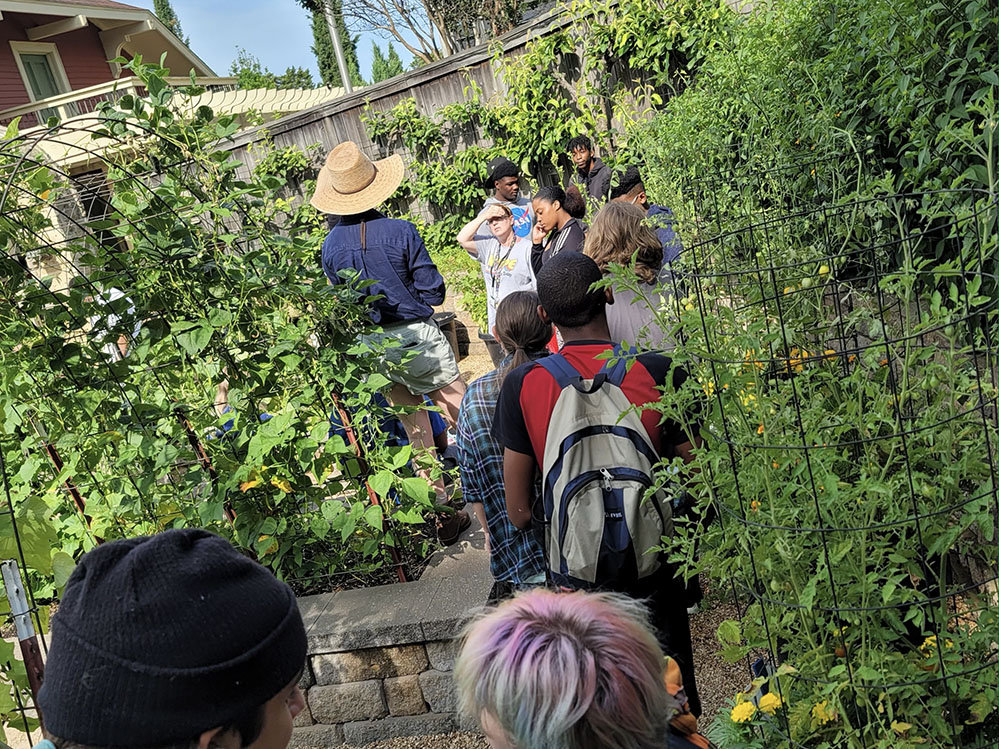 As national leaders including U.S. Education Secretary Miguel Cardona underscore the importance of re-engaging young people this summer on the heels of a year marred by the pandemic, and with billions in federal relief dollars earmarked for summer enrichment activities, Tulsa Public Schools has seized the moment, delivering learning opportunities to students in tandem with community building and joy.
Its "Ready. Set. Summer!" initiative includes programs at nearly every campus in the city, available at no cost to families, with meals and transportation provided. Over 4 in 5 students served by the school system are economically disadvantaged, and 37 percent of all students are Hispanic, while 23 percent are Black, another 23 percent are white and 17 percent are Asian, Indigenous or multiracial. Enrollment has more than doubled the 5,000-student total from 2019 when the district last held in-person summer school, with a focus on remediation.
'Connection before content'
With the district's all-new summer camp-style approach, the goal is to "develop relationships and help [students] ease back to in-person learning in the fall," Twanna Johnson, a social worker at Memorial High School, told The 74.
At her site, activities range from strength training and yoga to leadership development and writing rap music, on top of opportunities for students to make up credits. One particularly unusual offering, however, stands out: medieval fight club.
With rules similar to tag, students dart after one another bellowing battle cries and chopping with padded swords in a semi-controlled chaos — delighting youth who initially doubted whether they would actually be allowed to joust on school grounds.
"My expectation was to sit down in front of a whiteboard and just learn about history on medieval sword fighting," rising sophomore Trevor Wilhite told The 74, breathing heavily after coming off the battlefield. "I didn't know we would actually grab swords and go out."
With about two weeks under his belt, his feelings toward the activity are not ambiguous. "If you ever have heard the expression of a child in a candy store, it's basically that times 1,000," Wilhite said.
In the midst of the melee there's room for learning, says Heath Miller, band director and fight club faculty lead. Every so often, he pauses the combat to offer a fact for context on the activity and "trick them into learning something about medieval history," he said.
As unconventional as the approach may seem, it actually aligns with best practices for summer learning. A 2018 study from the RAND Corporation recommends districts blend academic learning with enrichment activities to make sure, first and foremost, that students are engaged and enjoying themselves.
That also reflects the needs expressed by families, says Jennifer Peck, chief executive of the Partnership for Children & Youth.
"It's been loud and clear from parents," she told The 74. "They want their kids to have fun."
Especially coming off a year that took an unprecedented toll on teens' mental health, schools should work to meet students where they're at, says National Summer Learning Association CEO Aaron Dworkin. His mantra, he told The 74, is "connection before content."
Tulsa, it seems, has done well on that front — even among its teenage "knights" and sworn enemies.
Coming in after a session of spirited combat, "we're still all like a giant dysfunctional family," Wilhite said.
'This summer is part one'
The focus on connection with students was enough to entice Branden Grimes, science teacher at Booker T. Washington High School to come back for the summer.
"It's for the kids," he told The 74. "I didn't have to think twice."
But another key incentive certainly didn't hurt, added his colleague, English teacher Tametra Jamison: extra pay.
She's making twice as much as she does during the school year, the educator said. Even after Oklahoma teacher walkouts in 2018 protesting the state's low wages and poor working conditions — part of the nationwide "Red For Ed" movement — resulted in modest pay increases, Jamison normally has to pick up a second job during the summer to make ends meet. But funding from the CARES Act changes that, allowing the district to boost teachers' summer stipend rate from about $30 to $40 per hour, Dept. Superintendent Shannon told The 74.
Many teachers volunteered to staff the summer program, says Jamison, but because the school got a late start on promoting the offerings to students, their enrollment did not reach full capacity and they ultimately cut back on certain planned activities.
"It would be really awesome if we're able to do this again next year, but also kick start the promotion of it earlier so that we have more kids who are signed up," said Alison Campbell, math teacher at Booker T.
Fortunately for the team of high school instructors, some key players think similarly.
"We will continue to apply the lessons we learned this summer through our afterschool component as we enter the school year and then that will set us up for next summer," said Shannon, noting that relief funding is designed to last three years. "This summer is part one."
Into the future, the district is investing in partnerships with community groups, all through a "quarterback organization" called the Opportunity Project that serves as a liaison, so that it can deepen afterschool and summer options for its student body, she said.
In Tulsa and beyond, Peck, of the Partnership for Children & Youth, advocates for the fun-first summer learning model to stick around.
"This shouldn't be a one-time thing how we're doing things this summer," she said. "This should be here to stay."
Get stories like these delivered straight to your inbox. Sign up for The 74 Newsletter