Learning From Disaster: Education Leaders From Puerto Rico, Louisiana Describe How They Turned Crisis Into Opportunity Following Hurricanes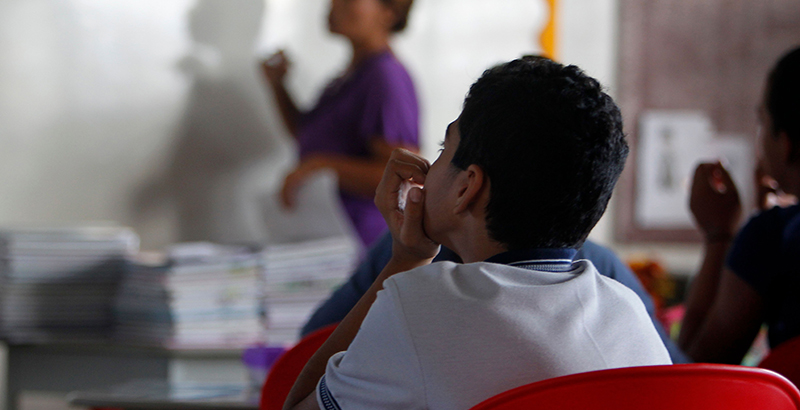 In the immediate aftermath of Hurricane Maria, the similarity between Puerto Rico's education system and that of post-Katrina New Orleans was clear. School systems in both locations faced years of lagging student outcomes before the hurricanes exacerbated their challenges. And in both places, policymakers seized the moment to embrace far-reaching policy shifts.
In a webinar Thursday, education leaders from Puerto Rico and Louisiana outlined their responses to Hurricanes Maria and Katrina and offered a few words of advice for education leaders confronted with disaster. The discussion featured Julia Keleher, Puerto Rico's education secretary, and Paul Pastorek, the former superintendent for the Louisiana Department of Education who currently advises Puerto Rico on its education recovery efforts.
In both places, storm recovery efforts led to an embrace of school choice — charter schools, in particular. After Hurricane Katrina devastated New Orleans in 2005, policymakers in Louisiana overhauled the city's education system, putting in its place one run almost entirely by charter schools. A new education law in Puerto Rico, approved last year, opened the island to its first charter school and, eventually, a private school voucher program. Those are part of a broader effort to reform the education system in Puerto Rico after Hurricane Maria devastated the island in September 2017.
And while these efforts have courted significant controversy, research has pointed to improved academic performance among students in New Orleans. But whether other storm-ravaged school systems, including Puerto Rico's, can replicate that experience remains to be seen, researchers warn.
Though it took time, Pastorek said it was important to secure buy-in from the community. Despite New Orleans's lagging school performance before the storm, he said parents worried that reform efforts would leave them with nothing.
"It's very challenging to work with a community to try to assure them that the pathway we're trying to go down now will bring them a higher level of quality," Pastorek said during the webinar, hosted by The Line, a publication of the Frontline Research and Learning Institute. "It's hard because those people have been disappointed many, many times in the past and they have plenty of reasons to believe that government is not going to give them the best."
An effective strategy to build trust, he said, is to partner with community leaders who can facilitate conversations with the broader public. Keleher also recommended that officials offer the community smaller victories since large-scale reforms often don't produce noticeable short-term effects.
"It is critical to have some kind of small win, some kind of observable improvement in the conditions of individuals' lives and realities," she said.
Pastorek acknowledged there is no single recipe to successfully transform school districts that face disaster. With that in mind, leaders need to be flexible and willing to modify their recovery game plan. Meanwhile, Keleher said it's important for leaders to remind themselves of the reasons they chose to work in education reform.
"That will make it easier to assume the sense of the enormous responsibility that you have and continue despite the obstacles, despite the resistance that you're going to face to say 'I believe in what I'm doing, this is the right thing to do, and I'm not going to stop until we achieve it,'" Keleher said.
Disclosure: Andrew Rotherham serves on The Line's Editorial Advisory Board on Civil Discourse and The 74's Board of Directors. Mimi Gurbst serves on The Line's Editorial Advisory Board on Civil Discourse and The 74's Journalism Advisory Board.
Support The 74's year-end campaign. Make a tax-exempt donation now.