Success Academy Goes Virtual: New York City's Largest Charter Network Shares How It's Restructuring to Provide Online Learning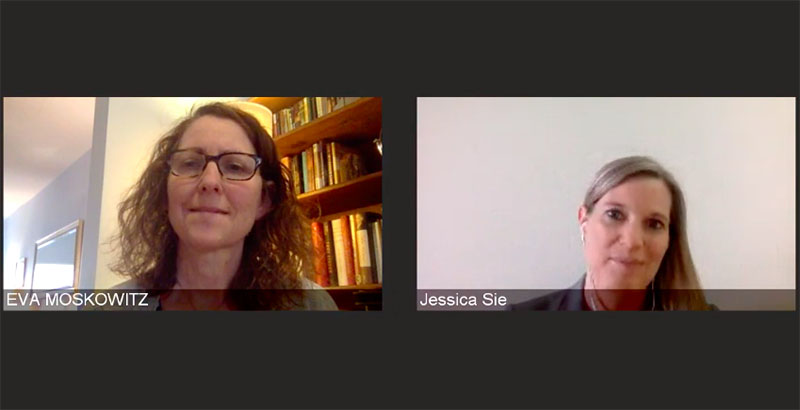 As New York City's public school system prepared for the herculean task of transitioning its 1.1 million students to remote learning, the city's largest charter school network outlined its own path forward — stressing, above all else, the importance of keeping it simple.
"It is very easy to be overwhelmed and anxious" and overcomplicate planning in the wake of these massive school closures brought on by the coronavirus pandemic, Success Academy Charter Schools founder and CEO Eva Moskowitz acknowledged in a public webinar in March. "While there are good reasons for that, I think it's really important that we stay calm and we do what we know how to do best, which is to love our kids and to continue as best we can to teach them."
The information session, which drew more than 1,600 viewers, shared Success's plans for educating its 18,000 students remotely, emphasizing avoidance of busy work, frequent interactions with students and robust partnerships with parents. The plan goes into effect Thursday.
"Do less, and do better, and [don't] do anything until you're ready," advised Jessica Sie, the network's director of literacy and history, who co-hosted the webinar.
This message of minimalism and flexibility marked a departure from the fast-paced and heavily scripted teaching method that Success Academy is known for across its 45 high-achieving schools. Like any other school, "we're not used to planning for a pandemic" like the coronavirus,  Moskowitz said, so "this plan is going to have to be iterative."
Success decided March 13 to shutter its schools for an undetermined amount of time. Two days later, after considerable public and private pressure, Mayor Bill de Blasio announced the closure of NYC public schools through at least April 20, though it's possible schools will remain closed until the end of the school year.
While charters like Success Academy function differently in many ways from traditional district schools, "District educators from both NYC and across the US have been turning to [Success] for curriculum and best practices for a number of years," Success Academy spokeswoman Liz Baker wrote in an email Wednesday. She added, "We want to be helpful if we can in a time of crisis."
Success Academy educates almost all low-income students of color who regularly outscore their peers in even the state's wealthiest districts on standardized tests. The network has also attracted outsize criticism that it employs harsh discipline, cherry-picks its students and relies on relentless test prep.
At a time of huge educational uncertainty, there appeared to be definite interest in how Success Academy intends to confront the current challenges. Of the 1,611 people that tuned in to Tuesday's webinar, Baker said, "the majority of participants were non-[Success Academy] educators."
A shorter day with built-in breaks — and lots of reading
Above all, Success's priority is for all students across grade levels to keep reading.
"Reading is top priority," Sie said — regardless of where a child attends school. "It's critical. It's a regular part of every single day of our curriculum. … We want our kids to have books they're eager to read."
Moskowitz and Sie recommended NY Public Library online resources and audiobook services like Tumblebooks, Audible and Overdrive — some of which are available for free through the public library system. Audiobooks are an especially important resource for young readers and English learners to "give them time to hear language," Sie said.
Reading is built into the learning schedules (accessible here) that Success created. For elementary school especially, instructional time has been significantly trimmed. For middle and high school, it is shorter, but not "by much," Baker confirmed Wednesday.
Daily learning time will start at 2.5 hours for students in K-2, with parents or caretakers overseeing half-hour spurts of reading, writing, science and math, spaced out with 30 minutes of break time. The day lengthens steadily by grade level: 3.5 hours of instruction for grades 3-4, five hours for grades 5-8, and 6.5 hours for grades 9-12. High schoolers will have an additional hour built in for either academic electives or counseling, depending on the day of the week. Baker noted later that counseling is for "those who were already in counseling before remote learning, to support them continuously."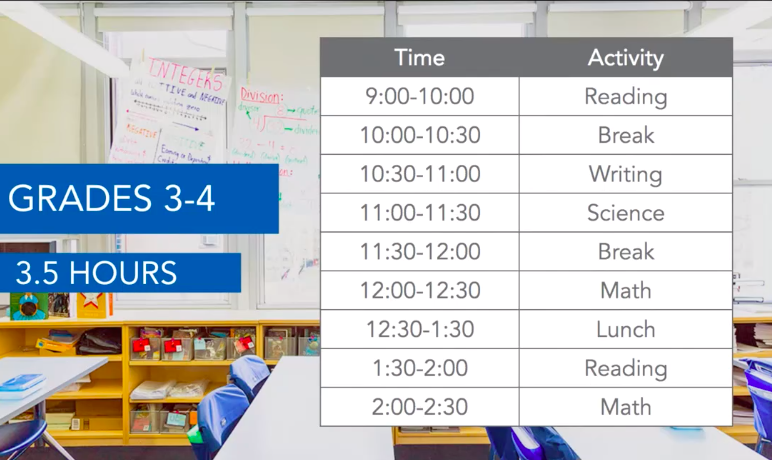 School leaders such as principals and assistant principals will be tasked with leading daily "remote touchpoints" to check in with staff and "deliver any critical information," according to slides presented during the webinar. They are also responsible for ensuring the effectiveness of remote learning and facilitating communication with parents should a teacher get sick.
Conversations with students critical
One of educators' greatest responsibilities will be maintaining daily interaction with their students, Moskowitz and Sie said.
At the middle and high school levels, teachers will host daily office hours using Google Classroom. Starting in fifth grade, there will also be "synchronized learning time," Sie said, with teachers holding class lessons via video conferencing on BlueJeans.
School administrators are choosing "one teacher per [subject] per grade" to lead daily instruction, according to the webinar presentation.
In grades K-4, meanwhile, where there won't be lessons, homeroom teachers will "ideally" connect with each of their students two times a day for a few minutes. That time can be utilized to walk through a math problem that a student is struggling with or to discuss the latest book a child is reading. Teachers can ask questions like, "What are some of the problems the main character is having? What lessons does the character learn at the end?"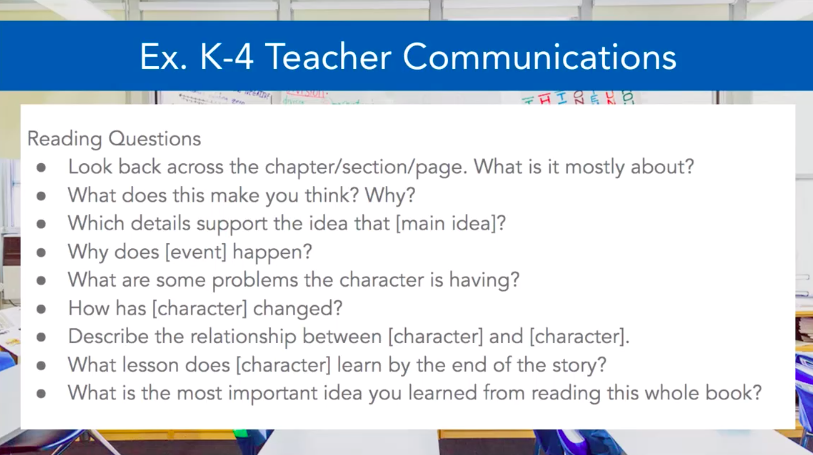 "Teachers, it's really important that you take notes on these conversations," Sie added. "For many of us across the country, it will be weeks of remote learning, and it's so critical that you understand the conversations you're having and can build on those to further students' learning across many days and weeks."
"You are going to be more important than ever," Moskowitz said.
Science teachers in K-4 are directed to contact every student at least two times a week. For elective teachers in subjects like art, basketball or dance, it's once a week.
Without parents, there will be no success
Parents districtwide and nationwide — whether they find themselves working from home or still reporting to jobs in the outside world — have already found themselves stepping in as quasi-homeschoolers this week. Moskowitz acknowledged Tuesday that Success is relying on parents as vital partners in ensuring that students are logging in at the start of the day, following lesson plans and completing their assignments.
Without parents' buy-in and cooperation, "we won't be successful," Moskowitz said. "We can ensure that teachers are accountable, but we're somewhat handicapped in this remote environment" with monitoring students. Parents are asked to check email at least once a day to stay abreast of developments and important announcements.
Sie also encouraged parents to develop some "family rituals" that tie in learning — especially with reading. "Find time to be reading as a family in addition to when your kids are reading themselves every day," she said. "Buil[d] that joy and passion."
Students may also want to set up a personalized workstation at home to make going remote more enjoyable and feel more structured, she said.
Success Academy is known for its demanding expectations for parent participation; nonetheless, Moskowitz acknowledged that the coming weeks will be "very hard" for many working parents and added, "We will be as supportive and flexible as we can."
The network's priority this week "is talking with parents about what the plan is, so that we can be most supportive," Sie added. "Who will their elementary, middle or high school scholars be with [during the day]? What phone numbers should we call? What do parents need from us to help them begin to launch remote learning at home?"
Access to technology is perhaps less of an issue for Success students than other students — all receive Chromebooks starting in fourth grade — but if parents find themselves without enough devices, Sie recommended transferring as much work as possible to paper.
"Quickly download the information so that it can be on the phone without having to use additional Wi-Fi or data," Sie said. Then "it can be looked at, copied into a notebook, and then kids can [access] it."
Anyone interested in viewing the webinar can find a recording here and the presentation slides here. The New York City Department of Education has also released a swath of grade-level materials. They can be found here.
Disclosure: Campbell Brown sits on Success Academy's board of directors. Brown co-founded The 74 and sits on its board of directors.
Support The 74's year-end campaign. Make a tax-exempt donation now.