White House Focuses on Workforce Needs as Higher Ed Act Reauthorization Heats Up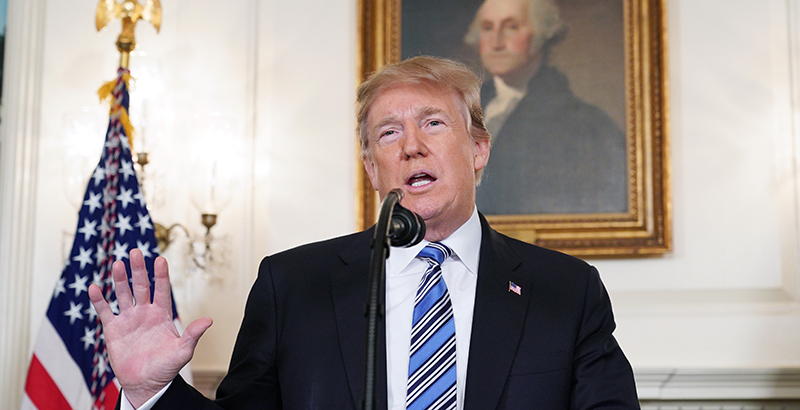 The reauthorization of the Higher Education Act should focus on the workforce and non-traditional students, the White House said Monday.
All Americans need more nimble workforce training, and those returning to school "need access to flexible, accelerated learning opportunities so they can support their family while securing the skills needed to excel," White House Press Secretary Sarah Huckabee Sanders said in a release. "Unfortunately, many colleges and universities have not been providing Americans the education they need to succeed in a cost-effective manner."
That vision stands in contrast to proposals put forward by Senators Lamar Alexander and Patty Murray, the chair and ranking Democrat on the Senate Health, Education, Labor and Pensions Committee.
Alexander has proposed a new income-based repayment plan and accountability for colleges at the program level, while Murray has said affordability and access are top priorities. Neither mentioned workforce-specific issues in recent speeches on reauthorizing the act.
Perhaps the most noteworthy of the administration's proposals is the call to expand the Pell Grant program to cover credential, certificate, or license programs, rather than just two- and four-year degrees.
That expansion won't come at the expense of traditional students, a senior administration official said on a call with reporters Monday.
The White House also proposed reforming the work-study aid program to support career training, limiting borrowing by parents and graduate students, making permanent a commission on historically black colleges and universities, and providing some federal financial aid programs to prisoners eligible for release.
Additionally, the administration said, students should have better information on their financial aid offers and their likely employment outcomes, and about how assessments of outside-of-the-classroom learning, like tests of skills picked up in the military or in jobs, will be counted for credits.
One partial area of agreement between the administration and Congress regards loan repayments.
Alexander proposed two repayment plans, one that would see borrowers repay 10 percent of their discretionary income every month toward their loan, either until it is paid off or for up to 20 years. The White House proposed a similar program, for undergraduate loans only, of 12.5 percent of discretionary income, for up to 15 years.
One hot-button issue was clearly absent from the administration's proposal.
Both Murray and Alexander said Title IX rules governing how schools handle allegations of sexual assault should be part of the rewrite. When asked about the White House's position, the senior administration official noted that an ongoing rulemaking process to rewrite the regulations hasn't been completed, and referred questions to the Education Department.
Education Secretary Betsy DeVos in a statement said the White House principles set an "important roadmap" for rethinking higher education, and ideas such as expanding Pell eligibility, simplifying loan repayment, and streamlining the federal financial aid application "are common-sense, bipartisan, and should be passed immediately."
Alexander, who announced he'll retire at the end of his term next year, said he wants to get a bill through committee this spring and through the Senate this summer and to work out differences with the House and finish a final version by the end of the year.
"It is helpful to have these suggestions" as work on a reauthorization continues, Alexander said in a statement.
Get stories like these delivered straight to your inbox. Sign up for The 74 Newsletter