Watch — Sandy Hook Survivor Posts Video Across the Street From Michigan State Shooting: 'The Second Mass Shooting I've Lived Through'
"It's not OK," posted 21-year-old Jackie Matthews. "We can no longer allow this to happen. We can no longer be complacent."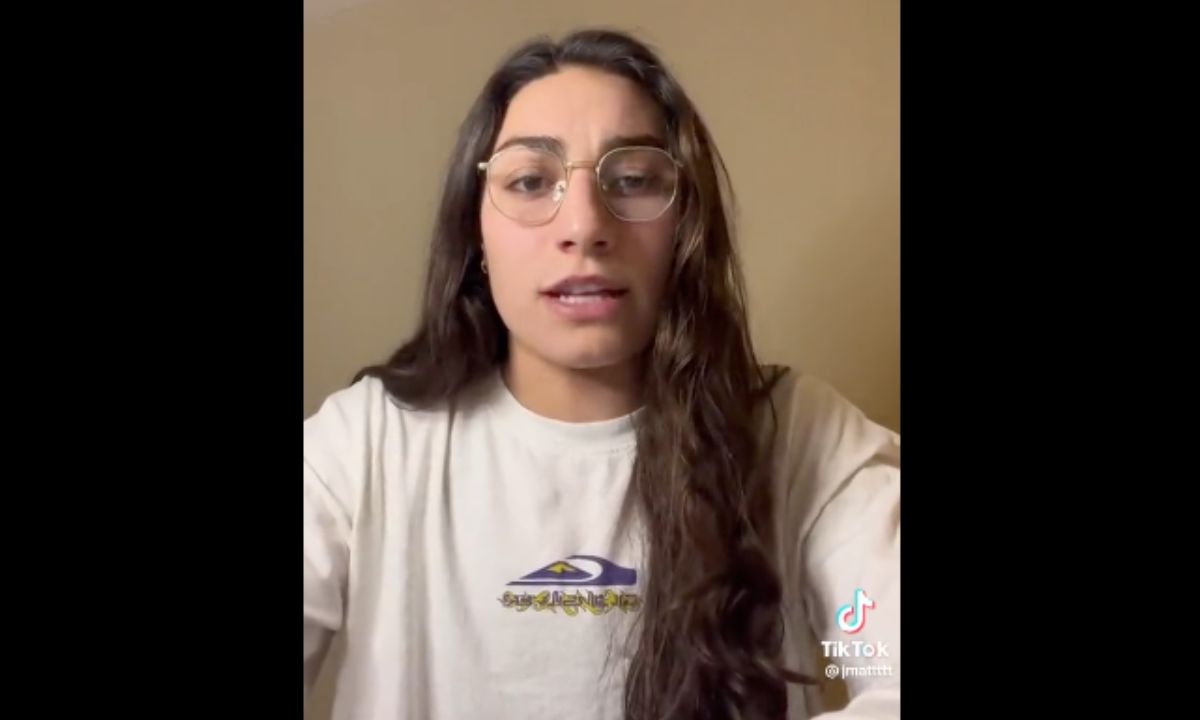 No paywall. No pop-up ads.
Around 1 a.m. Tuesday, across the street from the location of Monday's Michigan State University Shooting, 21-year-old Jackie Matthews took to TikTok, with an emotional video reflection about "the second mass shooting I've lived through."
"Ten years and two months ago, I survived the Sandy Hook shooting," Matthews says. "When I was crouched in the corner in school in Newtown, Connecticut, on 12/14/12, I was hunched in the corner with my classmates for so long that I actually got a PTSD fracture in my L4 and L5 in my right lower back. I now have a full-blown PTSD fracture that flares up anytime I have a stressful situation."
"The fact that this is a second mass shooting that I have now lived through is incomprehensible. My heart goes out to all the families and the friends of the victims of Michigan State shooting. But we can no longer just provide love and prayers … [there] needs to be legislation, needs to be action.
"It's not OK. We can no longer allow this to happen. We can no longer be complacent."
Monday night's shooting took the lives of at least three students, with five others still critically wounded Tuesday.
Matthews's video quickly went viral Tuesday morning; a tweet from Shannon Watts, founder of Moms Demand Action, had already seen 42,000 likes and nearly 14,000 retweets by 1 p.m.
The Michigan State shooting occurred mere hours before the fifth anniversary of the Valentine's Day school shooting in Parkland, Florida, which resulted in 17 deaths. Some of our previous coverage of the fallout from Parkland: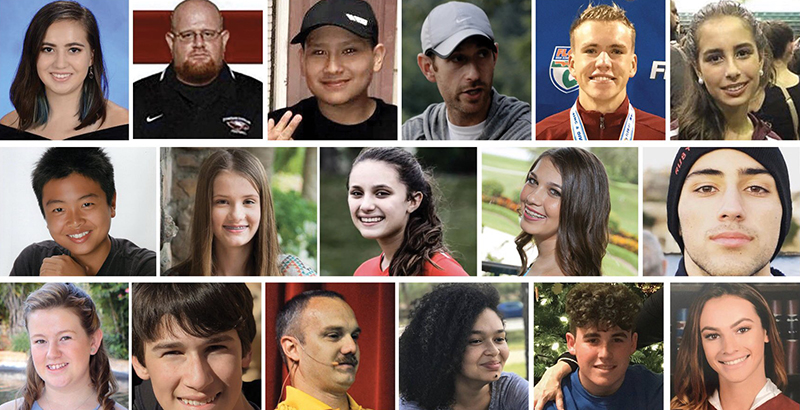 —With reporting from Meghan Gallagher
Get stories like these delivered straight to your inbox. Sign up for The 74 Newsletter