5 Years After Parkland, Florida Police Departments Still Lack Procedures on Stopping Mass Shooters
A half-decade later, the tragedy continues to fuel heated political debates over school safety, gun control and police policies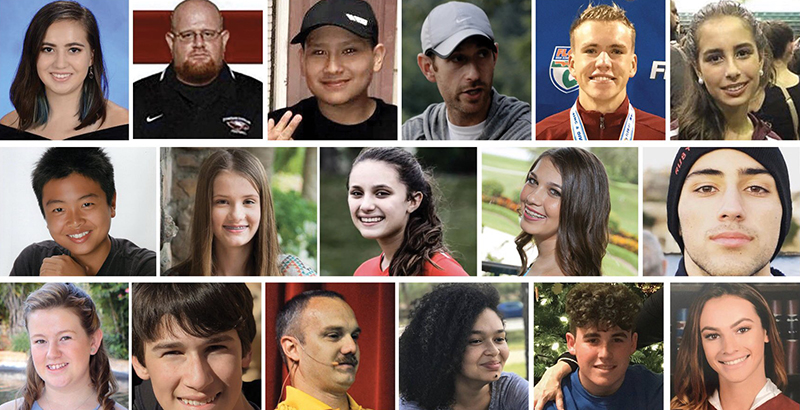 No paywall. No pop-up ads.
This post is excerpted from a recent edition of our School (in)Security newsletter. Sign up to receive Mark Keierleber's regular updates right here.
Five years since the Valentine's Day school shooting in Parkland, Florida, which resulted in 17 deaths, the heinous attack is no longer the subject of televised prime-time town halls or congressional hearings. But the debates that came in its wake are far from settled.
The school shooting, among the deadliest in U.S. history, continues to divide the suburban Fort Lauderdale community and drive intense arguments over missed warning signs, prevention measures — and guns.
A new generation of activists: Overnight, high school student organizers of March for Our Lives became the face of the gun control movement, an overwhelming experience that came at a serious cost.
"I'm still trying to figure out what type of activism I want to engage in, since I don't want to be passive for the rest of my life but I cannot exist in the way that I used to," ​​X González wrote for New York magazine last month. "I don't know how I'm alive after all that."
Federal action: Their nationwide protests secured incremental changes only after another mass school shooting, this time in Uvalde, Texas, with President Joe Biden last year signing the first gun control measures in nearly three decades. During his State of the Union Address last week, Biden cited the Uvalde massacre in repeating his plea to ban assault rifles.
Armed guards, red flags: After state lawmakers mandated an armed security guard at every Florida campus post-Parkland, many police departments still lack procedures on how to stop a mass shooter, while the state's red flag gun law — designed to remove weapons from people deemed dangerous — has experienced wildly inconsistent enforcement.
No permits necessary: Just last month, the Florida Supreme Court upheld a law that prevents local governments from passing more restrictive gun laws than those dictated by the state. And in Florida where "more guns" has been a prevailing policy response to the shooting, Republican lawmakers have faced pushback for announcing plans to eliminate permit requirements for concealed weapons just weeks before the tragedy's five-year remembrance.
In November, the shooter — a former Marjory Stoneman Douglas High School student who is now 24 — was sentenced to life in prison after a jury could not unanimously agree on whether to impose the death penalty.
Get stories like these delivered straight to your inbox. Sign up for The 74 Newsletter