New Study: Schools Prioritizing Social-Emotional Learning See Strong Academic Benefits
Chicago high schools that prioritized social-emotional development saw improved graduation rates & college attendance.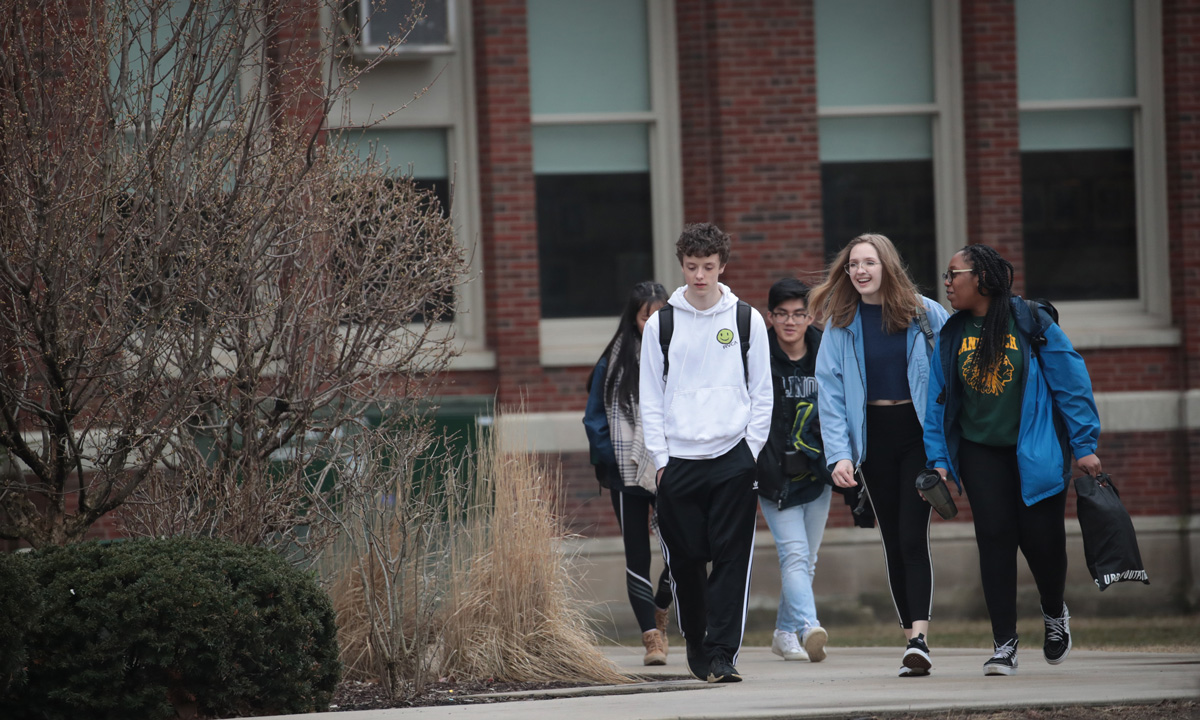 No paywall. No pop-up ads.
A recent study out of the University of Chicago showed high schools that prioritized social- emotional development had double the positive long-term impact on students as compared to those that focused solely on improving test scores.
As part of their work, researchers determined school's effectiveness based upon its impact on students' social-emotional development, test scores and behaviors. They concluded that the most effective schools provide a welcoming environment for students, an experience that shapes their later years.
"High schools matter," said Shanette Porter, senior research associate at UChicago Consortium on School Research and the study's lead author. "And they matter quite a lot. How safe students feel — physically, socially, psychologically — how deeply connected they are to others, how much they trust their teachers and their peers matters."
She said, too, that student voice is a powerful tool, one schools can use to design better, more effective systems: The biggest predictor of student outcomes in their study was what the students themselves said about their school experience.
And the impact isn't just social-emotional, Porter said. It influences trackable metrics such as test scores, high school graduation rates and college attendance, researchers found.
"These things that feel soft are inextricably linked to these hard measures of learning," Porter said.
Researchers drew their data from six cohorts of 160,148 of eighth and ninth grade students who attended CPS between 2011–12 and 2016–17: 42% were Black, 44% were Hispanic and 86% received free or reduced-price lunch, a key indicator of poverty. The college attendance-related data came only from those who attended ninth grade for the first time between 2012 and 2014. They totaled 55,564 students.
The study examined students' administrative records — including those related to attendance and discipline — plus surveys provided by both children and teachers about their school's climate, whether it had effective leaders, collaborative teachers, involved families, a supportive environment and ambitious instruction.
Students also completed a questionnaire focusing on their emotional health, connectedness to school, academic engagement, grit and study habits.
The study found that students who attended a highly effective school — one ranked by the researchers as being in the 85th percentile based on their collected data and student and teacher survey responses — saw their test scores improve more than those at other CPS campuses. They noted, too, that attendance increased for this group while suspensions and disciplinary infractions dropped.
And the beneficial effects continued well beyond freshman year: Students who attended a school at that 85th percentile increased the likelihood of graduation by 2.41 percentage points and the chance of attending college within two years of graduation by 2.57 percentage points. They also were 20% less likely to be arrested on campus as compared to the average rate of arrest for all high schoolers in the district.
A spokeswoman for the Chicago school system said it remains committed to social- emotional development: CPS has spent millions growing such offerings in recent years, based in part on a Centers for Disease Control and Prevention report that showed students' mental health declining nationwide. The study found that in 2021, 10% of high school students attempted suicide one or more times in the prior year.
CPS has hired 123 additional school counselors since 2021, placing the staff at its highest-need campuses. It also has expanded training and support for school-based counselors, social workers, and psychologists so they can implement small-group and individual social-emotional interventions, the spokeswoman said.
But the social-emotional learning tactics underpinning the positive results seen in Chicago Public Schools — and employed by many other districts around the country for several years — are now under attack from the far right.
Members of the conservative parent group Moms for Liberty have labeled social-emotional learning, which can include lessons on self-regulation and relating to others, indoctrination, saying it leads to the idea that the country is systemically oppressive.
They say it infringes on parents' right to raise their children. Karen VanAusdal, vice president for practice at the Collaborative for Academic, Social, and Emotional Learning, known as CASEL, acknowledged the pushback.
"Certainly there are groups like that that are trying to make social-emotional learning a political soundbite," she said. "But … there are many more parents, educators and policy leaders who understand the importance of social-emotional learning. The work is continuing."
VanAusdal said helping students develop skills outside academics is invaluable, especially now, in the wake of the pandemic, when so many are reporting mental health struggles. A fall 2022 Pew research poll showed some consensus among parents: 66% said it's "extremely or very important" that their children's school teaches them to develop social and emotional skills. Twenty-seven percent said it was somewhat important, Pew reported.
"This has always been a bipartisan issue," VanAusdal said. "We want children to have healthy relationships. We want them to have the skills they need to achieve their career and life goals and be caring members of our communities — and we know social-emotional learning is the pathway to achieving that."
Get stories like these delivered straight to your inbox. Sign up for The 74 Newsletter