Deane: Traditional Measures of School Quality Tell Only Part of the Story. So GreatSchools Is Adding School Climate Data to our Profiles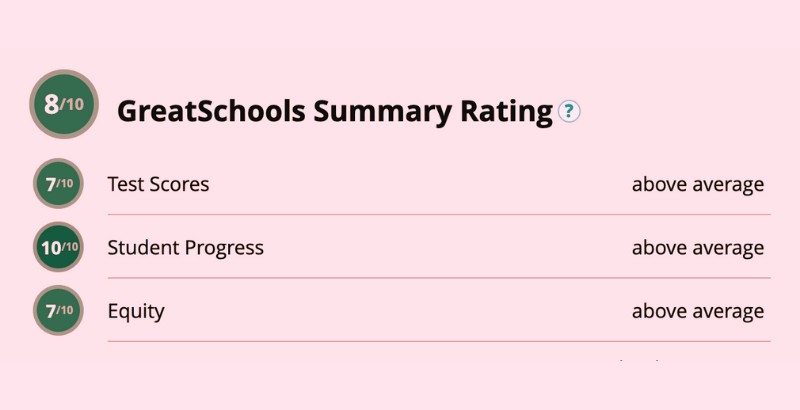 No paywall. No pop-up ads.
Across the country, school board meetings have become ground zero for political and ideological debates. COVID protocols, mask policies and differing philosophies of how to teach American history have garnered much of the headlines — and even been cited as a winning political strategy.
After 18 months of unpredictable (and often frustrating) pandemic schooling, education has catapulted to the top of parents' minds and into everyday dialogue. Virtual learning gave parents a front-row seat to what and how their children are doing in school, and according to the National PTA and Learning Heroes, 67 percent feel more connected to their child's day-to-day education than ever before. Couple this increased family engagement with nearly $190.5 billion in federal aid, and we've got the potential to transform education for the better, forever.
It's time to put aside ideological differences and focus on the goal all parents share: ensuring students have the supportive, high-quality learning environments they need to thrive.
The task ahead is huge, given the pandemic's negative toll on student learning, particularly among children from historically marginalized groups. But while the circumstance may have been born out of a once-in-a-century global pandemic, with the right type of data, parents can stay connected to their child's everyday school experiences and feel empowered to advocate for their child's unique needs.
Traditional measures of school quality tell only part of the story, and this will be especially true as test data begin to reflect worsening learning gaps. School climate data, however, can widen the lens on school quality, help families visualize what happens inside classrooms and strengthen relationships between parents and schools.
That's why GreatSchools is working to add data like this — shining a light on a school's culture, learning environment and practices — to our school profiles, which reach over 46 million users per year. In continuation of our efforts to help parents understand their child's school with an emphasis on equity and student growth, we've added school climate data to school profiles in Illinois and New York City. We plan to expand coverage to other geographies in the coming year, while working to give school leaders and parents more prominent roles in highlighting the programs and practices that make their school great.
School climate data tell parents about a school's leadership, instructional rigor, teaching culture, family engagement, learning environment and trust among administrators, educators, students and families — factors that contribute to students' academic success, self-esteem, social-emotional well-being and even long-term outcomes. As a school's climate improves, so, too, do student outcomes such as attendance, test scores and graduation rates.
But while school climate data provides important information for families to understand, it has traditionally been nonexistent, inaccessible or difficult to interpret. Fostering safe, supportive learning environments that involve families will be essential to helping students recover academically and social-emotionally from the pandemic.
It is essential that rich data be collected to show how well schools are meeting this goal.
As of 2019, 13 states had committed to measuring school climate and student engagement as part of their Every Student Succeeds Act compliance plans through surveys of students, teachers and parents. Now, other states and districts are following suit. For example, at the state level, Illinois collects and publishes data from its annual 5Essentials Survey of students and staff. Local districts like New York City's are inviting teachers, staff and students to share their perspectives on the culture of the city's more than 1,800 public schools.
This is the kind of information we're working to connect more families with so they can understand key questions, such as:
Does the school have strong leadership and a clear vision?
Do teachers work together to improve instruction?

Are lessons well designed, challenging and relevant?

Does the leadership involve families to improve the school?

Do students feel safe, nurtured and challenged?

​​Are relationships at this school based on trust and respect?
In addition to broadening parents' perceptions of what makes a school great, this type of information can help leaders identify areas for improvement, set goals, prioritize and take action to address the findings — for example, by expanding student mental health supports, increasing transparency in decisionmaking and working to reduce teacher turnover. Surveys can also provide an indication of how staff and parents may differ or align on their views of school dynamics at a particular moment in time or year over year.
There's no going back to a world in which parents are less connected to their child's education. Now is the time to harness that momentum and prioritize collecting information that delivers a rich, unbiased look into how schools are supporting children's academic and social-emotional success.
Jon Deane is the CEO of GreatSchools.org, a national education nonprofit that supports parents through every stage of their child's education. He brings over two decades of experience in K-12 education, previously serving as a math teacher and school administrator.
Get stories like these delivered straight to your inbox. Sign up for The 74 Newsletter