This Week's ESSA News: K-12 Missing in State of the Union, Texas ESSA Weak on ELLs, Better Minn. Grad Rates Not Enough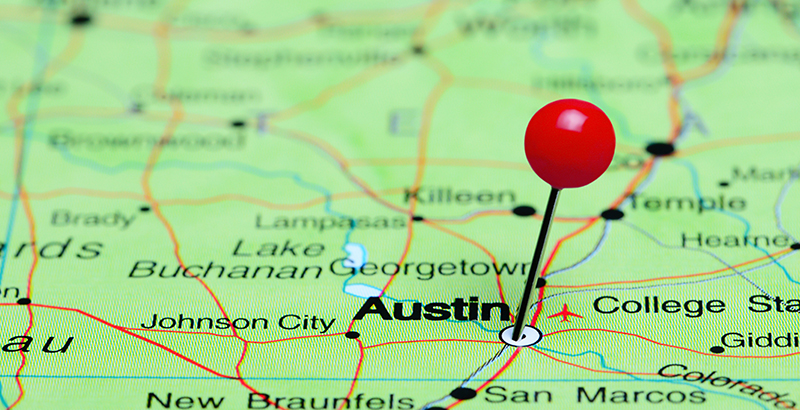 This update on the Every Student Succeeds Act and the education plans now being refined by state legislatures is produced in partnership with ESSA Essentials, a new series from the Collaborative for Student Success. It's an offshoot of their ESSA Advance newsletter, which you can sign up for here! (See our recent ESSA updates from previous weeks right here.)
President Trump's first State of the Union address came and went this week — with barely an utterance of the word "education." As Education Week's Alyson Klein reports, the speech included "almost no mention of K-12 schools" or ESSA, though "Trump did ask lawmakers to enact paid family leave, and gave a quick nod to the importance of career and technical education."
EdScoop's Ryan Johnston reports that Education Secretary Betsy DeVos "issued a challenge" to the U.S. Conference of Mayors, calling on municipal leaders to adapt their local schools and districts to today's rapidly changing economy. And she argued that solutions won't come from Washington.
"The pace of technological change and the increasing interconnectivity of the global economy demands individuals who are continually learning and adapting," she said.
"Our children and their futures demand that we fundamentally reorient our approach to education. We need a paradigm shift."
But this paradigm shift "is a reform that [she] and the Trump administration fully expect to be powered by hands-on, local efforts — not federal legislation."
We have more ESSA news for you below.
1 Former Delaware governor urges state leaders to work with stakeholders, embrace ESSA opportunity
Former Delaware governor Jack Markell writes in The Hill that governors and other state leaders have an opportunity "to do a lot more to take ownership of their education plans and work with stakeholders — parents, educators and community members — to create and implement sound ESSA plans."
Markell also discusses the Collaborative for Student Success and Bellwether Education Partners' Check State Plans initiative, where "a group of 45 experts reviewed every state's plan for complying with this federal law, and they found that many states have not outlined detailed plans that will help all students succeed."
However, he also says it isn't too late for states to seize ESSA's opportunities, especially since the Check State Plans peer reviewers "have provided actionable steps states can take to better serve students and improve education" and "highlight best practices among peer states."
The Democrat, who served as Delaware's governor from 2009 to 2017, says our country's students "deserve action," and it is "up to leaders to collaborate with their own educators and community members to use the expert guidance offered to them to strengthen their states' education systems and provide students with the high-quality educations that can lead to better futures."
2 Texas ELLs must be part of school ratings
Hispanic Baptist Convention of Texas President Rolando Aguirre writes that Hispanics make up more than 50 percent of student enrollment in Texas public schools, so "It would be fair to say the success of Texas schools rises or falls with Hispanic students." But many of these students are English language learners (ELLs) — a group with high dropout rates. Aguirre asks, how "will we hold schools accountable for educating these vulnerable students?"
Texas's ESSA plan gave the state the ability to set up accountability metrics for all groups of students, but unfortunately, "an independent peer review of state education accountability plans (published at Check State Plans) reveals that Texas's plan is weak in holding schools accountable for the success" of ELLs.
Aguirre encourages Texas education officials to prioritize ELL success: "Accounting for the progress of Spanish-speaking students — students who work hard to learn English alongside their other academic subjects — must factor in to a school's success rating."
3 Minnesota grad rates not necessarily the same thing as college and career readiness
MinnPost reports that the U.S. Department of Education has approved Minnesota's ESSA plan, which establishes high graduation expectations that appear "essential to ensuring the state has a more equitable public education system." But rising graduation rates aren't a real gauge of student success unless more students are moving toward proficiency.
"While graduation rates are on the rise, proficiency rates in math and reading have remained relatively stagnant," says education reporter Erin Hinrichs. The state's ESSA accountability plan does include academic growth and proficiency goals, but "the historical disconnect between these two data points has some worried" that advancing "an aggressive graduation rate goal may continue to detract attention from a more pressing dilemma."
That dilemma is as follows: "How valuable is a high school diploma if it offers no assurance that graduates are entering the workforce or postsecondary system well equipped with a solid academic foundation?"
Want to stay up to date? Click here to sign up for the ESSA Advance newsletter to receive all the information in your inbox every Wednesday.
Support The 74's year-end campaign. Make a tax-exempt donation now.