This Week in COVID & Education Policy: Vaccines Offering Poorer Protection for 5- to 11-Year-Olds, the Scope of Classroom Disruptions in 2022 and More Key Updates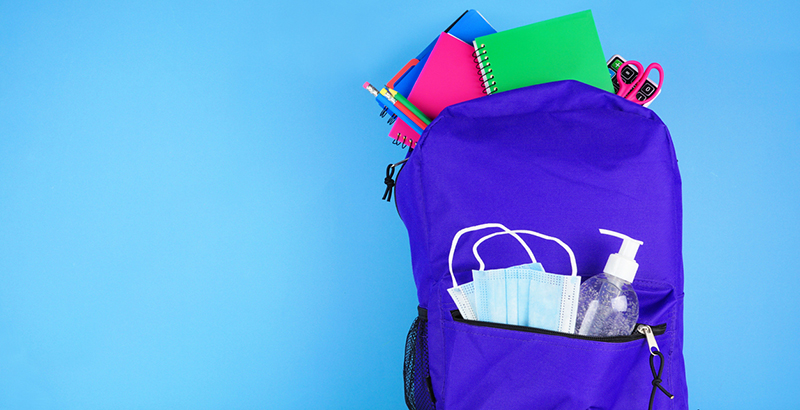 This is our weekly briefing on how the pandemic is shaping schools and education policy, vetted, as always, by AEI Visiting Fellow John Bailey. Click here to see the full archive. Get this weekly roundup, as well as rolling daily updates, delivered straight to your inbox — sign up for The 74 Newsletter.
Poor Vaccine Protection in Kids 5 to 11: New data published on the preprint server medRxiv:
"The research, conducted during the Omicron surge, is based on New York State Department of Health data and shows that protection against infection for 5- to 11-year-olds dropped from 68% to 12% within 1 month of full vaccination."
"In the Omicron era, the effectiveness against cases of BNT162b2 declined rapidly for children, particularly those 5-11 years. However, vaccination of children 5-11 years was protective against severe disease and is recommended."
"The finding of markedly-lower VE [vaccine effectiveness] against infection for children 11 years compared to those 12 and 13 years, despite overlapping physiology, suggests lower vaccine dose may explain lower 5-11 years VE," the authors wrote.
Via Stat: "The data come on the heels of disappointing results from Pfizer trials of an even lower vaccine dose in children under the age of 5. And they will raise questions about whether, in trying to find doses that were both protective and tolerable in children, the companies failed to hit the mark for both age groups."
BUT: Other CDC data suggest it may not be that bad

"The COVID-19 vaccine from Pfizer Inc. and partner BioNTech SE was highly effective at reducing the risk of severe disease in children 17 years and younger during the Omicron surge but didn't work as well at preventing infection," reports the Wall Street Journal.
Via Stat, the data "suggest that two doses of the Pfizer vaccine aren't very protective against infection for either age group in the face of the Omicron variant, but that protection against severe illness appears to be holding up equally in both sets of children. They do not suggest more rapid waning, or more marked waning, among the younger group of children."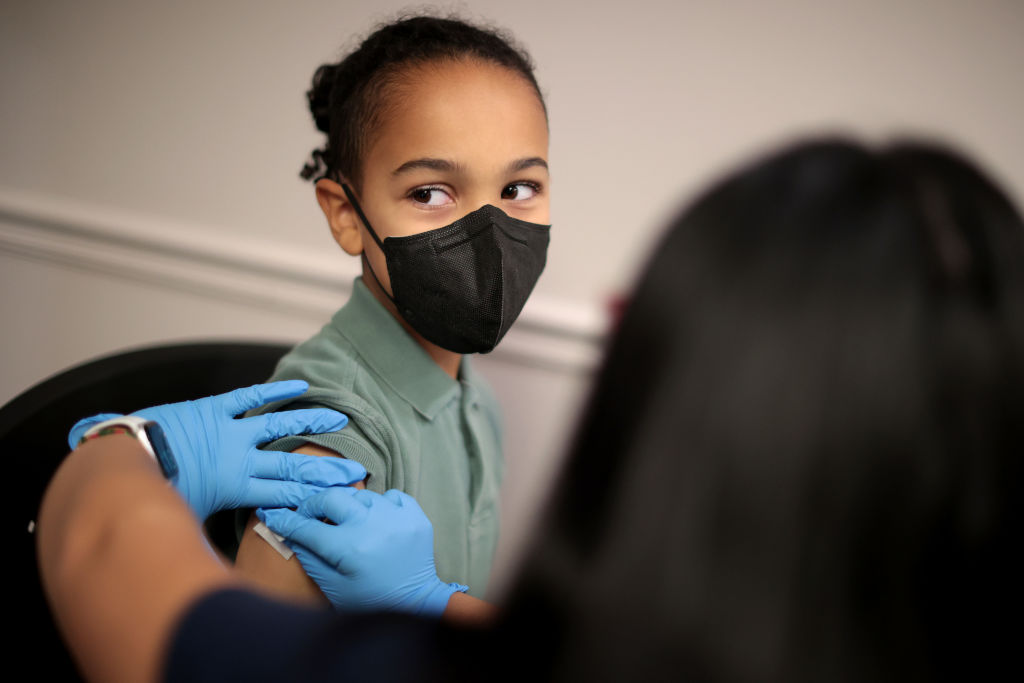 March 4, 2022 — The Big Three
New National COVID Preparedness Plan: Released by the White House. Four components with a few selected proposals. 
Protect Against and Treat COVID-19

"The administration will establish 'One-Stop Test to Treat' locations at pharmacy-based clinics, community health centers, long-term care facilities and the U.S. Department of Veterans Affairs facilities."
"The administration will launch a website where Americans can find the level of COVID-19 risk in their community and specific guidance based on that risk."

Prepare for New Variants

"The U.S. government will continue improvements to COVID-19 disease and vaccination data collection, wastewater surveillance and virus sequencing capacity so we are better prepared to respond rapidly to emerging threats."
"FDA has developed new processes to accelerate the authorization and approval of a vaccine or treatment that targets any new variant while maintaining strict and longstanding practices to ensure the safety and efficacy of the products."
"The administration has developed a comprehensive emergency response COVID-19 surge playbook to stand up mass vaccination and testing sites, expedite deployments of surge medical and emergency personnel, expand hospitals and emergency facilities, and provide emergency supplies."

Prevent Economic and Educational Shutdowns

"The U.S. government will also provide a Clean Air in Buildings Checklist that all buildings can use to improve indoor ventilation and air filtration and will encourage uptake of ventilation improvements. The administration will also provide technical assistance that encourages schools, public buildings and state, local and Tribal governments to make ventilation improvements and upgrades using American Rescue Plan funds."

Continue to Lead the Effort to Vaccinate the World and Save Lives

"America will continue to deliver the 1.2 billion doses we committed to donate to countries in need, continuing to leverage the partnerships the U.S. government built to donate and deliver vaccines to the rest of the world."

Plus: The White House released a fact sheet ahead of the State of the Union address outlining a plan to tackle youth mental health challenges. 
Classroom Disruptions: New York Times poll of 150,000 parents.
"In January, more than half of American children missed at least three days of school. About 25 percent missed more than a week, while 14 percent of students missed nine or more days."
"The disruptions were spread across the country, with no region spared," according to the Times analysis.
"The reasons for being sent home reached beyond COVID infections and exposures. Schools continued to face the fallout from remote school last year, including burnout and shortages among teachers and staff, and students who are struggling with academics, social skills and classroom behavior. In some cases, teachers have staged sickouts or asked for 'wellness' or 'school climate' days."
Updated Mask Guidance: The CDC released updated risk maps and guidance. (CDC deck)
---
Federal Updates
Department of Commerce: The U.S. Economic Development Administration received 509 applications for the Good Jobs Challenge. List of applications.
President Biden Nominates Judge Ketanji Brown Jackson for Supreme Court: White House page. Biden remarks. More via the NYT.
"…when she applied to Harvard despite her high school guidance counselor's suggestion that she set her sights a bit lower … [she] ​​decided not to care about 'slights and misperceptions and underestimations that came [her] way.'"
"In her remarks, Judge Jackson emphasized her faith and her family. Her parents were public school teachers. One of her uncles was Miami's police chief, and another was a sex crimes detective. Her younger brother worked for the Baltimore police in undercover drug stings."
Jackson: "If I'm fortunate enough to be confirmed as the next associate justice of the Supreme Court of the United States, I can only hope that my life and career, my love of this country and the Constitution, and my commitment to upholding the rule of law and the sacred principles upon which this great nation was founded will inspire future generations of Americans."
New Federal Data Shows Pandemic's Effects on Teaching Profession: US News & World Report on new Institute of Education Sciences data.
"'The COVID-19 pandemic has contributed to a staffing shortage in the nation's schools,' Commissioner Peggy Carr of the National Council of Education Statistics said in a statement."
"As of January 2022, 44% of public schools reported having at least one teaching vacancy, and 61% of them specifically identified the COVID-19 pandemic as a cause of those vacancies. Resignations accounted for 51% of the vacancies and retirements accounted for 21%."
"Custodial staff was identified as the staff position with the most vacancies, with 28% of schools reporting this vacancy, followed by transportation staff and nutrition staff positions, which 14% of schools reported for both positions."
---
City & State News
Arizona: ASU Prep director a trailblazer in education innovation
California:
Maryland: "A Maryland legislative panel voted to officially rescind a statewide mask mandate at public schools, clearing the way for local school boards to implement their own policies the same day the federal government eased its mask guidance."
Michigan: Detroit public schools won't reconsider mask mandate until at least mid-March. "We currently agree with the Detroit Health Department that due to the city's lower vaccination rates, our mask removal date will be later than other districts."
New York: 
Student retention rates for New York City public schools rose a bit during the pandemic. Report and NYT article.
NYT Editorial Board: "But with full vaccination rates in the city at 78 percent and the latest surge clearly passed, this is the right time to lift the requirement for masks in schools. It's a lot to ask young children to wear masks for several hours a day, especially when so many adults seem to struggle with it."
Virginia:
---
COVID-19 Research
140 Million Americans Have Had the Coronavirus: Via the Washington Post. The estimates, compiled by the CDC, show that about 43% of the country has been infected. 
"Infection rates are much higher for children and younger adults, the study found. It estimated that 58% of children up to age 11 have antibodies from natural infection, along with the same share of children age 12 to 17."
Did CDC Lower Speech Standard for Children Because of Masking?: No, according to multiple fact checks:
Newsweek: "The revision of language development guidelines by the CDC has indeed happened, but it is unrelated to COVID mask mandates."
Politifact: "There is no indication that the milestones were updated to cover up negative impacts that the COVID-19 pandemic may have had on children."
Deeper dive via Emily Oster.
Does Science Support Lifting School Mask Mandates?: Good piece via The Scientist.
The Limits of "Following the Science": Via Axios, "Two years into the pandemic, the idea of 'following the science' has oversimplified what's actually a complex array of factors that policymakers must weigh in formulating a response."
"The CDC's decision to loosen masking guidance is the latest example of a pandemic policy rooted in science, but that is ultimately a judgment call."
"President Biden took office vowing to 'follow the science.' But science is much less of a road map than it is information that should be used to choose the best route."
"Similarly, there is no scientific marker for when someone needs to wear a mask. This allows health experts and scientists to be able to disagree on what policy should be while still claiming that they are following the science."
More Studies Point to Chinese Market, Not Lab, as COVID's Origin: 
Via Nature: "Scientists have released three studies that reveal intriguing new clues about how the COVID-19 pandemic started. Two of the reports trace the outbreak back to a massive market that sold live animals, among other goods, in Wuhan, China, and a third suggests that the coronavirus SARS-CoV-2 spilled over from animals — possibly those sold at the market — to humans at least twice in November or December 2019."
"When you look at all of the evidence together, it's an extraordinarily clear picture that the pandemic started at the Huanan market," Michael Worobey, an evolutionary biologist at the University of Arizona and a co-author of both studies, told the NYT."
More via the NYT (along with maps and visualizations)
Studies: 
Children Release Fewer Respiratory Droplets and Aerosols: According to a new study which offers a clue to understanding COVID-19 transmission. More via CNN.
"Children ages 8 to 10 put out about a quarter of the aerosolized particles as adults do when breathing, speaking and singing."
"'In the context of a pandemic, kids on average release fewer respiratory droplets and aerosols than adults do, and may be less likely to transmit'" COVID-19, Virginia Tech civil and environmental engineering professor Linsey Marr told CNN. "However, she also cautions that there is a lot of variability in particles emitted from person to person, 'so even though on average kids emit less, a high-emitting kid still emits more than a low-emitting adult.'"
"As states weigh decisions on lifting school mask mandates, [Baylor College of Medicine professor of molecular virology and microbiology and pediatrics Pedro Piedra] says it's important to 'not let down our guards and say that masking is not needed.' Even though children 'may not be able to generate the same energy in their voice for emission of small particle aerosols, they're still very efficient transmitters,' he said."
---
Viewpoints and Resources
National Association of Elementary School Principals Releases Policy Recommendations to Address New Demands on Schools: Report identified five policy priorities based on the data and feedback from principals in the focus groups:
Improve principal pipelines and workforce incentives
Rethink testing and accountability
Consult administrators on principal and teacher preparation and professional development
Honor, recognize and listen to principals
Boost funding and resources
The National Broadband Resource Hub: A philanthropic initiative empowering government and community leaders to build a better broadband future.
How State Education Agencies are Leveraging Federal COVID Relief Funds: New resource from the Council of Chief State School Officers
System-Level Student Well-Being Data Review Tool: Via Chiefs for Change (Press Release)
Lessons for Improving Curriculum from the COVID-19 Pandemic: Morgan Polikoff with a new paper over at the Center on Reinventing Public Education
State Policymakers Can Support Equitable School-Based Telemental Health Services: Via Child Trends
---
… And on a Reflective Note
Prayer for Ukraine: Performed by Ukrainian Chorus Dumka of New York
I'm Thinking About These Kids: Color Music Children's Choir from Ukraine
It's March! I feel like it snuck up on us like this tiger cub
---
ICYMI @The74
Weekend Reads: In case you missed them, our top five stories of the week:
For even more COVID policy and education news, subscribe to John Bailey's daily briefing via Substack.
Disclosure: John Bailey is an adviser to the Walton Family Foundation, which provides financial support to The 74.
Get stories like these delivered straight to your inbox. Sign up for The 74 Newsletter