The Week in COVID & Education Policy: Rethinking Omicron Strategy to 'Manage Not Contain,' Boosters for Teenagers & More Key School Updates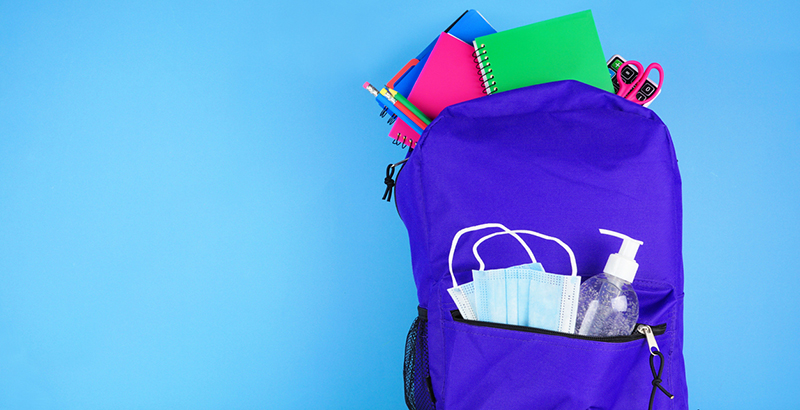 This is our weekly briefing on how the pandemic is shaping schools and education policy, vetted, as always, by AEI Visiting Fellow John Bailey. Click here to see the full archive. Get this weekly roundup, as well as rolling daily updates, delivered straight to your inbox — sign up for The 74 Newsletter.
White House Embraces a Manage-Not-Contain Omicron Game Plan: Via Politico: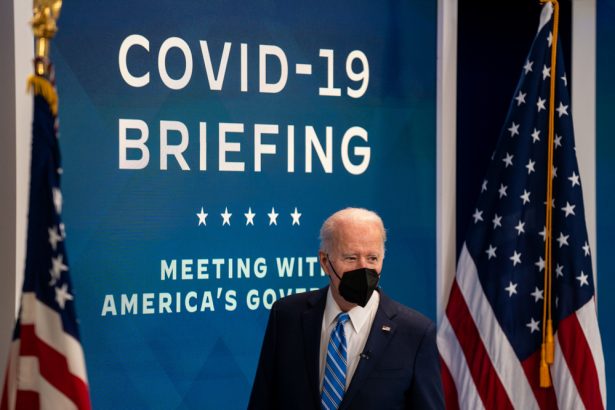 ---
The Big Three — January 7, 2022
No Way to Grow Up: David Leonhardt in The New York Times: "For the past two years, Americans have accepted more harm to children in exchange for less harm to adults."
"Children fell far behind in school during the first year of the pandemic and have not caught up."
"Many children and teenagers are experiencing mental health problems."
"Suicide attempts have risen."
"Gun violence against children has increased."
"Many schools have still not returned to normal, worsening learning loss and social isolation."
"Behavior problems have increased."
"The Omicron variant is now scrambling children's lives again."
"Data now suggest that many changes to school routines are of questionable value in controlling the virus's spread. Some researchers are skeptical that school closures reduce COVID cases in most instances. Other interventions, like forcing students to sit apart from their friends at lunch, may also have little benefit."
"One reason: Severe versions of COVID, including long COVID, are extremely rare in children. For them, the virus resembles a typical flu. Children face more risk from car rides than COVID."
"For the past two years, however, many communities in the U.S. have not really grappled with the trade-off. They have tried to minimize the spread of COVID — a worthy goal absent other factors — rather than minimizing the damage that COVID does to society. They have accepted more harm to children in exchange for less harm to adults, often without acknowledging the dilemma or assessing which decisions lead to less overall harm."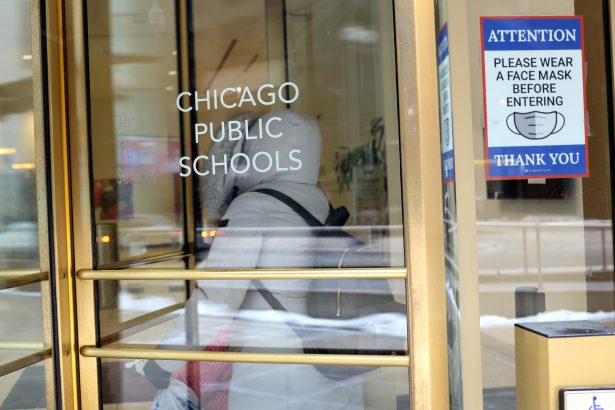 Chicago Public Schools Cancels Classes After Teachers Union Votes for Remote Learning:
Chicago Public Schools canceled class Wednesday and Thursday after 73 percent of Chicago Teachers Union members voted to refuse to work in-person until Jan. 18 or until the city's positivity rate falls below 10 percent, a metric the district set last year for shutting down schools. The positivity rate is currently 23 percent. (As of press time, it appeared Chicago Public Schools would keep schools closed for most students Friday as negotiations continue.)
The district called it an illegal strike. "Our schools are safe," CEO Pedro Martinez said during a press conference. "There is no evidence that our schools have ever been unsafe this school year."
Mayor Lori Lightfoot: "There's no reason to shut down the entire system, particularly given the catastrophic consequences that will flow…"
District officials had said schools would switch back to virtual learning based on teacher or student absences.

Teacher absences: 40 percent or more of a school's classroom teachers are absent for two consecutive days
Student absences: Elementary schools: 50 percent of classrooms have more than half of students instructed to isolate/quarantine. High schools: more than 50 percent of the total student population has been instructed to isolate/quarantine.

White House Press Secretary Jen Psaki: "Schools can open safely, including in Chicago."
"While Chicago families have more experience with remote learning and are better equipped with internet, equipment and knowhow, compared to 2020-21, most schools are not ready to pivot at the flip of a switch back to remote learning," said Kristin Pollock, the chief of development and external affairs at Kids First Chicago.
Follow rolling updates from Chalkbeat.
Centers for Disease Control and Prevention Updates School Quarantine and Isolation Guidance: Updated K-12 guidance for quarantines and isolation came out Thursday evening and answers some questions. Note that there is now a "should test" to leave quarantine but no test to leave isolation. (More details at The Wall Street Journal)
Quarantine:
Students, teachers, and staff who came into close contact with someone with COVID-19 should quarantine for at least 5 days. These individuals could also be eligible for test-to-stay programs that would allow them to stay in the school setting during the quarantine period.
They should test at day 5 but continue to wear a mask for another 5 days.
"If they are unable to get a test 5 days after their last close contact with someone with COVID-19, they can leave their home after day 5 if they have been without COVID-19 symptoms throughout the 5-day period."
Who does not need to quarantine:

People 18 and older who are vaccinated and have a booster.
People ages 5–17 who have completed the primary series of COVID-19 vaccines.
People who had confirmed COVID-19 within the last 90 days
Isolation:
All people with COVID-19 should undergo isolation for at least 5 full days. They should continue to wear a well-fitting mask around others at home and in public until day 10 (day 6 through day 10).
If they develop symptoms after testing positive, the 5-day isolation period should start over.
---
Omicron
K-12 Pandemic-Related Public Schools Disruptions: Midweek update from Burbio.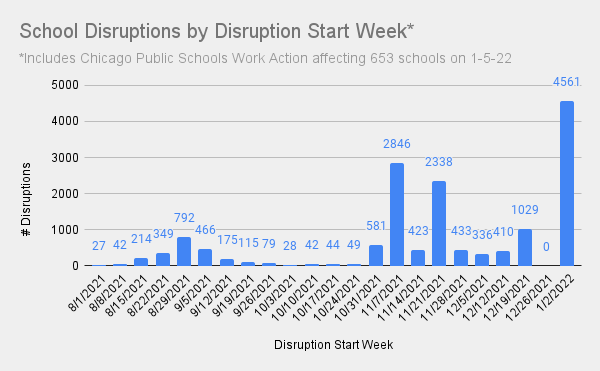 Omicron's Feeble Attack on the Lungs Could Make It Less Dangerous: Great overview in Nature of what several studies are suggesting about Omicron.
Antigen Tests and Omicron: Great overview by epidemiologist Katelyn Jetelina.
---
Federal Updates
FDA Authorizes and CDC Recommends Boosters for Teens:
The CDC's advisory committee voted 13 to 1 (one member was absent) to support individuals 12 to 15 years of age receiving a Pfizer-BioNTech COVID-19 vaccine booster dose at least five months after completion of the primary series, based on the balance of benefits and risks. See the slides
This relates to the Pfizer-BioNTech vaccine, the only one authorized in this age group.
The CDC director approved the recommendation Wednesday evening. The Food and Drug Administration had authorized Pfizer booster shots for kids 12 to 15 on Monday.
Stat's Helen Branswell live-tweeted the meeting; here is her article.
Research on Pfizer and Teens: A new CDC study from University of Arizona researchers found Pfizer's vaccine is 92 percent effective at preventing COVID-19 in children ages 12 to 17.
Vaccine Mandate: Federal judge blocks COVID vaccine mandate for Head Start teachers.
Federal Communications Commission: Launched the $14 billion Affordable Connectivity Program (previously named the Emergency Broadband Benefit).
Provides a discount of up to $30 per month toward internet service for eligible households. Eligible households can also receive a one-time discount of up to $100 to purchase a laptop, desktop computer or tablet.
Resources: Outreach materials, FAQs and list of providers by state.
Emergency Connectivity Fund: I wrote a brief update on where things stand with the FCC's Emergency Connectivity Fund along with state-by-state data. "As of December 2021, the FCC has committed more than $3.8 billion to support more than 9,000 schools, 760 libraries and 100 consortia, providing nearly 8.3 million connected devices and over 4.4 million broadband connections. Additional awards will be announced in the weeks ahead."
---
City & State News
Arizona: Gov. Doug Ducey is creating "the Open for Learning Recovery Benefit program to provide relief for parents who may face financial and educational barriers due to unexpected school closures."
"The program funds up to $7,000 for needs related to Arizona Department of Economic Security-approved child care, school-coordinated transportation, online tutoring and school tuition."
"If a school closes for even one day, students and families who meet the income requirements can utilize the Open for Learning Recovery Benefit Program — allowing students to access instruction that best meets their needs."
California:
Connecticut: Gov. Ned Lamont announces plans to distribute 3 million COVID-19 at-home rapid tests and 6 million N95 masks.
Florida: "In Miami Dade County, Florida's largest school district, some 10 percent of instructional staff, 2,100 employees including counselors, missed the first day of school on Monday, according to school officials." Outgoing schools chief Alberto Carvalho stepped in to help.
Michigan: Gov. Gretchen Whitmer signs bill that would allow public schools to use non-teaching staff as substitute teachers for the rest of the academic year.
Ohio: Cincinnati Public Schools proposes temporary remote learning amid surge.
"On the district's first day back from winter break, the teachers union reported more than 300 employees were out with positive COVID-19 cases."
The district "confirmed more than 60 central office staff members helped on Monday to ensure 11 schools would remain open — something administrators said is not sustainable."
"Student attendance was at 77 percent Monday, with 80 reported positive COVID tests. The district also reported 23 nurse absences."
Pennsylvania: 92 Philadelphia schools were virtual this week because of staffing challenges related to pandemic.
Tennessee: State officials are appealing a judge's order that blocked the state's new severe limits on when public schools can require masks during the COVID-19 pandemic and its ban against local officials making decisions about quarantines in schools.
---
International News
France: Broadens mask mandate to children as young as 6.
United Kingdom: Children in secondary schools in England will be told to wear masks when they return.
Europe's Short-term Closures Suggest Long-term Costs: Via the Washington Post.
One study found "that elementary students performed on average 20 percent worse on tests than the equivalent cohorts had for the three years before the pandemic. Among students from less-advantaged families, learning losses tended to be even greater — up to 60 percent larger than for the general population."
"The Netherlands has spent billions on tutoring, counseling and summer programming for children, but that extra support has not yet caught them up."
---
COVID-19 Research
Pfizer-BioNTech: CDC announced that individuals who received the Pfizer-BioNTech vaccine for their primary series can now get an mRNA booster shot after five months instead of six.
COVID-19 Vaccine Safety in Children Ages 5-11 Years: CDC study: "More than 8 million doses of the Pfizer vaccine have been given to children 5 to 11," The New York Times reports, "but the CDC said that it had received very few reports of serious problems. The agency evaluated reports received from doctors and members of the public, as well as survey responses from the parents or guardians of roughly 43,000 children in that age group."
COVID Risks for Small Children: Good piece by Emily Oster. I found this helpful:
"Another way to conceptualize small probabilities is with time. Let's say there was a 100 percent chance your child would get COVID-19 every single month. That is: every month they get COVID again, for sure. The risk of hospitalization is 1 in 120. This means that in 120 months of this — 10 years — you'd expect to go to the hospital once."
Israeli Study Shows Benefits of Second Booster Shot: "A fourth shot of the Pfizer-BioNTech coronavirus vaccine generated a fivefold boost in antibodies a week after the jab, according to preliminary results of a study made public by the Israeli government Tuesday," the Washington Post reports.
"Israel this week became the first country to launch a major second-booster campaign, making the fourth vaccination available to anyone 60 and older whose last shot was at least four months ago."
Risk Factors for Severe COVID-19 in Children: Study in Pediatrics outlining risk factors for different ages of children.
State Mask Mandate Bans for Schools: Law, Science and Public Health: Essay in Pediatrics
Factors and Reasons Associated with Low COVID-19 Vaccine Uptake Among Highly Hesitant Communities in the U.S.: New study
"The two predictors associated with a low vaccination level within highly hesitant communities were: no high school education and concern on vaccine availability and distribution."
"The most common reason driving vaccine hesitancy was lack of trust in COVID-19 vaccines (55 percent), followed by concerns around side effects of the vaccine (48 percent) and lack of trust in government (46 percent)."
Study Finds Slight Developmental Lag in Babies Born During the Pandemic: Study and NBC News story.
Children and COVID-19: State Data Report from American Academy of Pediatrics
"COVID-19 cases among U.S. children have reached the highest case count ever reported since the start of the pandemic."
"At this time, it appears that severe illness due to COVID-19 is uncommon among children."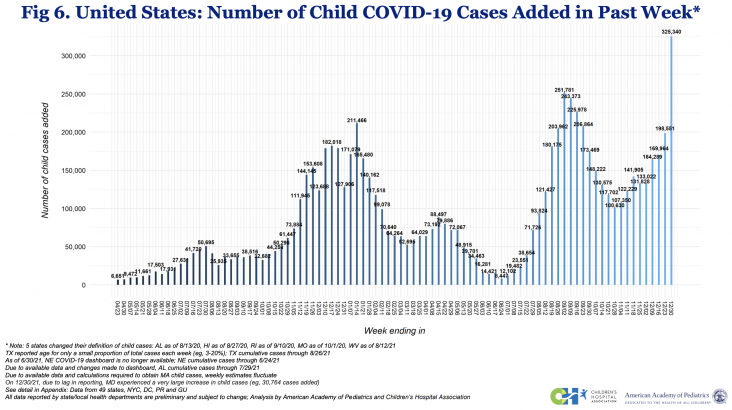 ---
Viewpoints
The Students Returned, but the Fallout from a Long Disruption Remained: Good long piece from the NYT featuring Liberty High School in my hometown of Bethlehem, Pennsylvania.
"Students and educators use terms like 're-entry,' 'recivilizing' and 'reintegrating' to describe the transition back to a more normal routine. COVID restrictions still prevent full engagement. Masks have encouraged anonymity and discouraged dialogue."
"For Nikolas Tsamoutalidis, an assistant principal, the most vivid image of the post-pandemic student body was at lunch this year, when he saw ninth graders — whose last full year in school was seventh grade — preparing to play 'Duck, Duck, Goose.' 'It's like fifth or sixth graders,' he said, 'but in big bodies.'"
Teacher Shortages in New England Force Some Classes Online With Little Notice: Via NYT
Education after the Pandemic: Via Rick Hess in National Affairs
The Very Bad Day at the CDC: Eric Topol with a pretty scathing critique
Fresh Round of School Closures Tests Biden's Promise: Via Yahoo News
National, Regional Trends in Educators' COVID-Relief Spending: FutureEd analysis of the COVID-relief spending plans of nearly 2,100 school districts and charter school organizations in 48 states, local education agencies serving some 40 percent of the nation's public school students. Read the whole piece.
How to Form a Microschool: Via Moms.com
---
…And on Two Reflective Notes
Nothing but Net: Third grade teacher Ms. Fitz promised her class hot chocolate if she made this shot…
Pandas + Snow: You would be hard-pressed to find anyone who enjoys a D.C. snow day more than the National Zoo's pandas.
❄️? New year, new Xiao Qi Ji! In 2021, our giant panda cub was a little wary during his first encounter with snow. This morning, the 16 m.o. plowed face-first into the fresh powder, rolled around and relished 2022's first #SnowDay. His belly-sliding skills are 10/10! #PandaStory pic.twitter.com/lOihFNTplC

— National Zoo (@NationalZoo) January 3, 2022
---
ICYMI @The74
Weekend Reads: In case you missed them, our top five stories of the week:
For even more COVID policy and education news, subscribe to John Bailey's daily briefing via Substack.
Disclosure: John Bailey is an adviser to the Walton Family Foundation, which provides financial support to The 74.
Support The 74's year-end campaign. Make a tax-exempt donation now.