A Year After Jan. 6 Insurrection, Teachers Wary of Anti-CRT Laws Careful How They Broach Capitol Attack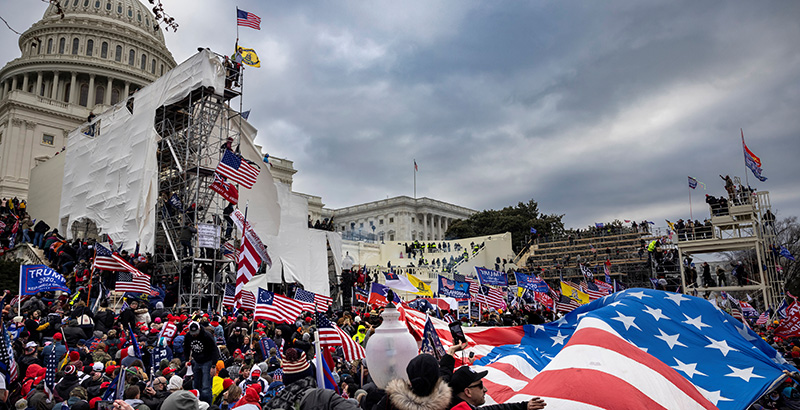 Get stories like these delivered straight to your inbox. Sign up for The 74 Newsletter
Teachers around the country, fearful of new state laws governing how they discuss race and other sensitive topics, are using the Socratic method ­— engaging students in open-ended question-and-answer sessions — to address the Jan. 6 insurrection and the Big Lie that fueled the deadly riot one year ago.
Instead of telling students what happened at the Capitol, educators are asking them to conduct their own investigations using credible news sources and critical thinking to shape their perceptions.
Part of the effort reflects teachers' desire to improve news literacy. And part of it reflects their apprehension about anti-critical race theory legislation passed in several states in 2020 taking aim at the teaching of systemic racism.
While riot organizers said they were protesting an illegitimate election, President Biden and others have called out white supremacy — a topic that could run afoul of anti-CRT laws — as central to the attack.
Teachers, historians, news literacy and civil rights advocates say students must learn the truth about the day's events but that this is a particularly difficult time to address the topic as the nation remains deeply divided on social and political issues. Many conservatives around the country have redirected their outrage around these matters to their local school boards, demanding, in sometimes raucous meetings, greater control of what and how children are taught.
Brian Winkel, an English and journalism teacher in Cedar Falls, Iowa, is still navigating the anti-CRT law in his state, saying the wording "is vague enough to make it scary." If it was meant to have a chilling effect on the teaching of race-related topics, it's working, he said.
"It's brand new and I know some people are questioning things they can talk about, including the Japanese Americans detained in WWII, the treatment of Native Americans and what happened in Tulsa," Winkel said, referring to the 1921 race massacre. "It's very hard to dance around those topics."
He and his students were already discussing the validity of the 2020 election when the insurrection occurred last year: Winkel had them examine arguments on both sides and look closely at their sources.
"When you get right down to it, it was the Big Lie," he said. "I didn't have anyone who didn't see that, as I remember: I think kids were able to see when you built out the evidence that there was nothing to stand on."
This year, he'll pose a slightly different question playing off recent news polls asking students whether the insurrection was peaceful or violent: They'll have to share their opinion based on two credible sources.
Despite brutal assaults on Capitol Police among numerous other acts and threats caught on camera, just 4 in 10 Republicans called the insurrection "very violent" or "extremely violent" according to The Associated Press-NORC Center for Public Affairs Research results released Jan. 4.
Winkel said he is careful not to share his own views on these issues.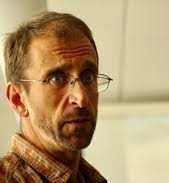 "I try to get kids to be clueless about what side of the political line I'm on by the time they are done with this class," he said.
The teacher said he hasn't avoided controversial issues to stave criticism from parents, but remains concerned and confused about one area.
"Race is a timely topic in this country," he said. "We have had lots and lots of horrible incidents to deconstruct. But when it comes to institutional racism, I am still trying to wrap my mind around what can be said. So, I have played it safe. The last thing we want to do with this class is to indoctrinate."
Peter Adams is senior vice president of education for the News Literacy Project, a Washington D.C.-based nonpartisan national education nonprofit aimed at teaching students to be savvy and active news consumers.
Adams said teachers are in a tough position when it comes to the insurrection: Even mainstream news coverage is considered off-limits in some circles. His organization provides educators with many resources to help them address these issues, but "they are hesitant to bring them into the classroom for fear of sparking controversy and parent backlash if they tackle a rumor that should be a settled matter of fact," including proper COVID-19 precautions and the legitimacy of the 2020 election, he said.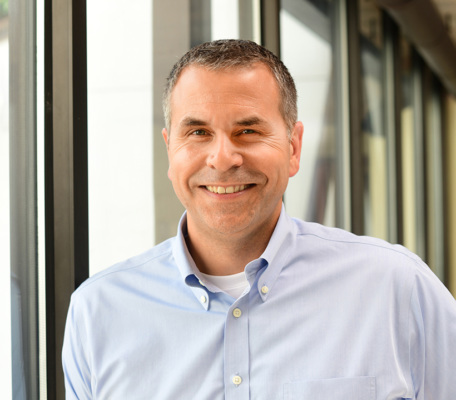 "In general, my advice to educators is to approach the topic of misinformation and falsehoods from the idea that mis- and dis- information is fundamentally exploitative: They play on a given audience's deepest beliefs and values and exploit them for political gain," Adams said. "If you were a supporter of President Trump in 2020, falsehoods about the election are seeking to exploit that and use it against you and not help your politics, causes, beliefs or values — but to weaponize them."
Monita Bell, associate director of the Southern Poverty Law Center's Learning for Justice program, which aims to be a catalyst for racial justice in the South and beyond, said students should know the events of Jan. 6 are not anomalous.
"The progress of our nation is not linear," she said. "In fact, it is often recursive. Jan. 6 is probably the most recent example of the backlash that often comes from progress, and ensuring students understand this not only gives them a better grounding of our history, but also their place in it."
Anton Schulzki, social studies teacher at General William J. Palmer High School in Colorado Springs, Colorado, began a one-year term as president of the National Council for the Social Studies on July 1. He and his class — the school was mostly remote last winter — were studying civil rights-themed music when the insurrection occurred. Schulzki tossed his lesson plan for the day and shared his computer screen with his students as they tried to make sense of what was unfolding.
"We were just shaking our heads, asking, 'What the heck is going on?'" he recalled. "At that point, we didn't know — and we are still finding out."
Schulzki plans to ask his students where they were when those events unfolded a year ago and what they make of them today. While he wishes all teachers could discuss these issues freely, he's well aware of those who plan to bypass the topic for fear they will lose their jobs if they discuss such controversial matters. An experienced educator with a robust track record, he's confident in tackling tough subjects but understands not all teachers feel the same.
"I can do certain things compared to a first-year teacher in a small town …where everybody knows everybody," he said. "It varies across the country."
James Grossman is the executive director of the American Historical Association, an organization founded in 1884 and incorporated by Congress five years later for the promotion of historical studies. He said his group is currently crafting resources for those teachers struggling to teach these topics in anti-CRT states.
Grossman supports what educators say they're already doing, which he described as working from evidence to "help students see how there can be different angles of vision on such issues."
But, he said, that doesn't mean all narratives are equal.
"Part of the purpose of history education is to help students learn to read evidence generated from diverse sources and piece together stories that are consistent with that evidence and answer useful and meaningful questions," he said, adding it's imperative for them to understand what happened Jan. 6.
If teachers don't discuss controversial historical issues, he said, students won't learn all they need to know to be constructive and responsible members of their communities.
"This includes all sorts of communities, including workplaces and families, as well as geographically and politically defined entities," he said. "Why would we want a population of people who don't know our history? Why would we want to hide useful knowledge? If teachers back away from these topics we are at risk of losing the informed citizenry upon which democracy depends."
Get stories like these delivered straight to your inbox. Sign up for The 74 Newsletter