The Kids Are All Right at Home: Texas, North Carolina, Nebraska Seeing Signs of a Pandemic Homeschooling Boom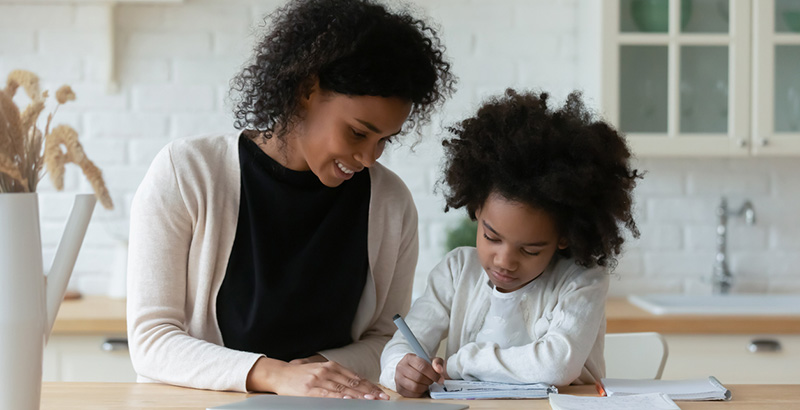 San Antonio is experiencing a homeschool boom, data suggest, fueled by parents frustrated with public school options during the pandemic.
Distressed over remote learning, tired of not knowing when their children would return to school, and, to a lesser degree, fearful of COVID-19 spreading through classrooms, parents are exploring whether homeschooling will work for their families, homeschool representatives said.
"People who are just in a really deep state of crisis are just looking for anything to get them through the day," said Jeremy Newman, Texas Home School Coalition director of public policy.
"They were not putting up with the yo-yo effect that the public schools were giving them," said Jube Dankworth, COO of Texas Home Educators. This has led to a level of interest and exploration of homeschools that "has been just huge," Dankworth said.
Public schools across the country are seeing families unenroll, and increasing homeschooling numbers may offer insight into where those families have gone. With kids at home anyway, families in every state are opting to skip the Zoom classes and go all in on homeschooling. Nebraska has reported a 56 percent increase in families officially registering to homeschool. North Carolina's numbers tripled over last year.
Interest in homeschool curriculum began popping up around the nation over the summer, as state education agencies began predicting that online learning would continue into the fall semester. Robert Bortins, CEO of Classical Conversations, a popular Christian homeschool curriculum used by families across the country, saw inquiries jump from around 300 per week to 1,300 in the three days from July 6-8. Usually, Bortins said, his sales team hears from families methodically researching options. Now, he said, it has been hearing from families saying, "Help me!"
The Texas Home School Coalition heard this panic as soon as schools shuttered in the spring, Newman said. It launched a crisis homeschooling support website with six weeks of curriculum aligned to what students would have been doing in public schools.
Unlike other states, Texas does not require homeschool families to register with the Texas Education Agency, so organizations that support homeschooling have to go off of other metrics.
In the 24 hours after the Texas Education Agency announced reopening plans in July, which originally required parents to choose entirely virtual or in-person learning, the Texas Home School Coalition saw a 1,500 percent increase in families filling out an online public school withdrawal form.
Since then the coalition has seen double and triple the call volume it usually has in the lead-up to school, said Newman.
In prior years, Newman said, Texas has steadily seen about a 6.5 percent increase in families withdrawing from public school to homeschool. This year he expects San Antonio to see a huge spike along with the rest of the state.
In San Antonio, Family Educators Alliance of South Texas saw its "new to homeschool" information requests go from about 20 per month to more than 200 in August as most local schools decided to start the year online only, said Rose Faubush, one of two new staff members FEAST hired to handle the influx of new families needing support.
The organization has also started offering its homeschooling orientations and support in Spanish, she said, as the number of Spanish-speaking families has increased.
FEAST, despite being one of the largest and most established homeschool organizations in the city, has a tiny office staff of either four or five people, depending on how you count, Faubush explained. Record keeping has always been manageable with the most basic of techniques.
"We keep track [of inquiries] on a piece of paper with tally marks on it," she said, adding that in August, "we ran out of room."
Families typically seek membership in groups like FEAST because of sports, social events and advanced courses offered through their programs, Faubush said. Right now, many families are in a panic and need help figuring out how to homeschool.
Newman pointed out that individual families find themselves homeschooling because of crises all the time. It could be a struggling student, a mental health crisis or a sudden move. "You don't have to come into this with a five-year plan."
Some families he's heard from are using the opportunity to explore other educational philosophies such as classical or nature-based learning.
Even in non-pandemic times, many new homeschool families want a curriculum aligned with public schools, either because they plan to re-enroll or because it's all they know, Dankworth said.
They often "hit a brick wall" with traditional curricula, she said, and end up exploring the other options available to homeschoolers. They discover that their child needs something different, and they find success with curricula not available in public schools. She predicts that many pandemic homeschoolers will do the same and continue with homeschooling.
Dankworth said she is hearing stories from pandemic homeschoolers who are seeing benefits.
"With their child at home, even doing online stuff, their children bloomed," Dankworth said. "They relaxed."
Even if the massive numbers of pandemic homeschoolers don't stick with it, Newman said, the effects could still be significant.
Overall, homeschoolers make up only about 3 to 5 percent of Texas school children, according to THSC's estimates. That's about 300,000 students out of the state's 6 million children under 18. Curriculum, support groups and co-ops base their business around those numbers, and public schools base their funding projections on their enrollment numbers, often with very little margin.
"You don't need 50 percent of the population to really shake up the market," Newman said. "You need a few percent."
Get stories like these delivered straight to your inbox. Sign up for The 74 Newsletter