The Best of November — Our 10 Most Popular Articles (and Videos) of the Month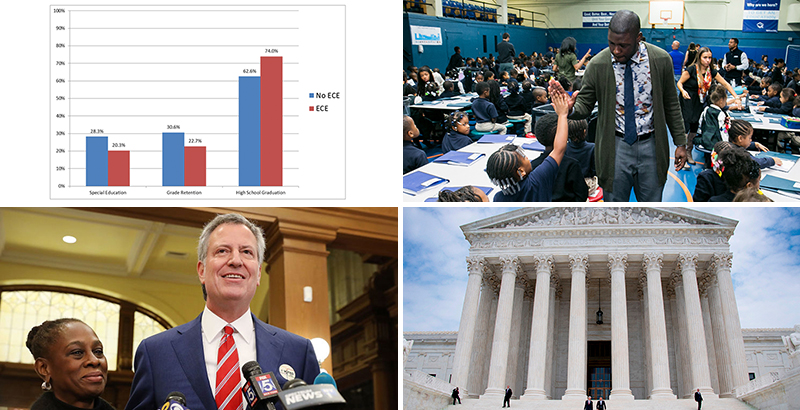 We've rounded up our 10 most popular and buzzed-about stories (and videos) of the month. Get these monthly 74 highlights, as well as our weekly picks for the day's top education articles at other outlets, delivered right to your inbox — sign up for The 74 Newsletter.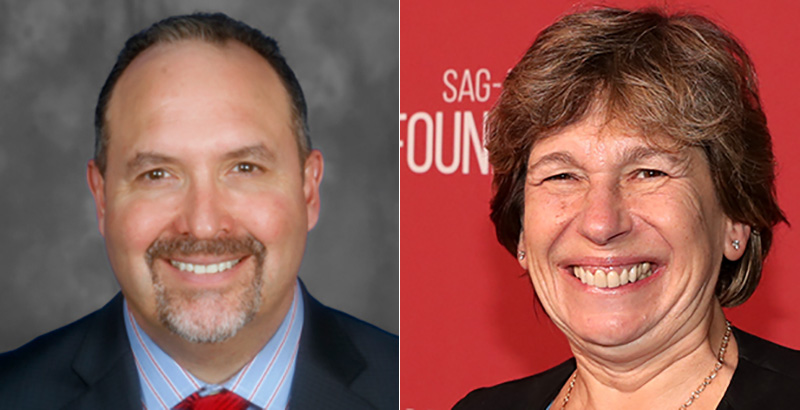 1 – Texas AFT Email Reveals 'Dirty Tricks' Campaign to Sabotage District/Charter Partnership, Oust Superintendent
A 74 INVESTIGATION: Over the past eight years, the El Paso Independent School District has clawed its way back from an academic cheating scandal, the arrest and imprisonment of a superintendent, and a state takeover. A new, unconventional superintendent was tapped to turn around the 60,000-student district, and at the start of the current school year, Juan Cabrera announced he was considering partnering with charter school networks to open new programs within the district.
That announcement has touched off an ugly skirmish — and in an email obtained by The 74, El Paso Federation of Teachers president Ross Moore asked the state and national American Federation of Teachers organizations to "begin interfering with" the superintendent's relationship with the universities training El Paso's most in-demand teachers, to cause problems in the bond market for the nonprofit IDEA Public Schools charter network, and to "turn members and other EPISD employees against Cabrera." Read Beth Hawkins's full investigation.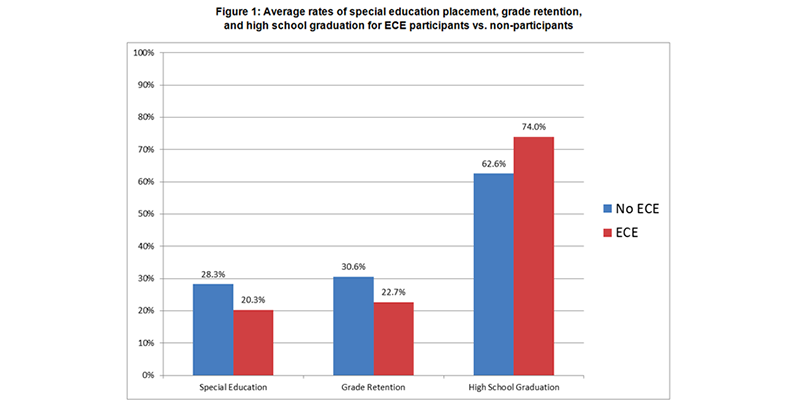 2 – Early Education Is a Game Changer: New Report Shows That Reaching Infants and Toddlers Reduces Special Education Placement, Leads to Soaring Graduation Rates
EARLY EDUCATION: A new report, a meta-analysis of nearly two dozen experimental studies conducted between 1960 and 2016, suggests that greater public investment in preschool programs could save billions of dollars in later educational costs and lost wages. Access to high-quality early education reduces students' chances of being held back or placed in special education by 8 percent and increases their prospects of graduating high school by 11 percent, according to a brief published by the American Educational Research Association. The report suggests greater public investment in preschool programs could save billions of dollars in later educational costs and lost wages.
3 – Watch — 74 Student Profile: Troy Simon's Incredible Journey From New Orleans to Yale
VIDEO PROFILE: Troy Simon was a grade school student in New Orleans when the levees broke during Hurricane Katrina. He fled a life on the margins to a temporary school in Houston, where, in fifth grade, he learned to read for the first time. When he finally returned to school in the newly formed New Orleans Recovery School District, he confronted some difficult choices. "When I saw myself going the wrong way, and I saw my friend dying," Troy says, "I realized that I was gonna die, and I had to make a decision."
Troy focused on his studies with support from the nonprofit College Track New Orleans and eventually matriculated into the first graduating class at Sci Academy, a public charter high school that emphasized college readiness. He went on to graduate with honors from Bard College — and is currently a graduate student at Yale Divinity School, where he plans to gain skills that he can bring back to his community and help others. In a new profile by The 74 video director James Fields, hear Troy's inspiring story, told in his own words, about beating the odds — and the power of a 21st century education to change lives.
And, explore The 74's full video archive here.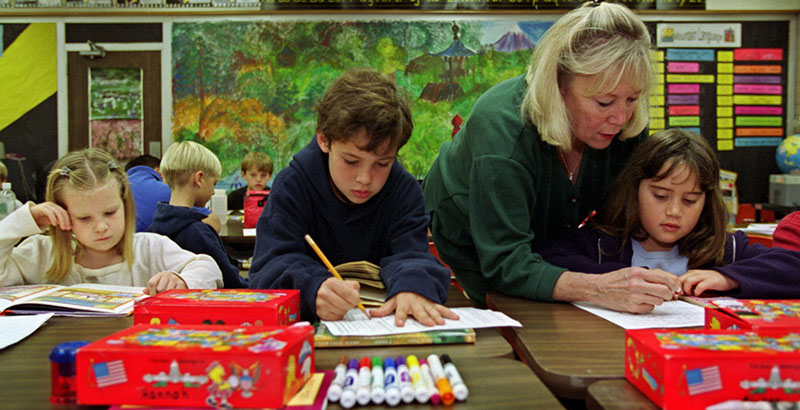 4 – There's Lots of Social-Emotional Support for Students, but Not for Teachers. Here Are Some Programs Looking to Change That
SOCIAL-EMOTIONAL LEARNING: Although social-emotional learning programs for students are growing across schools, few programs exist to support those same skills in teachers — and there's very little research on the ones that do. But though this research field is new, several studies have found positive benefits from mindfulness training for educators. A look at some of those programs and how they are transforming classroom environments.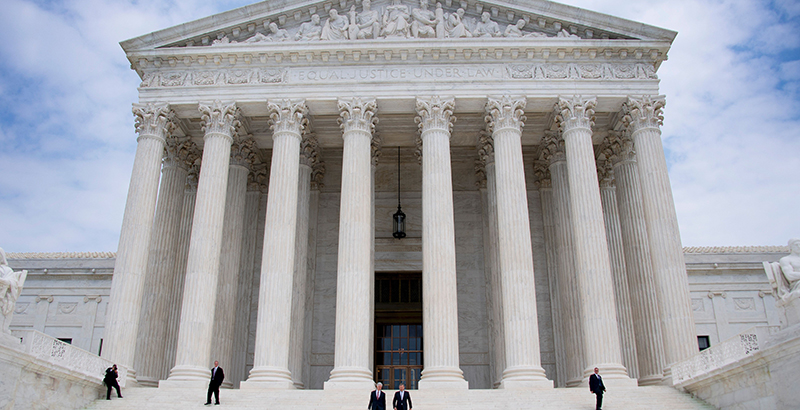 5 – Janus v. AFSCME: 5 Things to Know About the Latest Union Dues Case Headed to the High Court
SUPREME COURT: Janus v. AFSCME is the next big education case coming before the Supreme Court, with profound implications for public-sector unions. Carolyn Phenicie breaks down five things you should know about the Janus case, which asks whether public employees must pay dues even if they disagree with their union's position, and how it could lead to sweeping changes to agency fees.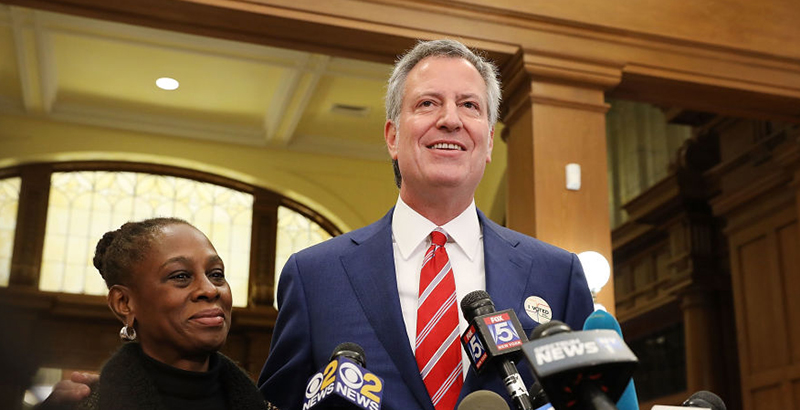 6 – The Would-Be Education Mayor: 4 Ways Bill de Blasio Can Elevate New York City's Schools During His Second Term
NEW YORK CITY: A day after his re-election, New York City Mayor Bill de Blasio said improving public education will be "the issue I put my greatest passion and energy into." Critics of de Blasio's first-term achievements may be dubious, but the opportunity, at least, won't come again: The mayor has little to lose, lots of capital, and a desire to be remembered alongside his idol, the great Fiorello La Guardia. That doesn't mean he will be, but David Cantor is hoping he tries. In this open letter, he offers the Democrat a few proposals that would both make a big difference and, even on the contested turf of the New York City school system, are do-able, or at least startable.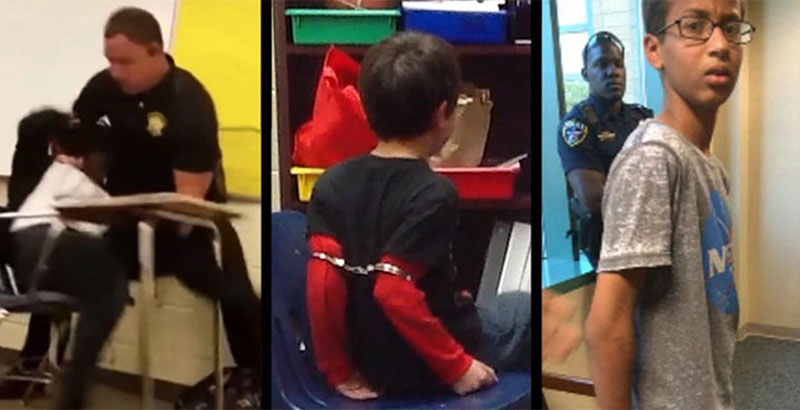 7 – Is DeVos Near Ending School Discipline Reform After Talks on Race, Safety?
SCHOOL DISCIPLINE: After decades of research pointing to racial disparities in the way schools suspend and expel kids, the Obama administration issued a warning to education leaders across the country: Eliminate discriminatory policies or face the consequences. That letter was part of a larger push to reduce suspensions, which civil rights groups argue hinder academic achievement and funnel students into the juvenile justice system. Critics, on the other hand, contend the guidance forced districts to adopt "racial quotas" and caused chaos in schools across the country, endangering some of the very students the guidance was intended to protect.
Now with President Donald Trump and Education Secretary Betsy DeVos at the helm of federal policymaking, the guidance document's biggest critics are fighting for a big change. The 74's Mark Keierleber took a long look back at the research on racial disparities in school discipline, investigated the platforms of recent Education Department hires and appointees, and interviewed key advocates on both sides of the debate as federal officials weigh changes to one of the Obama administration's signature education legacies.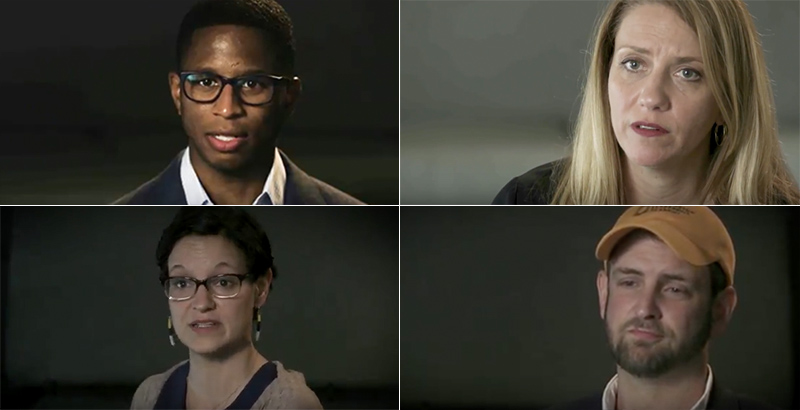 8 – Video Exclusive: 4 School Founders, 4 Inspiring True Stories — How Summit Public Schools, Gestalt Community Schools, and Democracy Prep Came to Be
THE FOUNDERS: In the months since the 74 launched The Founders: Inside the Revolution to Invent (and Reinvent) America's Best Charter Schools, Richard Whitmire's revealing history of America's high-performing charter networks, we've asked our readers to nominate other pioneers for inclusion in the collection of school leaders who are inspiring parents, educators and students across the country. Here are our first four additions to that archive: Diane Tavenner of Summit Public Schools, Derwin Sisnett of Gestalt Community Schools, and Seth Andrew & Katie Duffy of Democracy Prep Public Schools.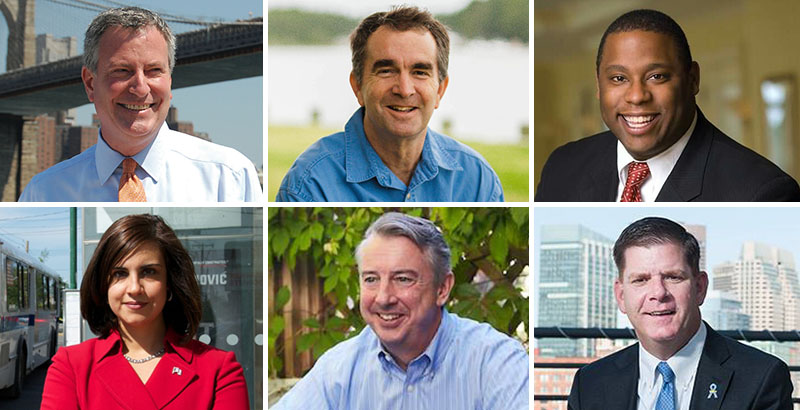 9 – The 8 Important Education Races That Defined Election Day 2017
DECISION 2017: It wasn't not quite the banner year 2016 was, but voters in seven states headed to the polls for education-connected races. Among the highest-profile were governor's contests in New Jersey and Virginia, and two school board races in Colorado. Carolyn Phenicie had the details from those races, plus details on some other interesting contests in a number of locales, including Seattle, Boston, Cleveland, and New York City.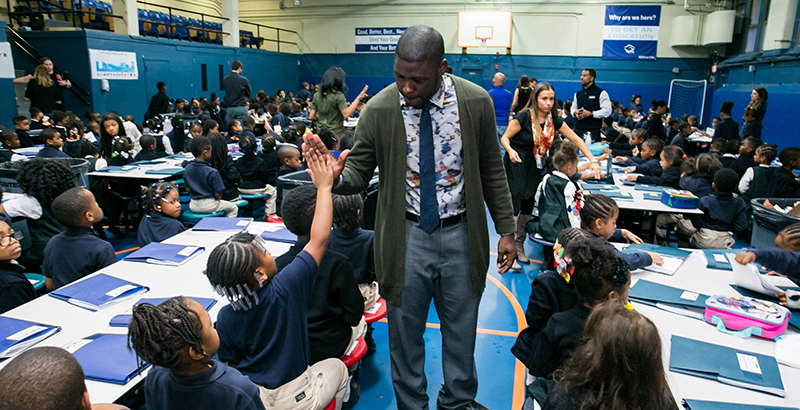 10 – Whitmire: Finding Brave New World of District/Charter Collaboration in Rebirth of Newark Elementary School
DISTRICT-CHARTER COLLABORATION: Uncommon Schools charter network took over Newark's long-failing Alexander Street school in 2014 and quickly realized its fourth-graders were reading at a first-grade level. They brought in master teachers from other Uncommon schools and began an intensive, months-long push to teach phonics — and just a year later, their students scored close to the state average in reading for affluent districts in New Jersey and exceeded them in math. The following year, the school, now known as the North Star Academy Alexander Street, outscored the affluent districts in both reading and math, and soon, Uncommon was sharing its curriculum and training Newark teachers. That collaboration just helped nearly double the percentage of formerly struggling second-graders who are now reading at grade level — and quadrupled the percentage reading at the highest level.
Get stories like these delivered straight to your inbox. Sign up for The 74 Newsletter