Video Exclusive: 4 School Founders, 4 Inspiring True Stories — How Summit Public Schools, Gestalt Community Schools, and Democracy Prep Came to Be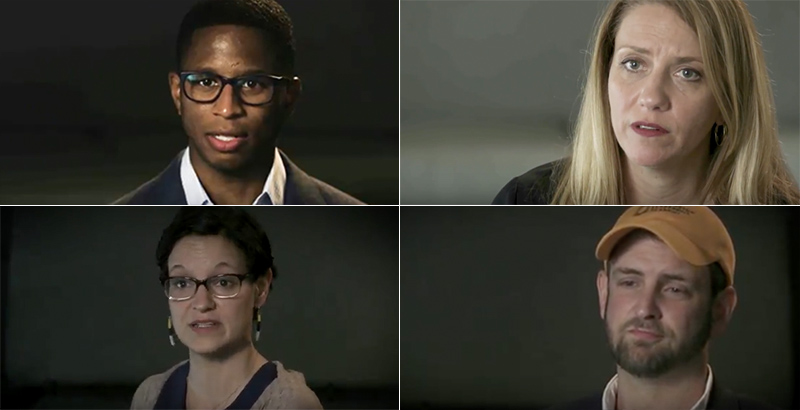 These videos are part of our ongoing coverage of America's high-performing charter school networks and our growing archive of video histories of top network founders. Read more profiles, see more video oral histories, and download Richard Whitmire's book The Founders at TheFounders.The74Million.org.
When The 74 originally published The Founders: Inside the Revolution to Invent (and Reinvent) America's Best Charter Schools, Richard Whitmire's acclaimed history of the high-performing charter schools movement, we also launched an online oral history featuring in-depth interviews with more than two dozen educators, school leaders, entrepreneurs, and philanthropists. (You can see all their stories right here.)
Across 2016, our journey took us coast to coast, as we captured the stories of pioneers who came together to nurture the charter networks that would reinvent American education. It's a living history, an evolving portrait of America's public charter schools.
In the months since The Founders launched, we've asked you to nominate other founders to join the collection — school leaders who are inspiring parents, educators, and students across the country. Today we're thrilled to launch three new chapters in that archive; we'll also be sharing more stories over the next few weeks.
Diane Tavenner, Summit Public Schools
Diane Tavenner was working as a district administrator in a traditional public school when she was approached by a group of parents to lead a new charter school they were interested in opening. So began Summit Public Schools, which now serves more than 3,000 students, and which has become known for its unwavering commitment to ensuring that every single child in its schools feels she owns and drives her own learning. Listen to Diane's "Founders" story.
Derwin Sisnett, Gestalt Community Schools
Derwin Sisnett co-founded Gestalt Community Schools, but he always believed that thriving schools needed to exist in thriving communities. A serial "founder," Sisnett built on his work launching high-performing public charter schools in Memphis to start the nonprofit Maslow Development Inc., which has worked to develop the communities around Gestalt schools in Tennessee and beyond. In his "Founders" oral history, Sisnett recounts his personal journey to becoming a founder and what scaling change means to him.
Seth Andrew and Katie Duffy, Democracy Prep Public Schools
Seth Andrew and Katie Duffy are the dynamic duo behind Democracy Prep Public Schools, which educates more than 5,000 students in 19 schools. Seth, the founder, recruited Katie, the current CEO, to join the school's founding team — and the rest is education history. For these two, it's not just about changing kids lives, it's about — as their school motto asserts — changing the world. Hear their story.
The Founders is available free for download here and for Kindle here. To hear the stories of a generation of charter school champions, including Mike Feinberg, Joel Klein, and Dacia Toll, visit the Founders Oral History.
Get stories like these delivered straight to your inbox. Sign up for The 74 Newsletter