The 74, Roland Martin and Partners Look to Denver as the Sixth Stop in Their National Town Hall Education Series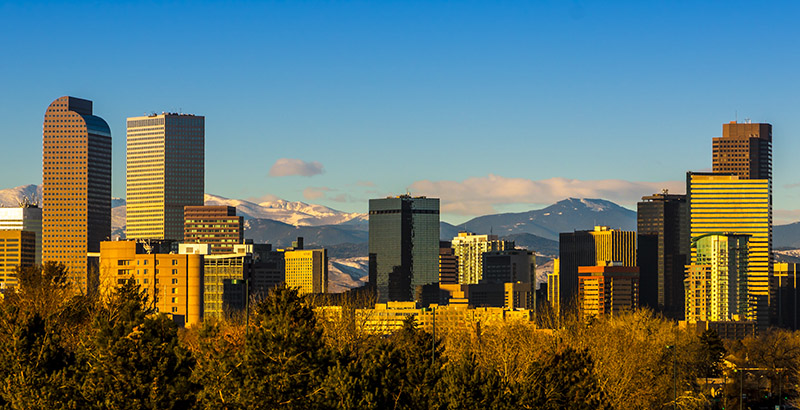 Corrected Oct. 9
The 74 and prominent African-American journalist Roland Martin are heading to the Mile High City on Oct. 11 for their sixth stop on a 10-city tour launched to engage black families on issues of educational equity, student achievement and parent involvement.
The town hall takes place less than a month before Denver Public Schools — the largest Colorado school district — will hold its school board elections. For over a decade, DPS has been lauded in some circles for its bold reform tactics under the control of reform-friendly board members. Throughout this time, the seven-member board voted to open charter schools, close struggling district schools and implement a merit-based pay system for teachers that was a central point of dispute in this year's teacher strike.
As a result of some of those measures, the district showed academic gains for its roughly 93,000 students, most of whom are black and Latino. However, critics contend that these strides have come at a cost. Recent findings from the nonprofit research and advocacy group A+ Colorado show that while all student groups have seen academic progress, those improvements have not necessarily been equitable, leading to widening achievement gaps, particularly among black and Latino students. There has also been opposition from teachers and community activists who have formed a "Flip the Board" campaign to move away from the board's past practices. Now, Denver voters will determine which approach the new board will embrace, deciding among nine candidates vying for three seats in the Nov. 5 election.
In an effort to address the achievement disparities, DPS unanimously passed the Black Excellence Resolution earlier this year in hopes of better serving black students, who make up 13 percent of total enrollment. Spearheaded by DPS school board member Jennifer Bacon, the resolution requires all district schools starting in the 2019-20 school year to prioritize and strategically target black student academic achievement, train all staff on implicit bias and culturally responsive education and perform an audit to help determine strengths and challenges as related to advancing equity.
The "Is School Choice the Black Choice?" town hall launched in Indianapolis in December 2018 and will take place in cities across the country through 2020. Attracting a gathering of more than 200 people, the series recently made a stop at the Congressional Black Caucus Annual Legislative Conference in Washington, D.C., where Martin led an at-times pointed conversation with local and national education leaders about charter schools and the state of the Democratic presidential primary race, whose contenders had met the night before in their third debate.
The Denver town hall event moderated by Martin will also feature speakers involved in education and equity at the local and state levels. In addition to Bacon, the DPS board member, panelists include Wisdom Amouzou, co-founder and executive director of Empower Community High School in Aurora, Colorado; Hasira "Soul" Ashemu, executive director of Breaking Our Chains, a social-justice organization; Democratic state Rep. James Coleman of Denver; Papa Dia, founder and executive director of the African Leadership Group in Aurora; and Deborah Hendrix, executive director of Parents Challenge, a Colorado-based school choice advocacy group.
Families and community members will also have the opportunity to network with local and national education, faith and civic groups and stay engaged in education advocacy efforts. The event is free of charge.
Launched in 2015, The 74 is a nonprofit digital news site covering education in America. The site's reporting puts an emphasis on educational approaches and innovative models that are effective at closing achievement gaps between low-income students of color and their white, more well-off peers.
Local Denver partners for the town hall include civic, family engagement, choice and school improvement groups, such as 100 Black Men of Denver, African Leadership Group, Colorado Charter School Institute, Colorado League of Charter Schools, DSST Public Schools, Faith Bridge, the Potter's House of Denver, Rocky Mountain Prep and the Urban League Young Professionals of Metro Denver.
National partners include the American Federation for Children, EdChoice, ExcelinEd, J. Hood & Associates, National Alliance for Public Charter Schools, Progressive Policy Institute, UNCF, and the Walton Family Foundation.
The town hall begins at 6 p.m. at the Potter's House of Denver, 9495 East Florida Ave. There will also be a partner fair 30 minutes before and after the town hall. To register, visit this link.
Correction: The Denver Board of Education has seven members. An earlier version of this story incorrectly reported the board's size.
Disclosure: The Walton Family Foundation provides financial support to The 74.
Support The 74's year-end campaign. Make a tax-exempt donation now.