The $1.1 Billion Math Solution? Gates Foundation Makes Math Its Top K-12 Priority
The Foundation's education team invests in teacher prep, research, curricula for next decade amid widespread math score drops, teacher shortages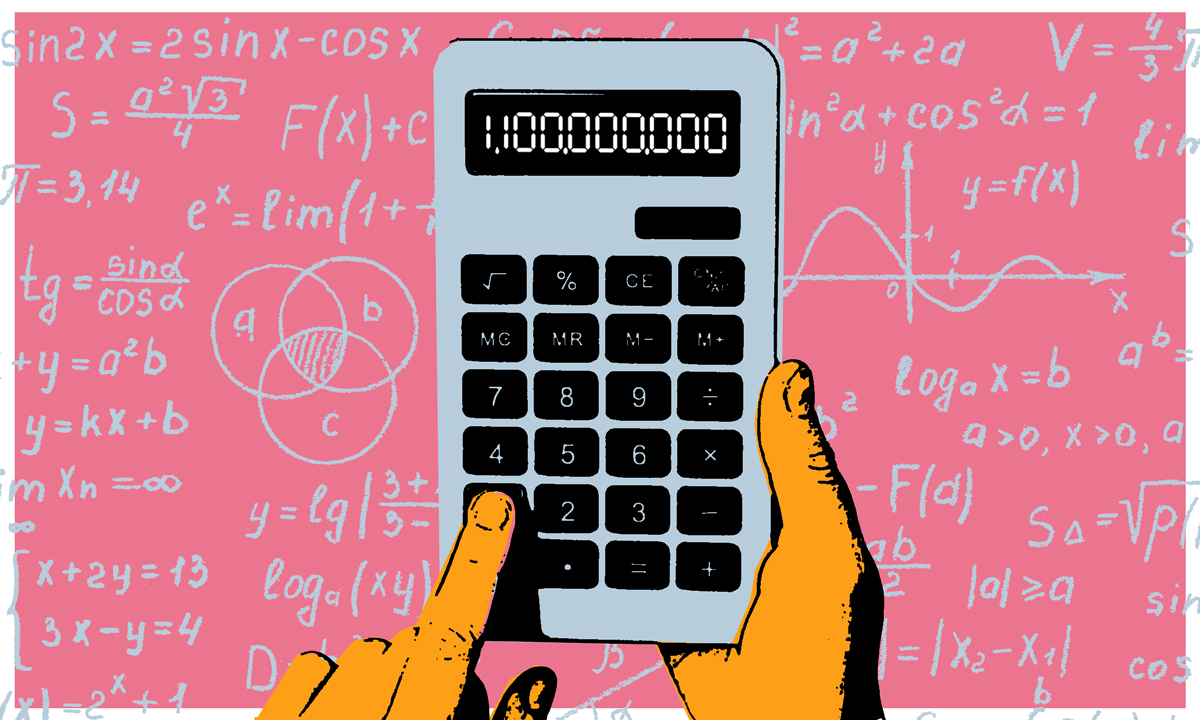 Support The 74's year-end campaign. Make a tax-exempt donation now.
As the nation witnesses unprecedented declines in academic achievement, one of the largest education philanthropies has announced it will fund $1.1 billion in K-12 math initiatives over the next four years.
The Bill & Melinda Gates Foundation's investment marks the beginning of a decade-long strategy to prioritize math gains, particularly for Black, Latino and low-income students, making the subject its primary K-12 investment for the next decade.
The Foundation's work in math is not new, but making it their top priority signals a major shift: from roughly 40% of its K-12 budget to 100% through 2026.
"Math helps students make sense of the world. It gives them critical thinking and problem solving skills they can use later as adults," said Bob Hughes, director of the Gates Foundation's K-12 program on a press call earlier this week.
"And even before the pandemic, too many students did not have equitable access to qualified math teachers, advanced coursework, high quality curriculum, tutoring or other resources necessary to master, enjoy and succeed at math."
New programming will likely roll out next year, targeted in states with high numbers of Black, Latino and low-income students who disproportionately struggle with math: California, Florida, New York, and Texas.
Nationwide, the latest math scores from suggest the pandemic eliminated two decades of growth and exacerbated gaps along racial lines.
Such a setback will have long-term impacts on students' economic and social mobility. Research has long-affirmed students who pass Algebra 1 by 9th grade, for instance, are twice as likely to graduate high school and eventually earn higher wages.
In efforts to flip the bleak script, the Foundation's strategy includes focusing on elementary and middle schools and funding teacher preparation; research, along with culturally, socially relevant curricula and materials. In feedback sessions, parents told the Foundation their children want to know why math matters in their lives. To make the connection, Gates will prioritize applied statistics and data science-related math pathways in high school, courses that help students make sense of political polls and health risk assessment amid the pandemic.
To address historically persistent shortages of math teachers, the Foundation is backing alternative models to build up pipelines. Districts that Gates already partners with in western Texas are building residency programs — modeled after medical residencies, providing in-house preparation — for community members and staff to become licensed without the financial barriers of traditional programs. In Baltimore, lead and early career teachers are paired up to support Algebra learning.
"We're spreading the expertise, but also giving other teachers who might not be at that level the opportunity to come alongside and support in real time," said Sonja Santileses, CEO of Baltimore City Schools. "…There are ways of inducting folks into mathematics teaching as well as looking at teaching not as just one teacher in front of the classroom anymore, which we've been talking about for years."
Gates officials also anticipate efforts, like improving assessments or professional development, will benefit other subject areas.
"Improving math isn't a pipe dream. We can create classrooms and instruction where everyone is good at math. So today is the beginning — much remains to be done," Hughes said, adding more funding may be on the horizon, to be determined with the next budgeting cycle in 2026.
For now, financial resources will be shifted away from English language arts — historically about 20% of the K-12 budget — to fund more math initiatives, though the Foundation is working with other philanthropies to ensure funding in the humanities remains.
"We don't want the entire field to follow us to math," Hughes said. "We're really hoping to go deep to understand what does the professional development need to look like around something as concrete as fractions … understand the barriers that young people or teachers face in enacting instructional visions and then use that to inform the entire field."
The $1.1 billion for math, while comparable to recent funding for teacher effectiveness, is four times the amount dedicated to the Foundation's controversial Common Core investment. Hughes said the experience reaffirmed the reality that every district has different assets and priorities to consider when adopting new curricula — it can't be prescribed as a one-size-fits-all.
"We're instead saying, we're going to try to improve materials," said Hughes, "give you greater insight into what's effective for different types of students and populations, and work to ensure that you have those tools."
Disclosure: The Bill & Melinda Gates Foundation provides financial support to The 74.
Support The 74's year-end campaign. Make a tax-exempt donation now.