Supreme Court Throws Out Maine's Ban on Religious Schools Receiving Public Funds
A 6-3 conservative majority further opened the window to religious institutions receiving direct aid from states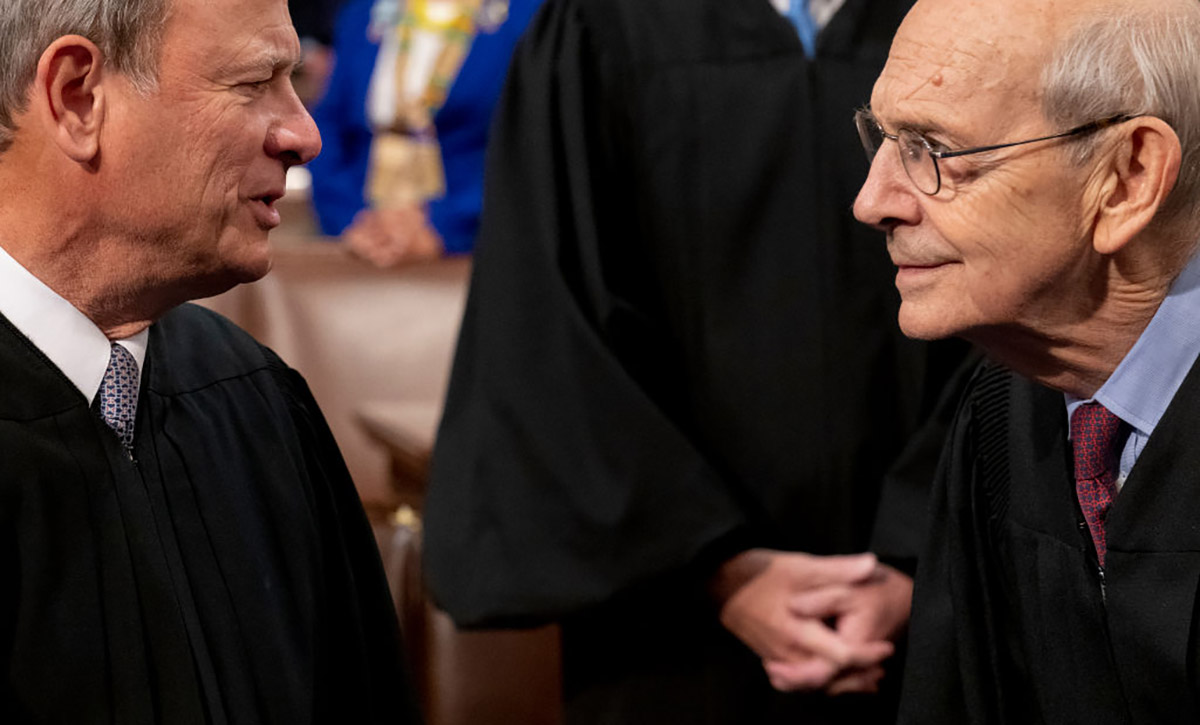 No paywall. No pop-up ads.
In a decision that will allow private schools greater access to public funds, the Supreme Court ruled Tuesday that Maine cannot bar parochial academies from participating in a school choice program. The judgment continues the court's gradual loosening of restrictions on religious institutions receiving direct assistance from the state over the past few years. 
The court's conservative majority handed down a 6-3 ruling in favor of the plaintiffs, a group of parents who argued that their preferred schools were unconstitutionally excluded from Maine's state tuition initiative. The case, Carson v. Makin, focused on the question of whether such programs — which pay for children to attend private schools in cases where their own rural communities don't have public high schools — can mandate that only "nonsectarian schools" be included.
Attorneys debated the ruling's scope, with some asserting that it could pave the way for publicly funded charter schools with openly religious orientations.
Writing for the majority, Chief Justice John Roberts argued that explicitly prohibiting families from using public dollars to pay for tuition at religious schools amounted to a violation of the First Amendment's free exercise clause, which upholds the liberty of citizens to practice their religion as they see fit.
"The State pays tuition for certain students at private schools — so long as the schools are not religious. That is discrimination against religion," Roberts wrote. "A State's antiestablishment interest does not justify enactments that exclude some members of the community from an otherwise generally available public benefit because of their religious exercise."
In this, Roberts echoed his own 2020 ruling in Espinoza v. Montana Department of Revenue. That case similarly concerned a state tax-credit scholarship that sought to prevent recipients from choosing parochial schools. Many legal scholars believed the 5-4 decision called into serious question the applicability of "no-aid provisions" in state constitutions (sometimes referred to as Blaine amendments), which forbid state funds from supporting churches or other religious institutions.
The plaintiffs in Carson, who wished to send their children to Christian schools in Bangor and Waterville, were represented by lawyers from the Institute for Justice, a prominent libertarian law firm. Lead attorney Michael Bindas said that the ruling was somewhat limited because in most states, voucher or other private school choice programs already permit the participation of religious schools.
But it could still impact the future adoption of such programs in state legislatures, Bindas argued. Often, detractors argue that the provision of public funds to religious institutions is simply unconstitutional. Carson "takes that argument off the table completely," he said.
"It makes absolutely clear that a state can have a school choice program, and if it does, it has to remain neutral between religion and non-religion. It cannot exclude a parent's choice of school simply because it is religious or teaches religion. Therefore this argument that religion must be excluded — or that a program is somehow impermissible because it includes religion — is just a non-issue now.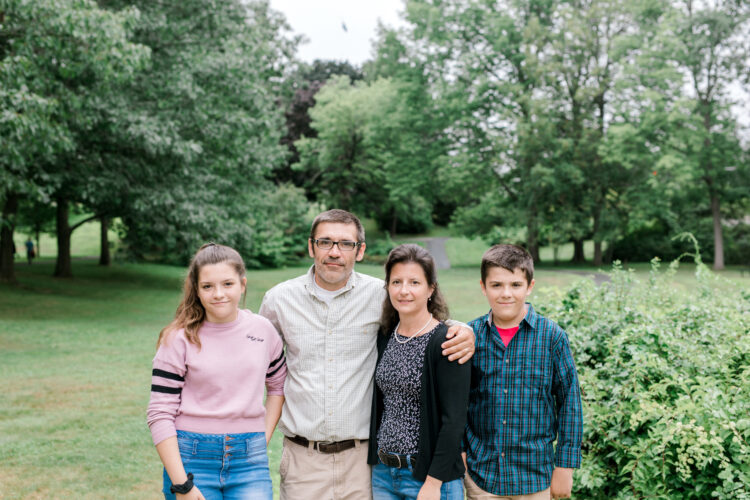 John Taylor, a law professor at the West Virginia University College of Law, said the decision further weakened the existing precedent set in the 2004 Locke v. Davey case, in which a majority argued that the state of Washington could prevent beneficiaries of a publicly funded college scholarship from studying to become pastors. Given both Espinoza and Tuesday's decision, Taylor said, the scope of that litigation is now considerably narrowed.
"After today's opinion, Locke is just a case saying states may refuse to fund the training of ministers," he wrote in an email. "Aside from the narrow factual context of Locke, the law now leaves no room for states that wish to require a greater degree of separation between church and state than the Federal Constitution requires."
But a further controversy will outlast the debate over voucher and tax-credit programs. Liberal Justice Stephen Breyer, in a dissent, posed a question that also hung over earlier decisions: If states can no longer discriminate against private religious academies when disbursing aid, could public schools — most notably charter schools — also decide to adopt religious missions?
"What happens once 'may' becomes 'must'?" Breyer asked. "Does that transformation mean that a school district that pays for public schools must pay equivalent funds to parents who wish to send their children to religious schools? Does it mean that school districts that give vouchers for use at charter schools must pay equivalent funds to parents who wish to give their children a religious education?"
Bindas called that possibility an "unwarranted concern."
"Public schools, including charter schools, are public; the government not only can, but must ensure that public schools are non-religious," he observed. "The issue arises when the government has a program that includes private options, and it's at that point that government cannot single out and exclude religious private options."
But Derek Black, a professor at the University of South Carolina Law School and frequent critic of education reform, wrote in an email that states might have to dismantle their entire apparatus of school choice programs in order to prevent them from being exploited by religious operators.
"This case throws fuel on the fire of those arguing that states must allow churches to operate public charter schools and teach religion as truth inside of them," Black argued. "If that comes to fruition, states will have lost all control over the education they try to ensure for children, even in charter schools that call themselves public. That possibility is so radical — and radically at odds with public interests — that the only responsible choice for states is to entirely shut down their charter and voucher school programs, lest the state be forced to fund education that does not align with state values and curriculum."
Get stories like these delivered straight to your inbox. Sign up for The 74 Newsletter