Study: San Antonio Charter Schools Lifted Student Achievement Prior to Pandemic
CREDO found progress across demographics — in some cases, by as much as half a typical school year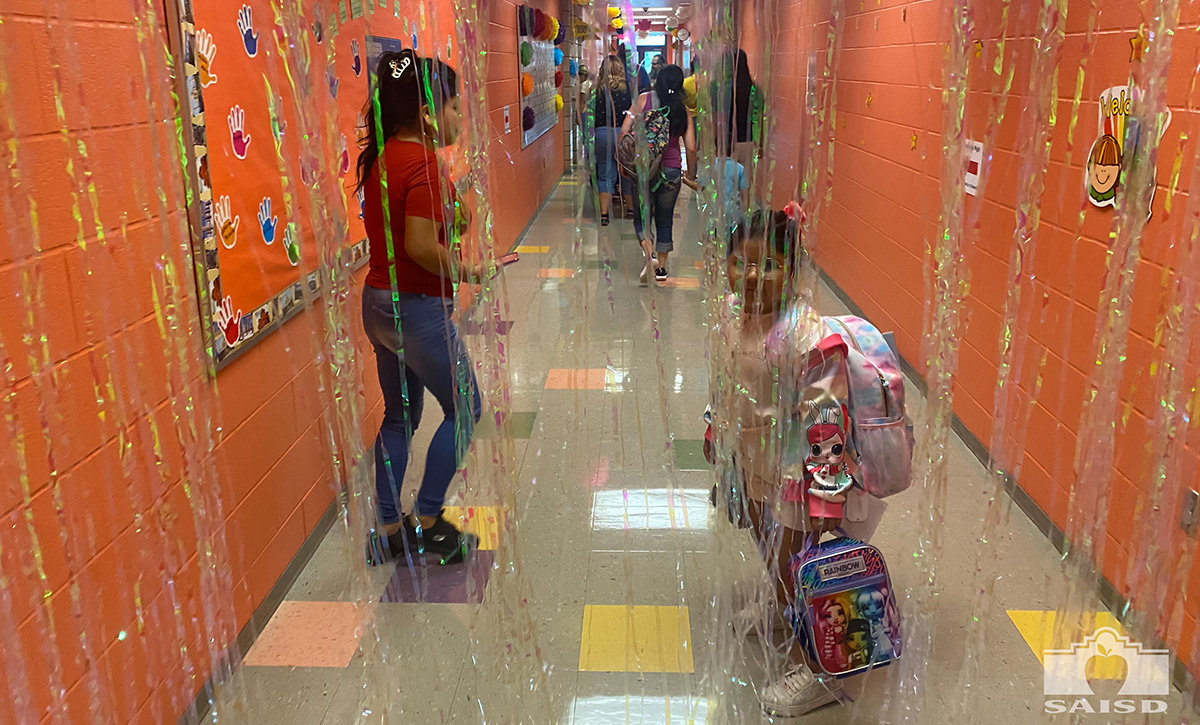 Support The 74's year-end campaign. Make a tax-exempt donation now.
New findings on San Antonio public schools reveal that students in charter schools are in many cases outpacing their peers, both statewide and within the city — in a few cases, by as much as half of an entire school year.
The new study by Stanford University's Center for Research on Education Outcomes, focuses on pre-pandemic performance, looking at the 2017-18 and 2018-19 school years.
Compared to an average student in the state, students in San Antonio overall showed weaker learning gains in reading, but similar gains in math during that time.
The study found that in 2017-18, charter school students received the equivalent of 10 more days of instruction in reading, but five fewer days of instruction in math, compared to their peers elsewhere in Texas.
The following year, however, charter school students outshone others, getting the equivalent of 51 more days of instruction in reading and 46 in math, compared to peers statewide.
"Charter performance seems to show (an) increasing upward trend" over the two years of the study, said researcher Won Lee. He noted that, as far back as 2014, data shows consistent growth for San Antonio charter schools, in both reading and math. "So that's encouraging, I think."
Brian Whitley, spokesman for the Texas Charter Schools Association, attributed a portion of the performance boost to the diversity of educational opportunities offered by San Antonio charters, such as schools focused on STEM, classical education and rich liberal arts curricula. He also attributed some of the performance gains to charters' longevity in the state, where the first charter law went into effect in 1995.
As a result, he said, "charter schools get increasingly good at zeroing in on what different kinds of students need, and refining their curriculum, refining their instructional methods."
The district did not respond to several requests for comment on the new findings, but Nora J. Walsh, who leads the George W. Brackenridge Foundation, welcomed them: "As a foundation committed to supporting charter schools throughout San Antonio," she wrote in an email, "we were thrilled to see that the data in this study supports what we knew to be true, that charter schools offer a valuable option for students and their families looking for an education beyond the one designated by their zip code."
A nationwide look at school performance
The new study is part of an ongoing CREDO series examining school performance in 11 cities, first published in 2019. Since then, CREDO has taken on examinations of achievement in another five cities.
Lee said it's difficult to generalize overall charter performance from the San Antonio findings, due to heterogeneity of schools and students, among other issues, across the 11 cities. But he noted that CREDO is working on a National Charter School Study that covers 25 states and may be able to zero in on the overall effect of charter schools on achievement when it's published early next year.
As in several other cities, CREDO researchers in San Antonio examined achievement in so-called Innovation Schools, district-managed public schools with strategic plans that allow waivers to specific district policies, state statutes, and collective bargaining agreements. These schools were introduced in the city in the 2018-19 school year, so researchers had no data for them from 2017-18.
Lee likened these schools to open-enrollment charter schools that are also accessible to students outside of the district. Priority admission, however, is given to students within district boundaries.
The data suggest that the sector has shown a few growing pains: Students in San Antonio Innovation Schools in 2018-19 showed weaker growth in reading than the state average, but similar growth in math.
The researchers found that Innovation Schools students receiving the equivalent of six fewer days of instruction in reading and 13 fewer days in math, compared to peers statewide.
Progress across demographic groups
Whitley, of the charter schools association, said San Antonio has seen heavy growth in the charter sector over the past few years. In the last school year, he said, the city's metro area, which comprises several districts, boasted about 48,800 students, or just under 11 percent, enrolled in charters.
Between the 2018-19 and the 2021-22 school years, Whitley said, charter enrollment rose by about 11,000 students, or nearly 30 percent.
He said about two-thirds of charter schools in the metro area had a wait list. Statewide, there are about 58,000 students on Texas charter school waitlists, he noted.
He said San Antonio is also representative of large cities nationwide in terms of student demographics: Charters there enroll a larger share of students of color, low-income students and English language learners than traditional district schools.
And these students are making some of the most noticeable gains, the CREDO data show: Black students in San Antonio charter schools got the equivalent of 42 more days of instruction in reading and 73 in math compared statewide.
Likewise with Hispanic charter school students, who showed benefits equaling 49 extra days of instruction in reading and 36 in math. Students in poverty had similar findings: Low-income charter school students got the equivalent of 56 more days in reading and 48 more days in math.
Whitley noted that the new results are similar to CREDO results that researchers found over the past few years in Houston and Austin. "They're all sort of showing the same thing when it comes to charter school students achieving all these additional days of learning, especially …traditionally disadvantaged student subgroups."
What's perhaps most notable: Charter schools offered eye-popping advantages for English language learners. In reading, these students received the equivalent of 95 extra days, more than half the typical school year.
For disabled students, the findings on charter schools were similarly promising, with charter students received the equivalent of 87 extra days in reading and 68 in math. Innovation School students actually received the equivalent of 16 fewer days in reading, but 55 more days in math.
Nina Rees, president & CEO of the National Alliance for Public Charter Schools, welcomed the results, saying the gains are due to "the flexibility and autonomy offered by public charter schools. The charter school model empowers teachers to provide innovative, high-quality instruction and gives them the autonomy to design a classroom that fits their students' needs."
Rees noted charters' strong philanthropic support in San Antonio, adding, "Charter schools are led by dynamic individuals who have the flexibility to create a school culture that responds to the needs of the community and fosters student performance and parent satisfaction."
Support The 74's year-end campaign. Make a tax-exempt donation now.