Student-Led Conference Puts Focus on AI and Education
Chang: Teachers, policymakers and the industry must not overlook student voices & concerns if they are to harness artificial intelligence effectively.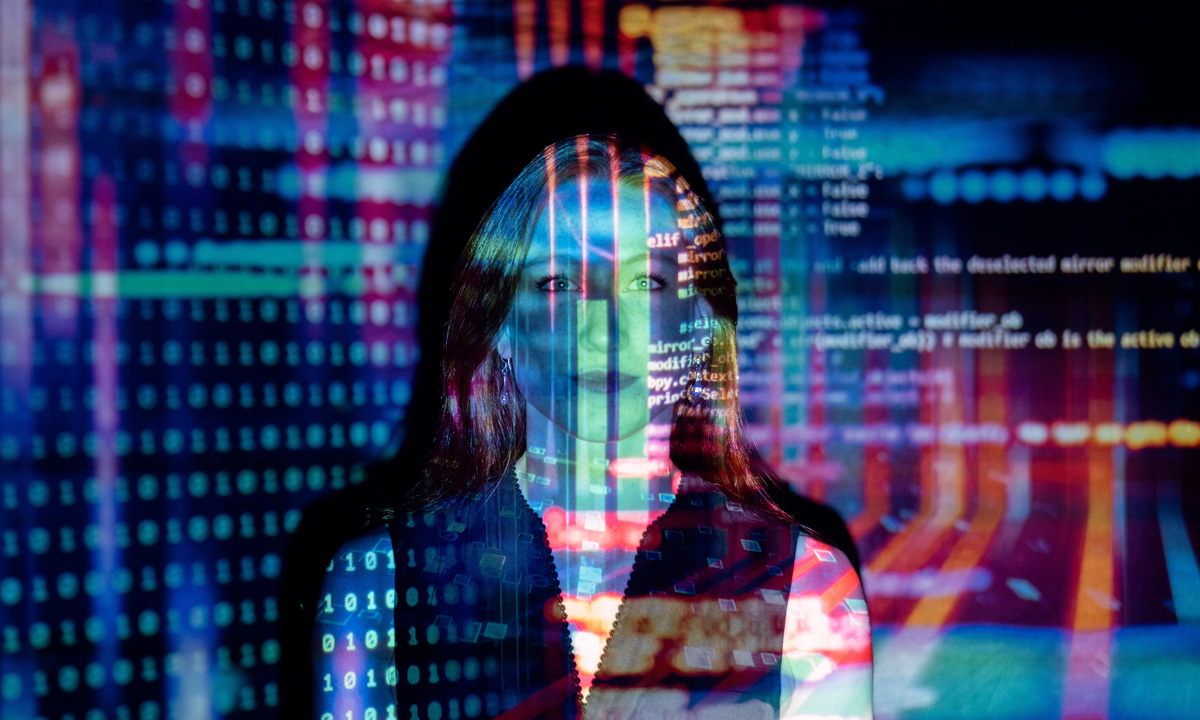 No paywall. No pop-up ads.
On Aug. 5 and 6, student volunteers from the University of Illinois and Stanford University will present the AI x Education conference, an online event charting the adoption and utility of artificial intelligence in education, with a special emphasis on student perspectives. So far, more than 2,700 educators have registered to hear the perspective of over 60 student representatives and the insights of thought leaders in the field including Stephen Wolfram, Chris Dede and Kristen Dicerbo.
As the organizer of the conference, I have had the opportunity to interview over 30 high school and college students from a range of backgrounds, who were nominated by teachers who are slated to speak at the conference or have shared their AI experiences through articles and interviews. Their innovative use of AI tools has underscored to me that if the broader community of educators, policymakers and industry professionals are to harness AI effectively in education, this collective cannot afford to overlook student voices in its discussions. This raises a pertinent question: How can students and educators cultivate a collaborative approach to this rapidly evolving field?
Most students want to learn, but many have anxieties that their current skills and knowledge could rapidly become irrelevant without integrating AI. In my interviews, one accounting student who interned at a tax consulting company said she feared that AI could automate her data processing tasks, while a computer science student expressed worries that tools like ChatGPT could replace his entire job of coding user interfaces for websites. A marketing student noted that the advanced copywriting and strategic thinking abilities of these AI tools are already making the skills she learned in classrooms obsolete.
Such fears are most evident among college students who will soon enter the job market and hope their professors swiftly revisit their teaching materials and reconsider the goals of their classes in light of the evolving future of work. They need to discern which aspects of the curriculum could be enhanced by AI and which may no longer be relevant. Undertaking such a revision requires professors to have a thorough understanding of what AI can and cannot do. Ideally, they will be supported by their academic departments and college-based teaching and learning centers.
Another concern voiced by students pertains to equitable access to and training in these tools. The paid version of ChatGPT significantly outperforms the free version, leading to an unfair advantage for students who can afford it. Furthermore, students who have the privilege of free time to experiment daily with AI tools develop effective prompting techniques that can produce much better results than those of their less well-off peers who must spend their time outside of class working part-time jobs.
Bolstered by such insights, these students have been receptive to educators who are ready to navigate the changes brought about by artificial intelligence. Seeing teachers revise their curricula and foster dialogues about AI's role in the classroom has encouraged students to reciprocate, sharing their personal experiences with AI tools. Such discussions are proving invaluable in helping educators refine their curricula and evolve their code of ethics around issues like plagiarism while building trust with their students.
It is incumbent on educators to clarify the areas of curriculum that could be enhanced by AI, those that should remain human-centered and those that might benefit from a hybrid approach. For example, English teachers could require students to collaborate with AI for initial brainstorming and drafting of essays, but not for editing and revision. By clearly communicating expectations and providing guidance on artificial intelligence, educators can prevent students from inappropriately using AI — such as generating solutions to every assignment without thinking critically about them — and assure them of the ongoing relevance of their education.
It is equally crucial for school leaders and administrators to think beyond the classroom and formulate clear guidelines for students and teachers at the institutional level. To ensure that these policies are relevant and practical, schools should consider establishing student advisory committees. These could provide valuable insights into students' experiences with AI, particularly for those working in classrooms where AI-enhanced teaching is being tested. Integrating student voices into discussions about educational policy and curriculum design will undoubtedly speed up the adoption of AI in education while ensuring that appropriate and effective guardrails are in place.
Further, educational institutions should collaborate with leading large language model service providers, such as OpenAI, to guarantee equitable access to and training in advanced programs such as the paid version of ChatGPT. This would not only help close the growing inequality gap in education due to access to premium tools, but equipping educators with a sufficient understanding of AI can alleviate apprehensions that often stem from unfamiliarity with technology. To foster dialogues and effective experiments around AI in education, institutions must empower both students and teachers with the leading tools and a deep understanding of how to get the most out of them.
While many more challenges posed by AI in education remain unresolved, every conversation between students and educators can help accelerate these important, ongoing experiments. This collective quest for insight is precisely why I and the other student volunteers decided to host the AI x Education conference. By providing a platform for rich discussion and collaboration, we aim to contribute toward a future where AI and education coalesce seamlessly, to the benefit of all students. I invite educators interested in attending to register here.
Get stories like these delivered straight to your inbox. Sign up for The 74 Newsletter