ChatGPT Is Here to Stay. Testing & Curriculum Must Adapt for Students to Succeed
Educator's view: Banning new technology will widen the educational divide. Together, government, states, business, districts & parents can prevent it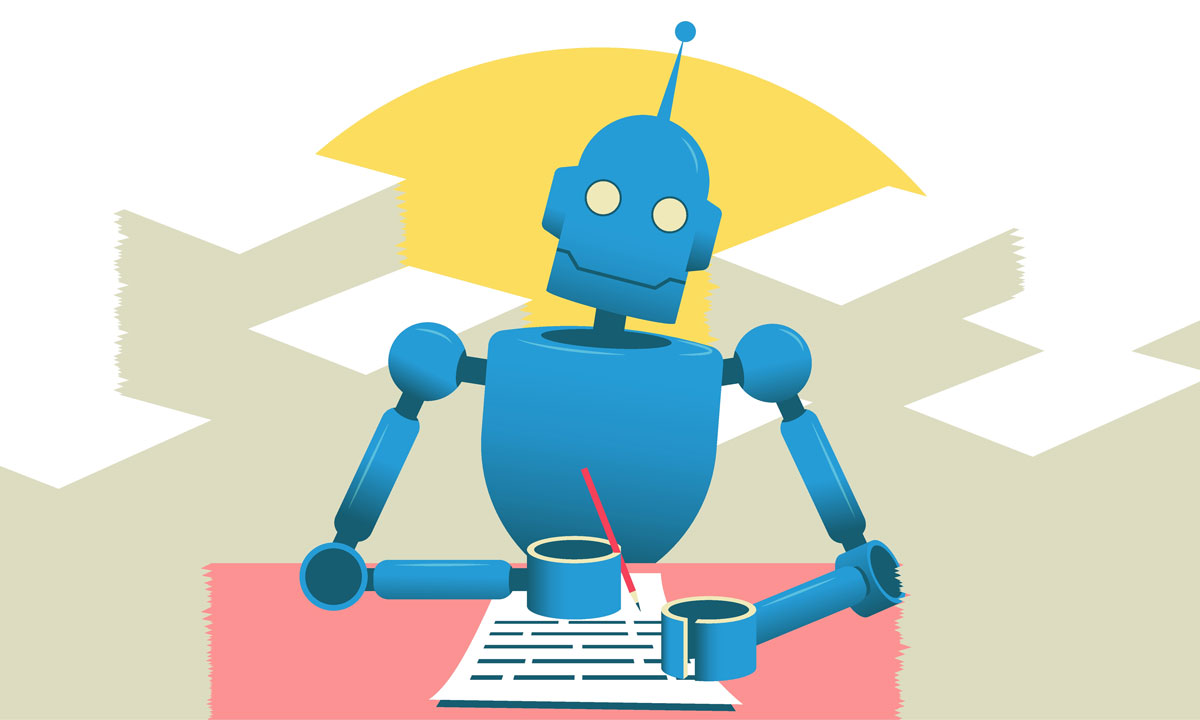 Get stories like these delivered straight to your inbox. Sign up for The 74 Newsletter
As a former teacher, I have seen the power of technology to enhance and transform the way educators teach and learn. From interactive whiteboards to educational apps, technology has the potential to revolutionize education and better prepare students for the future. That's why the decision by some school districts to ban ChatGPT — which generates human-like responses to complex questions using artificial intelligence — is deeply concerning. It risks widening the gap between those who can harness the power of this technology and those who cannot, ultimately harming students' education and career prospects.
In a recent essay titled "The Age of AI Has Begun," Bill Gates identified the technology behind ChatGPT as one of the two most groundbreaking he has witnessed in his lifetime. Gates believes it will fundamentally reorient entire industries. Researchers at Open AI, the company that created ChatGPT, estimate the technology has the potential to disrupt 19% of U.S. jobs and that four-fifths of American workers could see their jobs affected by chatbots in some way. Among the most vulnerable: translators, writers, public relations representatives, accountants, mathematicians, blockchain engineers and journalists.
Already, effective use of ChatGPT is becoming a highly valued skill, impacting workforce demands. A San Francisco-based company is offering salaries of up to $335,000 for engineers skilled in writing prompts — the questions that generate complex responses using this technology. A Japanese company is testing new hires on their ChatGPT proficiency and requiring them to apply it in their work. McKinsey & Company has estimated that between 400 million and 800 million jobs could be lost to automated technology by 2030 — and that was in 2017, before ChatGPT came on the scene.
Employees are perceiving a significant shift in their workplaces, and many want training on how to effectively use AI tools such as ChatGPT to perform their jobs. This growing demand for these skills underscores the need for schools to prepare students — especially those in high school — to meet these evolving demands.
That's why banning ChatGPT is a mistake. It would be like prohibiting students from learning how to use laptops and calculators. To fully utilize ChatGPT's capabilities, users must create thoughtful prompts, review the output, refine their requests, provide feedback to the chatbot and then have it integrate their ideas to produce the desired insight or product. Students must employ essential skills such as reason, logic, writing, reading comprehension, critical thinking, creativity and subject knowledge across various topics to engage a generative AI technology effectively. They must also learn to recognize its limitations and propensities for error.
Banning ChatGPT in classrooms risks creating a division between students who learn how to utilize its capabilities and those who are left behind.
Preparing students for the demands of the 21st century will take a comprehensive approach. To achieve this, the federal government can require high schools to assess AI proficiency within their existing English Language Arts and math exams. This approach can motivate states to redesign their K-12 curricular standards, which influence what students learn daily. State agencies must lead the way in integrating generative AI technologies into their K-12 standards, investing in educator training and developing effective curriculum materials. Washington should incentivize and fund these efforts.
Businesses must recognize the importance of preparing their future workforce and encourage state education officials to incorporate technologies like ChatGPT into learning standards. Philanthropic organizations can partner with school districts to create pilot programs demonstrating successful AI tool integration, inspiring state agencies to prioritize and fund this work.
Advocacy is also crucial to the success of these efforts. Parents must urge their children's schools to teach AI technology, and teachers should insist on adequate training to become proficient in them. Collaboration among educators and families is essential for students to acquire the necessary tools and skills to thrive in an AI-driven world.
Whether schools embrace it or not, generative AI technology will transform how students access information and learn. Other countries are paying attention. Singapore is already introducing AI-driven support systems for students and teachers. The United Arab Emirates aims to provide AI training to one-third of its annual STEM graduates, and the United Kingdom — in its effort to become a leading global AI superpower — has set a goal of producing 1,000 AI-focused Ph.D.s over five years.
In this new, AI-driven world, success will belong to those who possess the skills to navigate it effectively. To equip students for an ever-changing technological landscape, K-12 and higher education must adopt generative AI technologies like ChatGPT. In doing so, they can foster a well-educated and skilled workforce, encourage innovation and build a brighter future for everyone.
Get stories like these delivered straight to your inbox. Sign up for The 74 Newsletter