National ChatGPT Survey: Teachers Accepting AI Into Classrooms & Workflow — Even More Than Students
42% of students use ChatGPT, up from 33% in a prior survey. Their teachers are way ahead of them, with now 63% saying they've used the tool on the job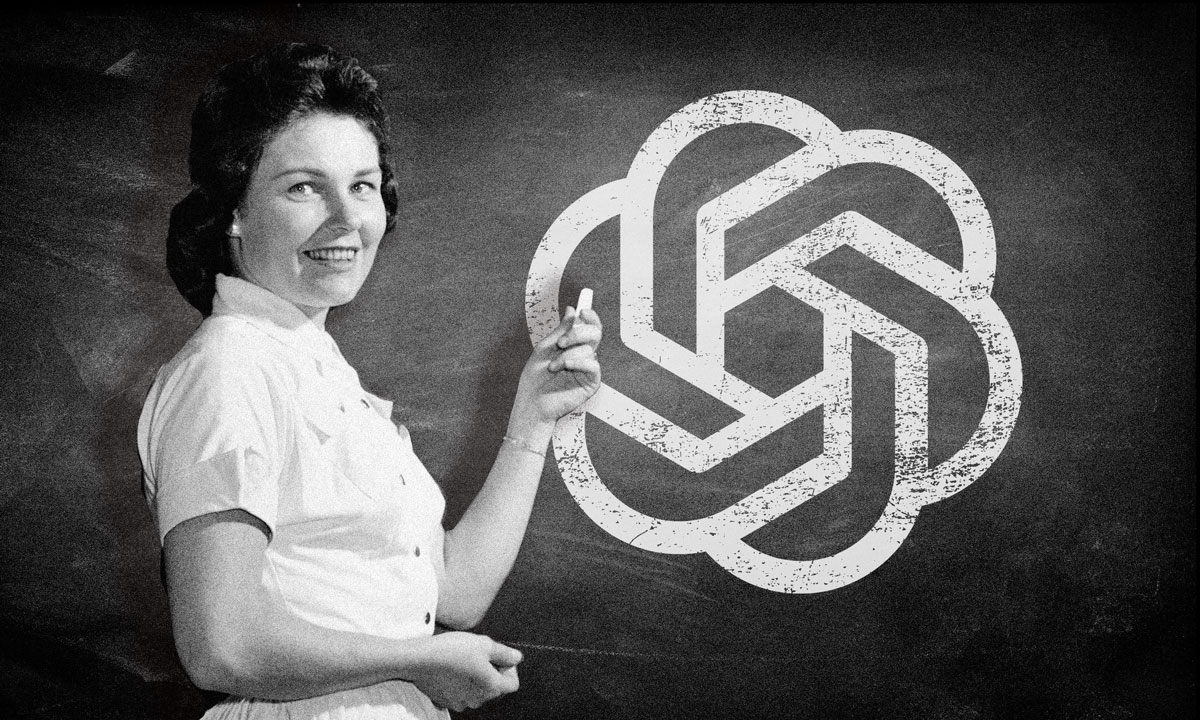 No paywall. No pop-up ads.
Teacher and parent attitudes about ChatGPT, the popular AI chatbot that debuted in late 2022, are shifting slightly, according to new findings out today from the polling firm Impact Research.
The survey is the latest in a series commissioned by the Walton Family Foundation, which is tracking the topic, as well as attitudes about STEM education more broadly.
The researchers say Americans and teachers especially are beginning to see the potential of incorporating AI tools like ChatGPT into K-12 education — and that, in their experience, it's already helping students learn.
The new findings come as the U.S. Federal Trade Commission opens an investigation into OpenAI, ChatGPT's creator, probing whether it put personal reputations and data at risk. The FTC has warned that consumer protection laws apply to AI, even as the Biden administration and Congress push for new regulations on the field.
OpenAI is also a defendant in several recent lawsuits filed by authors — including the comedian Sarah Silverman — who say the technology "ingested" their work, improperly appropriating their copyrighted books without the authors' consent to train its AI program. The suits each seek nearly $1 billion in damages, the Los Angeles Times reported.
The latest results are based on a national survey of 1,000 K-12 teachers, 1,002 students, ages 12-18; 802 voters and 916 parents. It was conducted by Impact Research between June 23 and July 6. The plus-or-minus margin of error is 3 percentage points for the teacher and student results, 3.5 percentage points for the voter results and 3.2 for the parent responses.
Here are the top five findings:
1. Nearly everyone knows what ChatGPT is
About seven months after it first debuted publicly, pretty much everyone knows what ChatGPT is. It's broadly recognized by 80% of registered voters, according to the new survey, by 71% of parents and 73% of teachers.
Meanwhile, slightly fewer students — just 67% — tell pollsters they know what it is.
2. Despite the doom-and-gloom headlines about AI taking over the world, lots of people view ChatGPT favorably
Surprisingly, parents now view the chatbot more favorably than teachers: 61% of parents are fine with it, according to the new survey, compared with only 58% of teachers and just 54% of students.
3. Just a fraction of students say they're using ChatGPT … but lots of teachers admit to using it
In February, a previous survey found that 33% of students said they'd used ChatGPT for school. That figure is now creeping up to 42%.
But their teachers are way ahead of them: 63% of teachers say they've used the chatbot on the job, up from February, when just 50% of teachers were taking advantage of the tool. Four in 10 (40%) teachers now report using it at least once a week.
4. Teachers … and parents … believe it's legit
Teachers who use ChatGPT overwhelmingly give it good reviews. Fully 84% say it has positively impacted their classes, with about 6 in 10 (61%) predicting it will have "legitimate educational uses that we cannot ignore."
Nearly two-thirds (64%) of parents think teachers and schools should allow the use of ChatGPT for schoolwork. That includes 28% who say they should not just tolerate but encourage its use.
5. It's not just for cheating anymore
While lots of headlines since last winter have touted ChatGPT's superior ability to help students cheat on essays and the like, just 23% of teachers now believe cheating will be its likely sole use, down slightly from the spring (24%).
Disclosure: The Walton Family Foundation provides financial support to The 74.
Get stories like these delivered straight to your inbox. Sign up for The 74 Newsletter