States Have Stepped Up, but Community, National Pressure Still Needed to Ensure Quality Schools Under ESSA, Chiefs Say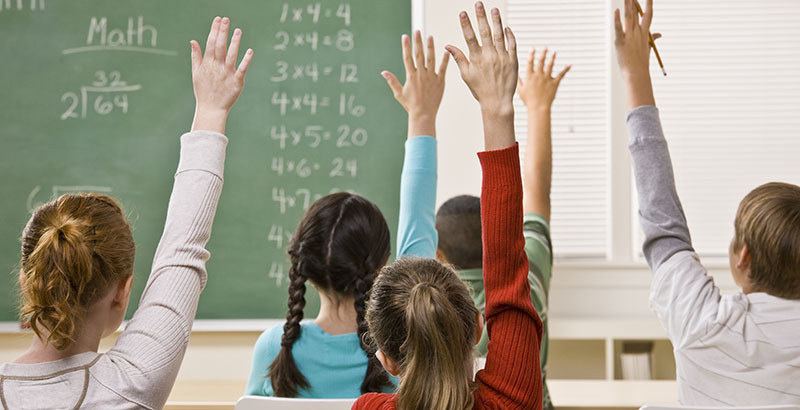 Washington, D.C.
In the two years since the passage of the Every Student Succeeds Act, civil rights groups have feared that a return of authority to states and a drawdown of federal oversight would allow some progress to backslide, particularly in making sure kids historically underserved by schools were getting a good education.
State education leaders, though, say they're up to the challenge.
"I can understand the skepticism," said Dianna Wentzell, Connecticut commissioner of education. "A couple of years ago, one of the things I was worried about was that we would lose the push and the backstop [from the federal government].… What's happened instead is that states have had to step up and say we want that for our kids still, and not only that, we want more."
The Council of Chief State School Officers, the group representing states' top education officials, held a panel Monday with leaders from North Dakota, Pennsylvania, Connecticut, and Louisiana to discuss how they're implementing the new law. The Senate Health, Education, Labor and Pensions Committee will hold a hearing Tuesday morning on a similar issue.
In North Dakota, the same stakeholders who helped write the state's plan have formed implementation committees to watch how it plays out in schools, said Kirsten Baesler, superintendent of public instruction.
"Peers hold peers responsible. They aren't going to let our schools dismiss any subgroup," she said. The state's plan also calls for every school, even those that are high-performing, to create an improvement plan, she noted.
Pennsylvania's plan, which uses a dashboard approach rather than a summative rating, incorporates three years of data, including test scores and new measures like chronic absenteeism and whether students are on track to read in third grade and do math in seventh grade, said Pedro Rivera, the state's education secretary.
The dashboard will help policymakers "more holistically gauge successes," he said.
(The 74: As Big ESSA Deadline Arrives, Many States Move Away From Summative Ratings for School Performance)
State plans for intervening in low-performing schools are pretty good on the whole, but it will take outside pressure to ensure they're really implemented, said John White, Louisiana state superintendent of education.
"The question really is, are they really going to call the question; are people in Washington and the people in the community going to insist that they do it?" he said.
The toughest interventions to implement, he said, are state takeovers of failing schools.
States are just beginning to collect data for their new accountability systems this school year; the 2018–19 school year is in theory the earliest that new interventions could go into effect.
The U.S. Education Department has approved the plans from Connecticut, Louisiana, and North Dakota, which submitted in April. Pennsylvania's leaders turned in their plan last month.
Baesler and Wentzell both said negotiations with the department to get final approval were difficult but ultimately resulted in a better plan.
The process "was probably a little more challenging than even we were expecting," Baesler said. But the "good push and pull" forced the state to be clearer and more definitive in its plan, particularly in how it would impact specific subgroups of students.
Wentzell, too, said the department's feedback was tough but resulted in improvements. "I found that the questions were challenging in an appropriate way and really pushed us to be more clear and sometimes to rethink some pieces," she said.
Get stories like these delivered straight to your inbox. Sign up for The 74 Newsletter