She Didn't Think She'd Last a Year; Now She's the Nation's Top Teacher
Rebecka Peterson, a high school math teacher from Oklahoma, plans to spend her year 'lifting up the profession.'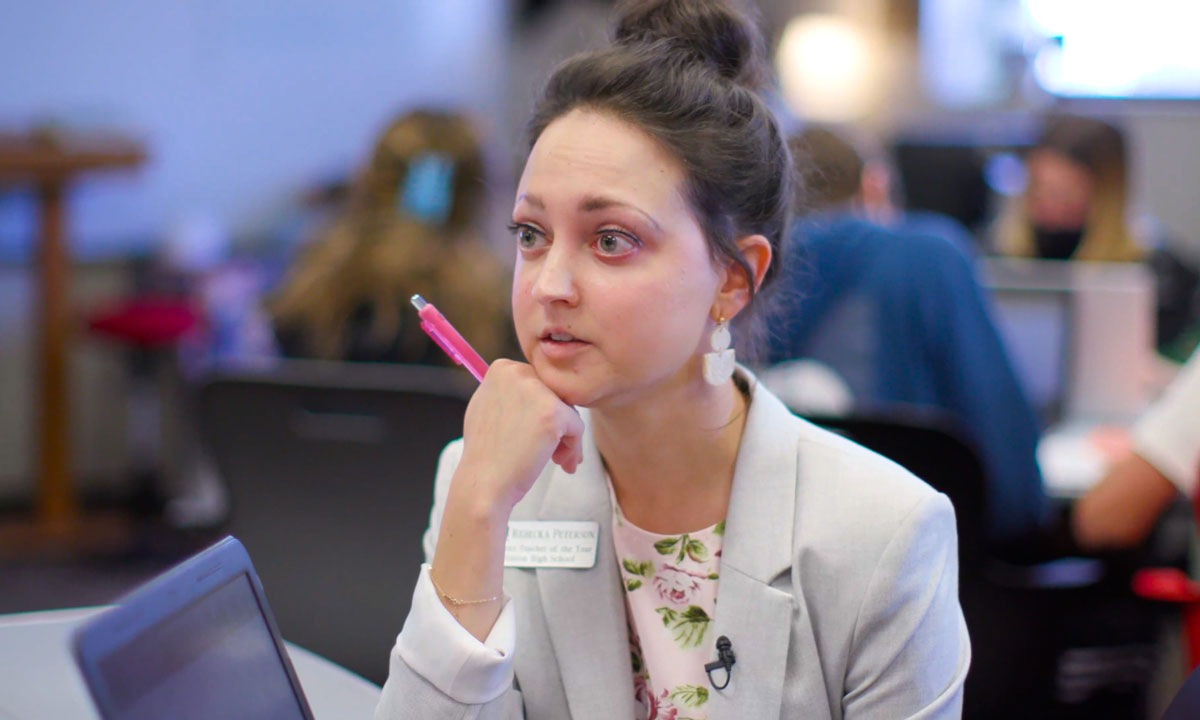 Get stories like these delivered straight to your inbox. Sign up for The 74 Newsletter
Oklahoma math teacher Rebecka Peterson thought her first year of teaching would be her last. As a former college instructor, she was disillusioned by teaching high school students who were "more or less forced to be there."
But on Wednesday, the Swedish immigrant was named National Teacher of the Year — a recognition of the tight bonds she's formed over 11 years with students and her efforts to bring teachers' inspiring stories to the forefront.
"I hope that my story — it being so very difficult and wondering if this was the right thing — resonates with other teachers," she said. "I just want my message to be lifting up the profession."
Peterson, who teaches algebra, AP Calculus and other math courses at Union High School in Tulsa, was one of five state-level winners chosen as finalists by the Council of Chief State School Officers, which sponsors the program. As the national winner, Peterson will devote the next year to highlighting other teachers' stories. That shouldn't be a stretch for Petersen, who last year began Teachers of Oklahoma, which she describes as an educator version of the popular website Humans of New York. Over the past year, she's visited teachers in 40 of 77 Oklahoma counties and posted their stories on social media. 
"I want to create a space for teacher voices and elevate their joys and their struggles," she said.
Her message is a counterpoint to what some Oklahoma teachers have heard from their state leaders in recent years. In 2021, Gov. Kevin Stitt signed a law limiting class discussions of race and gender. And Superintendent Ryan Walters has pushed to have some teachers licenses revoked over violations.
But on Wednesday, Walters had nothing but praise for Peterson.
"She has inspired our children in the classroom and lifted up other teachers' potential across our state," he said in a statement. "Oklahoma is lucky to have her, and we are happy to share her talents with teachers and students across the country."
Peterson declined to address whether her efforts to celebrate teachers grew out of recent controversies.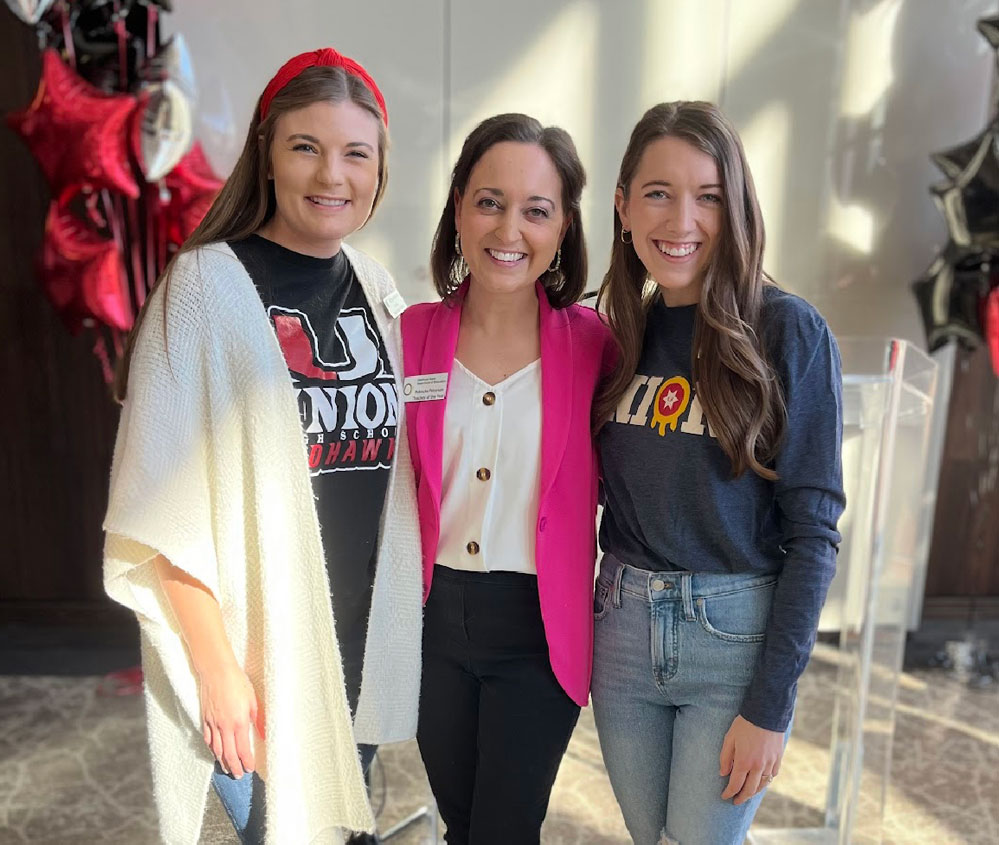 The daughter of medical missionaries, with a Swedish mother and Iranian father, Peterson lived in four countries before settling in the U.S. About six years ago, she began sharing her experience as a sometimes lonely immigrant as a springboard to connect with her students. Some of them write her letters sharing their stories, but most accept her invitation to meet one-on-one.
Daniel Flores, a senior who had Peterson for AP Calculus in 11th grade, said that beginning-of-the-year meeting set a positive tone for the rest of his junior year.
"As a passionate learner, there is nothing greater than connecting with an equally passionate educator," he said.
After her rocky start teaching high school math, Peterson became one of five administrators of the One Good Thing blog, where teachers post reflections from their day. The blog, she said, is the reason she stuck with teaching.
"I've trained my brain," she said. "It's a mindframe where I see good that happens in the classroom that others might not see."
Memorable moments for her have included watching two students who usually don't get along help each other in class, or a student who usually says he's "not a math person" say something positive about what he's learned.
Her favorite post was about a gift she received from a student who she said "checked every single box of trauma." When his mother died, he had to move in with his alcoholic father. But he graduated second in his class and is a talented viola player who worked at a local music store to pay for his instrument.
He told Peterson he wanted to show her his appreciation, but couldn't afford to buy her anything. Instead, he offered to play her favorite song — "For Good" from "Wicked" — on his viola. The moving ballad includes the lyrics, "Because I knew you, I have been changed for good."
That line, she said, is central to her teaching philosophy.
"I hope that the way I love my students is so deep and true," she said, "that it changes the way that they love and view themselves."
Get stories like these delivered straight to your inbox. Sign up for The 74 Newsletter