Senate Appropriations Committee Advances $71 Billion Education Spending Bill as Leaders Eye Rare Floor Consideration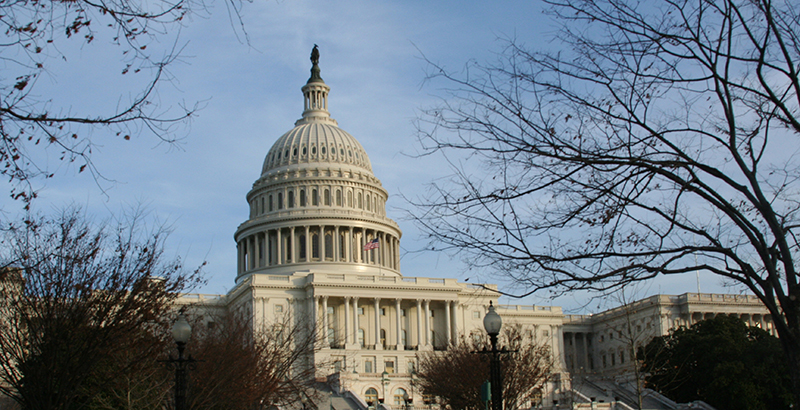 The Senate Appropriations Committee advanced an Education Department spending bill Thursday with little debate, continuing an unusually smooth legislative path for what should be an annual bill but is one that hasn't been passed in over a decade.
Overall, it would provide $71.4 billion for the Education Department in fiscal 2019, with increases for the department's primary K-12 programs, including Title I grants for low-income schools, grants for special education, and charter schools.
A House subcommittee already passed an Education Department funding bill, but the full House Appropriations Committee has twice postponed a markup of the bill. It's not clear when it will take it up again.
Though the final Senate version is "a bill neither one of us would have written on our own," it's a good compromise and keeps with committee leaders' pledge to put forward bills both parties can agree to, said Republican Sen. Roy Blunt, chairman of the Appropriations subcommittee that oversees the Education Department.
Sen. Patty Murray, the subcommittee's ranking Democrat, gave similar praise, adding that she is particularly glad that the committee did not accede to the Trump administration's proposed cuts, including to education programs.
The bill also would give an increase to grants known as Title IV, which can be used for a number of initiatives, including school safety. Congress poured money into the grants this spring in the wake of the school shooting in Parkland, Florida, and increased activism around school safety.
The Senate's bill also would provide $95 million for school safety grants, an increase of $5 million from the current fiscal year. The House had proposed allocating only $43 million for the program.
The measure, which also funds the Labor and Health and Human Services departments, would require HHS to report weekly to the Appropriations Committee on the number of immigrant children in the agency's custody.
The department would have to include information on how long the children have been in the agency's care and how many are released to sponsors in the United States. It also would require the department to distinguish between children who arrived in the country on their own and children who were separated from their parents at the border, a "zero tolerance" immigration policy the Trump administration put into practice this spring and then ended last week after enormous outrage. It's still not clear how long the thousands of children in detention centers run by HHS will have to stay there until they can be reunited with their families.
The bill, which touches on several contentious issues, like abortion, is widely considered the most controversial and difficult to negotiate. Several years in the recent past, it wasn't even considered by the full committee.
Instead, money for the Education Department and other programs in the bill was provided through continuing resolutions or larger omnibus funding measures.
This year, though, Republicans in both the House and Senate have made significant progress in writing spending bills. A bill combining funding for programs for veterans, energy and water projects, and the legislative branch is currently before a conference committee to iron out differences between the two chambers' bills.
Blunt said he hopes to take the Education Department bill to the full Senate floor, the first time it would be considered there in 11 years.
The Senate's schedule, and overall appetite for bipartisanship, though, is sure to be strained by Wednesday's announcement that Supreme Court Justice Anthony Kennedy is retiring, setting up what is expected to be a fierce battle to confirm his successor.
Support The 74's year-end campaign. Make a tax-exempt donation now.