Second-Highest Youth Midterm Voter Turnout in 3 Decades, Early Estimates Show
Historically strong youth vote helped Democrats 'defy political gravity,' with 27% of 18- to 29-year-olds casting ballots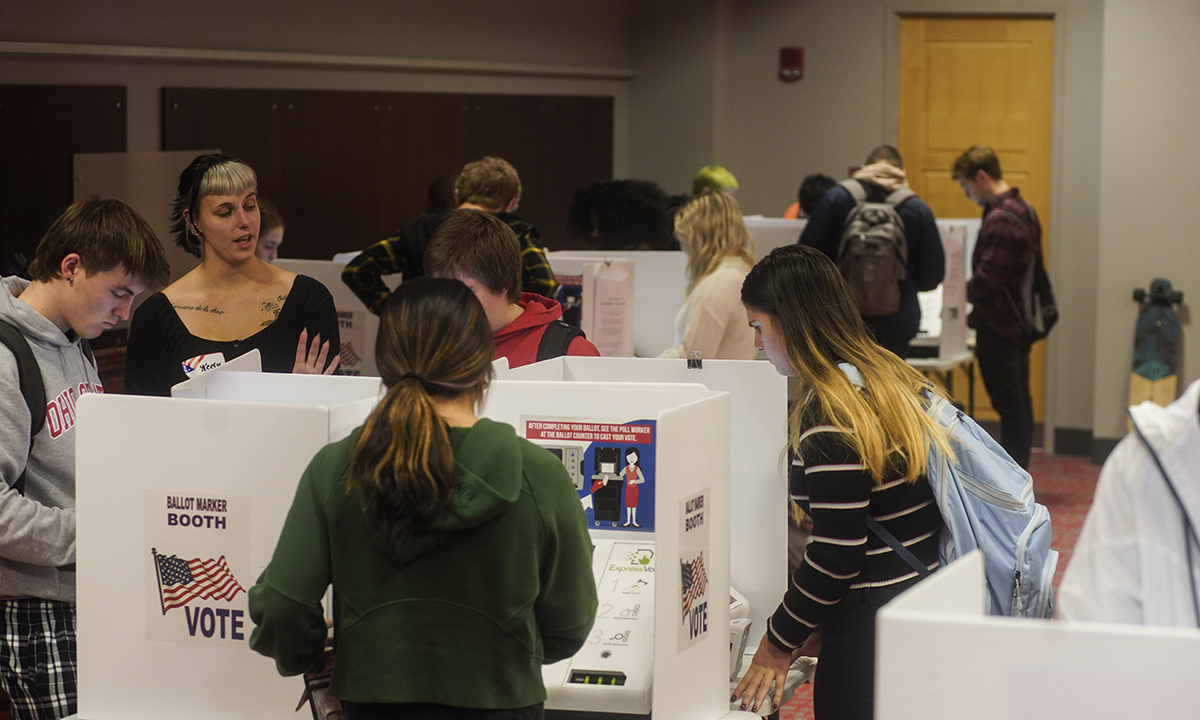 Get stories like these delivered straight to your inbox. Sign up for The 74 Newsletter
Youth voters contributed to better-than-expected results for Democrats nationwide this election cycle, turning out at their second-highest midterm rate in three decades.
Some 27% of all people ages 18 to 29 cast ballots, more than in any recent midterm election except 2018, according to estimates from Tufts University's Center for Information and Research on Civic Learning and Engagement.
"Despite being consistently told that young people do not vote, Gen Z turned out in huge numbers during the midterms," Santiago Mayer, executive director of the youth-led organization Voters of Tomorrow, said in a press release. "Young people are overwhelmingly pro-democracy and Gen Z showed that we are excited and ready to take part in shaping what we want our future to look like."
Young people's ballots overwhelmingly broke for Democrats, who claimed 63% of their vote in U.S. House races. Only 35% favored GOP candidates, exit polling by the Edison Research National Election Pool revealed.
President Joe Biden expressed his gratitude on Twitter Wednesday.
"You voted to continue addressing the climate crisis, gun violence, your personal rights and freedoms and student debt relief. Thank you for making your voices heard," the president wrote.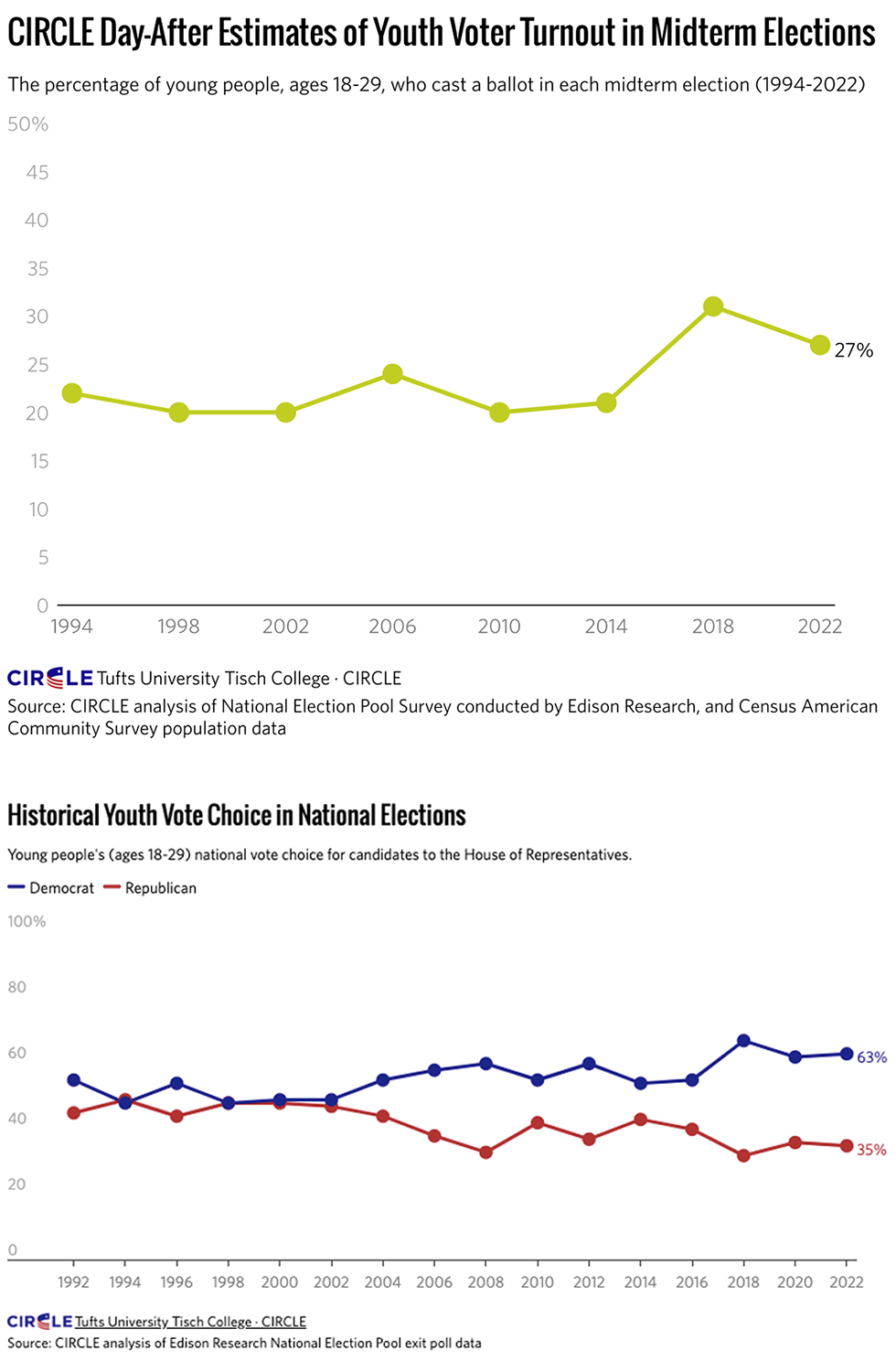 In what was widely predicted to be a "red wave" Tuesday night amid rising inflation, Democratic candidates out-performed pre-election polling, picking up a U.S. Senate seat in Pennsylvania and fending off formidable GOP gubernatorial challengers in several states.
"If not for young people, we have a starkly different result," said John Della Volpe, director of polling at Harvard Kennedy School and author of FIGHT: How Gen Z is Channeling Their Fear & Passion to Save America, on MSNBC's The 11th Hour.
The party in power almost always suffers stark losses in the midterms when the president's approval rating is low. The question of who will control the U.S. House and Senate remains outstanding as election officials continued to count ballots in Arizona and Nevada going into the weekend and a Dec. 6 runoff election looms in Georgia.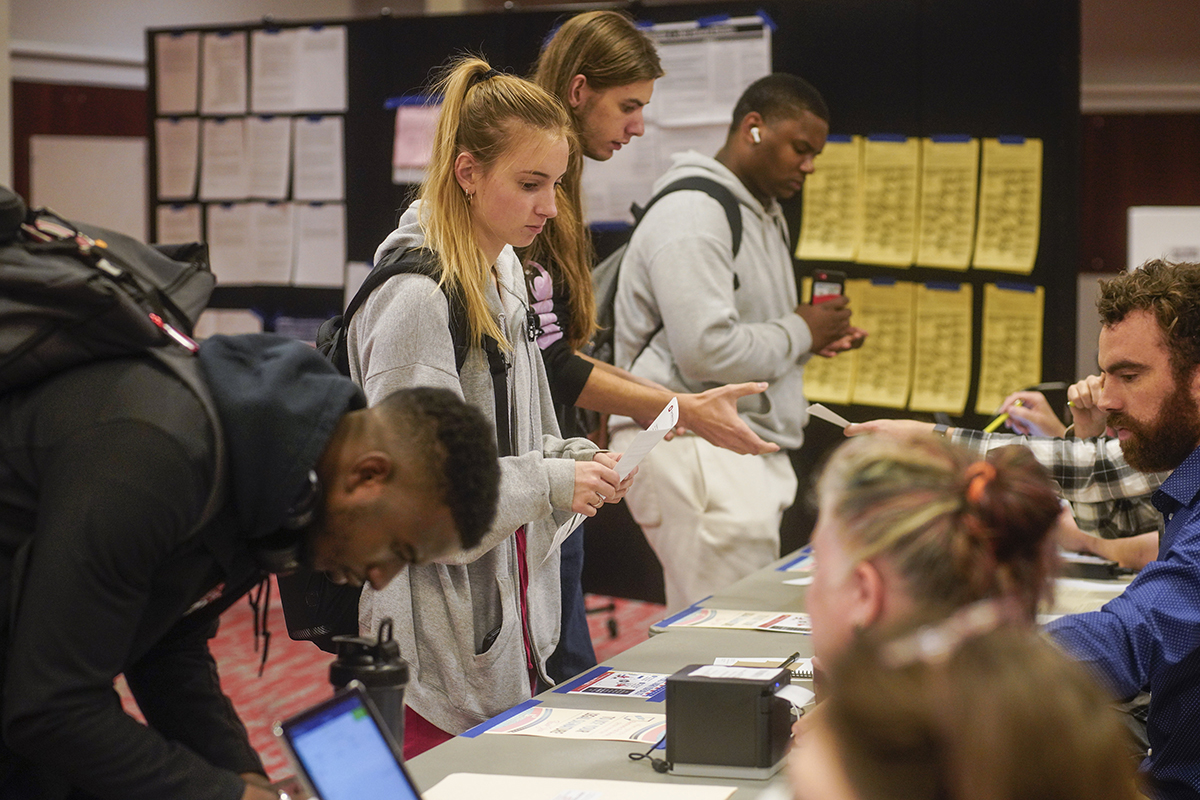 While 63% of 18- to 29-year-olds voted blue, the same was true of only 51% of 30- to 44-year-olds, 44% of 45- to 64-year-olds and 43% of those 65 or older.
"Youth turnout helped the Democrats defy political gravity," observed Varshini Prakash, executive director of the Sunrise Movement, a youth organization devoted to stopping climate change.
The high degree of mobilization came, Prakash argued, despite "massive under-investment" in the issues that benefit the younger generation such as protecting the planet.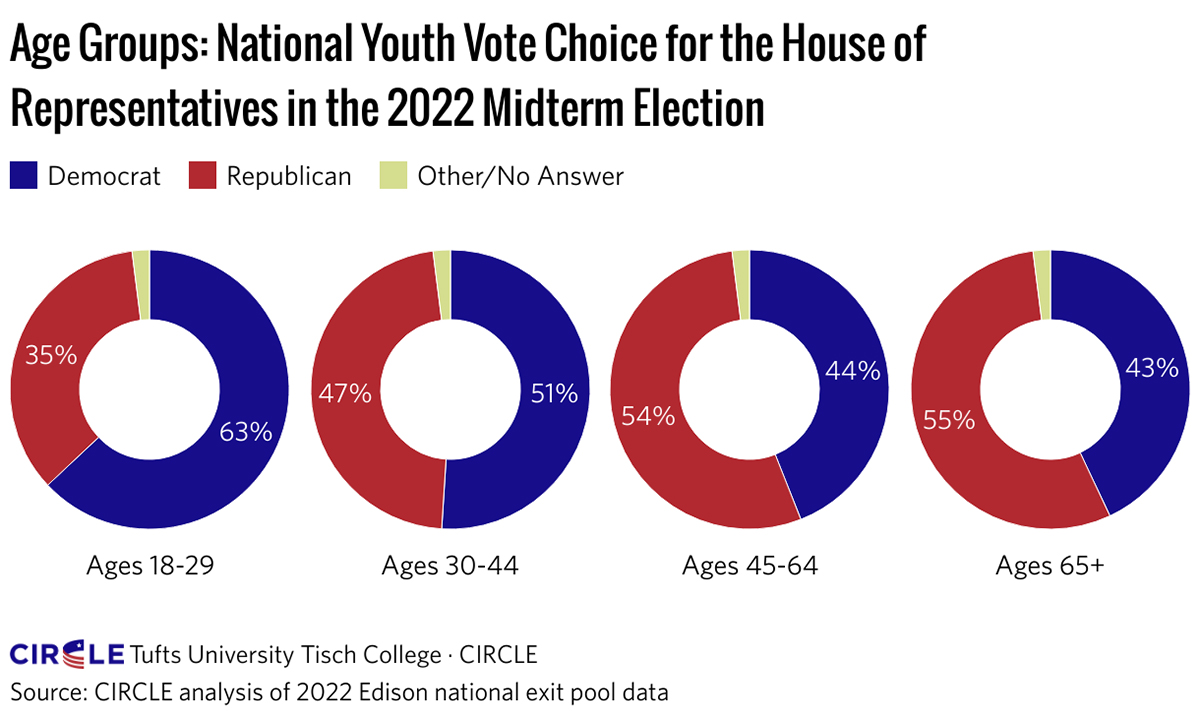 Pundits noted that analysts may have failed to accurately factor in young people's votes in the Election Day leadup because they failed to connect with them.
"Last I checked, young people, they don't even take calls from their mothers. I can't imagine they take calls from pollsters," MSNBC's Stephanie Ruhle quipped.
Pollsters were also faulted for missing how potent the abortion issue remained for all voters, even while concerns over the economy gained ground. Jack Lobel, a Columbia University political science major and Voters of Tomorrow's deputy communications director, told NPR the day after the election that his group had done its own polling and knew the loss of reproductive rights was an imperative for young voters.
"We saw that abortion was certainly a top issue. I think young voters recognize that when Roe fell, it may have been the first of many rights to fall," he said.
Gun violence and the prevalence of school shootings were also key "motivating issues" pushing youth voters to turn out for progressive candidates, said Lamia El-Sadek, executive director of March For Our Lives. It should be a lesson for those running for government office in years to come, she said.
"The pathway to victory for candidates running in 2024 is to make bold commitments — like passing an assault weapons ban, raising the age to buy a firearm and requiring background checks for every gun sale."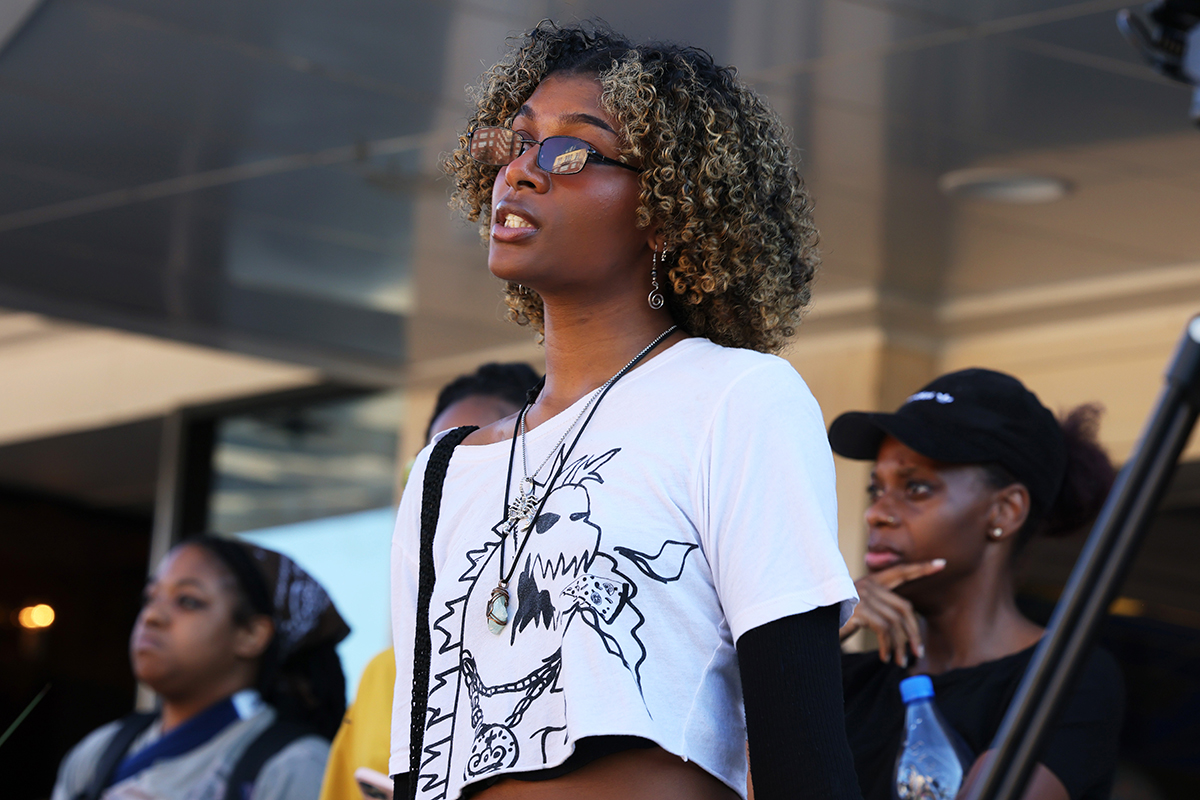 Student debt cancellation may have also pulled young people left. President Biden canceled up to $10,000 for federal borrowers and $20,000 for Pell Grant recipients in September, a move that disproportionately benefited those under 30. However, a U.S. District Court judge in Texas blocked the move on Thursday, putting relief in legal limbo. The federal government quickly appealed the decision.
Meanwhile, in Florida, voters elected the nation's first Gen Z member of Congress, as Democrat Maxwell Frost, 25, won the state's 10th Congressional District with 59% of the vote. Elsewhere in Florida, Republicans saw a near-sweep, including in school board elections.
Here's how youth showed up in some of the nation's key races this season, according to the Tufts analysis:
In Pennsylvania, where Democrat John Fetterman won a U.S. Senate seat by just a 3-point margin, youth ages 18 to 29 preferred Fetterman 70% to 28%
In Wisconsin, where Democratic Gov. Tony Evers won re-election also by a 3-point margin, young voters favored Evers 70% vs. 30%
In Georgia, where the U.S. Senate race went to a runoff with less than 1 point separating the candidates, youth cast ballots for Democratic incumbent Sen. Raphael Warnock 63% to 36%
In all of those races, the Republican candidates were backed by former President Donald Trump and espoused support in varying degrees for his false campaign to deny the 2020 election results. The strong youth vote was seen as a repudiation of those attacks on American democracy and the electoral process young people embraced.
"Young voters were the deciding factors in many close races," YouthInGov co-founder Eve Levenson said. "We have more than earned our seat at the decision-making table."
Get stories like these delivered straight to your inbox. Sign up for The 74 Newsletter