Schools' New Normal: Teacher Shortages, Repeat Meals, Late Buses, Canceled Classes
From recruiting staff at the grocery store to launching onsite aftercare, schools are trying to adapt in their third pandemic year
In a school just east of Atlanta, students routinely miss 30 minutes of their 47 minute first period classes because of bus driver shortages.
Math workbooks at a Eugene, Oregon school arrived months into the semester, delayed by paper shortages.
Some 15 classes at one suburban New York high school were canceled last semester for lack of substitutes.
In a Maryland high school outside D.C., new pencils were nowhere to be found when classes started in the fall, the victim of supply chain lags and no staff to order them.
Nacho cheese, reliably cheap and available, has become a mainstay on one Indianapolis school's lunch menu as spiraling costs and ingredient shortages have led to meals on repeat.
This is the new normal in schools across the country: Classes are back in person but day-to-day operations are a far cry from pre-pandemic norms, the lingering effects of the COVID crisis challenging everything from staffing and student mental health to school lunches.
Compiling dozens of examples from survey responses and original reporting, The 74 found schools are trying to function and adapt.
For administrators like Greg Zenion, principal at Chariho Middle School in Rhode Island, this year marks the first time he cannot fill core jobs: teacher assistants, special education teachers and social workers.
"I'm in a pretty rural, beautiful area. I'm surrounded by soft fields. My building was built in 1989. It's a great place to work. It's a beautiful building," Zenion said. "I can't get people to apply for the jobs. So I think a new normal is how do you run a building short-staffed and how do you get creative to fill your positions?"
Yet educators say necessity can indeed be the mother of invention.
"Despite all of this adversity being talked about, our school people still got their chin straps buckled up. They're still ready to go to work, and they're still over there doing everything they can do for kids," said Ronn Nozoe, CEO of the National Association of Secondary School Principals. "This year is different because folks have found all kinds of creative ways to provide."
Some examples:
To ease the burden of juggling a family with teaching full-time, an Indianapolis school opened free child care for staff on-site. At one Milwaukee school, $20 gift cards are given to teachers who substitute.
Schools, public and private are all hands on deck — recruiting drivers and other staff at grocery stores, offering bonus pay.
But no amount of personal dedication can alleviate systemic strains. Even armored with the optimism inherent to many school leaders, they are coming to terms with a new reality and what's at stake.
"Our members remain dedicated to kids and excited about [school]," Nozoe said, "but they are, especially the ones who have been around a bit and can see the writing on the wall, worried about the shortages and what that may mean if we can't augment the workforce quickly enough…"
As one teacher at a school in Delaware serving a high proportion of students in poverty explained, "the students are so burnt out and so are we."
To make up for learning loss, teachers at the Delaware school introduce new material on days when students also take mandatory tests. Their veteran teachers are retiring more often, leaving big gaps. One teacher now has regular panic attacks. "If it wasn't for my incredible coworkers and admin I wouldn't be able to do it," the educator wrote.
Several educators painted a picture of students changed by core social years spent in isolation in front of screens: less curiosity or interest; individual work preferred to working with peers; missed class and deadlines. Students arrive, and leave, exhausted, but are expected to catch up more than ever before.
The concerning behavior has made school staff put students' emotional well being first, with more of an emphasis on offering school-based mental health services.
"The need was…far more significant than any of us realized," said Monica Asher, a Columbus, Ohio high school principal. "Definitely a new normal is… more of an acceptance…to employ social workers, mental health professionals. Pre-pandemic, those were nice if you could get them but…now …those are necessary."
Pieced together, the anecdotes offer a clearer image of the American school day as the pandemic continues to have a hold on students, families and educators:
Morning: For Many, a Transportation "Dumpster Fire"
By 5 a.m., a high schooler in a small city between Orlando and Tampa, Florida is up — sleep deprived but with a sense of urgency: He has to reach the Wesley Chapel bus hub by 5:59 a.m, to get to class by 7:06 a.m. His school now starts earlier to make up for hurricane days and remote learning.
"Our bus situation is pretty much a dumpster fire," his mother responded in the survey, "…this is unhealthy for those kids. And half the time the bus isn't at the hub on time, meaning we parents have to drive the half hour one-way trip to the school… "
At a community school in northern Georgia, "some teachers at my school delay instruction in order to wait for the late buses. This means that some of the students who are not late to school are sitting idly. It is a huge waste of instructional time," said a school director.
In Omaha, Nebraska, the city's major urban district serving over 50,000 students has begun cutting routes, increasing the living radius to qualify.
The underlying culprit, many believe, is simple economics.
"I hear from principals all over the country that it's really hard because of the school bus driver pay," Nozoe said. "These folks who drive commercially can get more money [in] other venues than driving a school bus. (And) it takes a certain kind of person to drive a school bus. You just can't turn around and scream at the kids at the top of your lungs."
First Bell: The Writing on the Wall
At a Milwaukee Catholic high school, social studies teacher Mary Talsky has noticed lots of empty seats. For every email about a kid out sick, she gets three to four times more about absences because of mental health issues: My kid is struggling with anxiety and can't come in today; I'm taking my child to an appointment with a psychiatrist.
"I have not seen numbers like this before," Talsky said. "Maybe they're just more willing to say that out loud than they were in the past."
Across the country, teachers start the day by opening up adjoining classroom walls — asked to cover for colleagues.
Lunchtime: Same Cafeteria, Fewer Options
Brooklyn high school senior Samantha Farrow told The 74 students don't come to school with COVID as often as they did this time last year. There's more understanding from teachers if you miss school for being sick, more flexibility around work turned in late.
And she's noticed another change.
"I think a lot of people don't really sit in the cafeteria anymore, because it feels like a superspreader event," she said. "So a lot of people eat in the hallways or go outside to eat."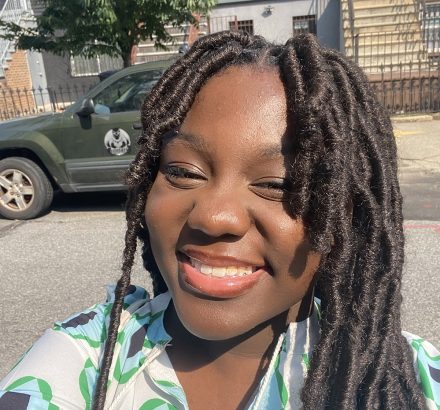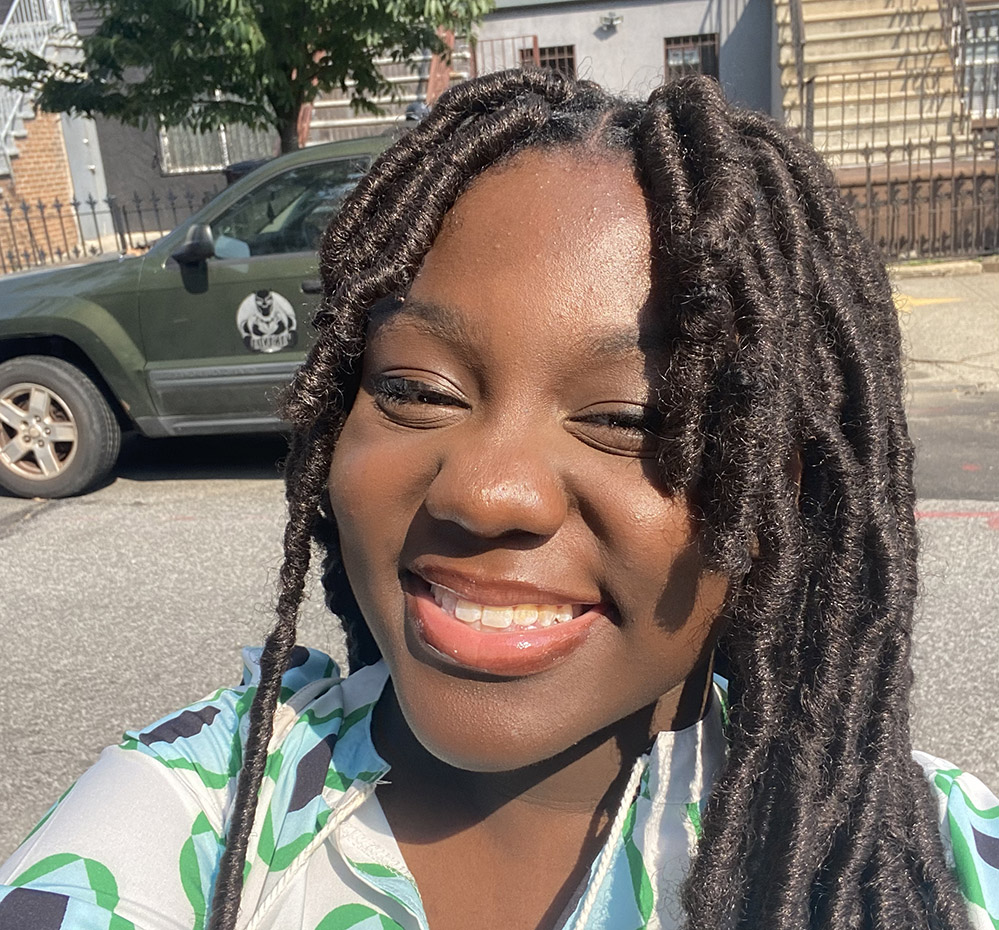 Further west, at Adelante, a K-8 school in Indianapolis, students in the lunch line see now familiar sights: yellow and plastic. Nachos and frozen items make the cut often: as is the case in many districts, food distributors have increased the dollar price per meal. Others districts have trouble finding ingredients.
"Our food services are still…reeling from the overall cost (and) day to day shortages of what can be offered fresh and what can't — which can result in kids having to repeat meal patterns day in and day out…" said Jordan Habayeb, managing director at Adelante.
"We have to dip into [federal] funding," to offset the increases in food costs, "which then means we have to kind of take the gas off of something else," Habayeb said. On the chopping block is funding to expand after school clubs. Fifteen are offered, half as many as schools nearby.
Afterschool: Trade Offs
Come day's end in Snellville, Georgia, some students pass on tutoring or afterschool clubs: There is no late bus.
In New Orleans, the principal of a Spanish immersion school reviews applications for new English teachers, the need for more instructors after students spent nearly a year learning remotely and only hearing Spanish spoken at home.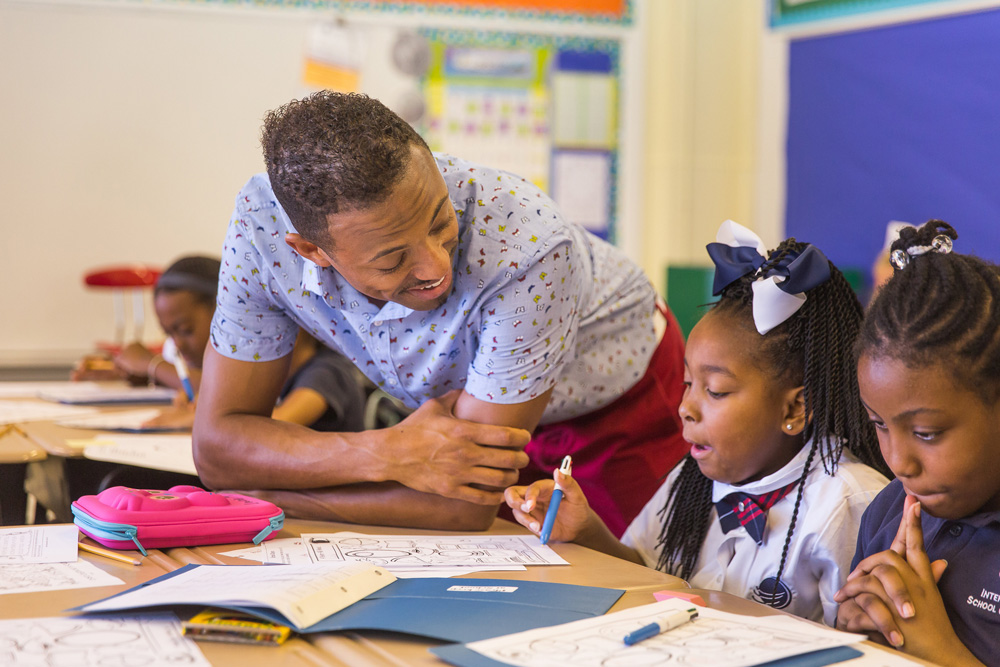 A high school administrator in Antioch, Illinois starts making calls: Their school furniture supplier has had trouble filling orders.
At the Indianapolis school with plenty of nachos and cheese, about 40 students and staff's own kids file into a new free after care program that offers in-depth math tutoring. Fifteen families are on the waitlist.
And in southern Florida, Haines City High School families head to dinner, part of a new "Parent University" hosted monthly on-campus. They talk about the new normal around technology, learn how to check their childrens' grades and progress toward graduation requirements.
"I think it is really important to remember that yeah, [the pandemic] was pretty bad," said New Orleans middle school principal Laura Adelman-Cannon, who had to rebuild post-Katrina. "But there have been other really bad things. And we made it through, right? It's possible."
Get stories like these delivered straight to your inbox. Sign up for The 74 Newsletter