Shortages Forced a Principal to Teach 6th-Grade English. She's Alarmed By How the Pandemic Is Affecting the Classroom
How one leader facing unprecedented student depression is coping by adding more counselors, slowing down and staying hopeful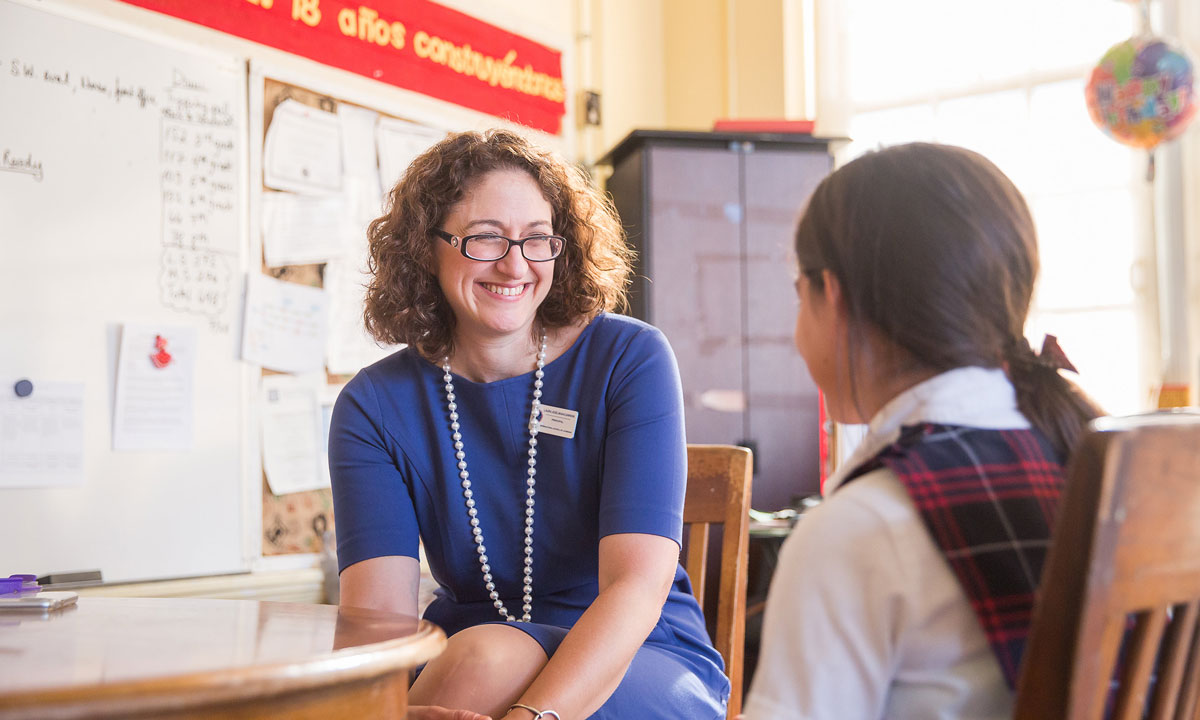 No paywall. No pop-up ads.
For New Orleans middle school principal Laura Adelman-Cannon, the new normal means she has held down two jobs since the academic year began.
Besides running the school of 550 students, Adelman-Cannon is also serving as the sixth-grade English teacher — missing out on hours of sleep and time with her family after a long day at the International School of Louisiana, Uptown Campus.
She's doing double duty because finding new, qualified teachers for her middle school has been a "nightmare," she said.
"By no means do I want to valorize it … I'm doing it because it's in the best interest of my kids," she said, "but boy, I really wish I had an amazing sixth-grade English … teacher so I could just be a principal."
As educators leave the profession from what Adelman-Cannon suspects is burnout and pressure on teachers accelerated by the pandemic, she has struggled to find a qualified English teacher with experience.
"I think teachers are exhausted. They are also traumatized, to some extent, from the pandemic," she said, adding she needed a sixth-grade English teacher who was certified and experienced.
"I just couldn't find (one)," Adelman-Cannon said. "You could always find ELA teachers. But not anymore."
Across the country, educators say the new normal in schools is taking a toll: Canceled classes because of teacher shortages. Students are late to school because of bus driver shortages. Cafeterias serving meals on repeat because of inflation and supply shortages. Students and staff are depressed.
There's no doubt Adelman-Cannon loves her students and the class time she's getting with them. But doing two jobs is far from ideal. As a teacher, she wishes she had a planning period. She wishes she could be pulling students aside after class for remediation.
But she can't. She's the principal.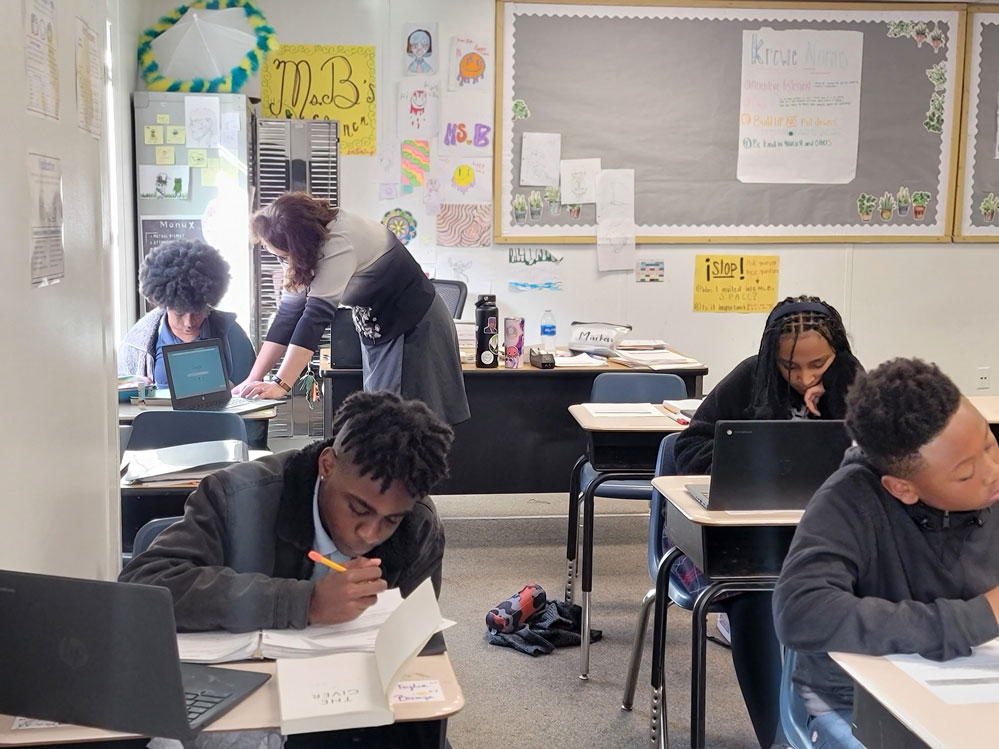 Being in the classroom has also allowed her to witness some alarming behavior: Her students fall asleep in class, even during usually-engaging group activities. She's also seen them talking to themselves.
"I have kids sleeping in my class, like so much more than I've ever had," she said. "They'll be right inside a fishbowl discussion, right with me in a discussion, with their heads down, asleep.
"I'm not a mental health professional. I think there's some depression," she said. "Putting your head down sleeping, not caring, no, like, no perseverance, to the point of not doing any [work], just not doing it. Those are the behaviors of concern."
She believes these are behaviors students picked up while learning remotely that will take time to unlearn. Many seem to have forgotten they're back in a classroom, surrounded by peers and educators.
"I see them, like talk to themselves and I'm like, 'we can hear you. You're not by yourself. You're not saying that in your head.' There's a lot of resocialization going on."
Beyond sleeping in class, Adelman-Cannon's students aren't turning in their assignments at alarming rates. She's concerned she'll have to fail many more than she ever has.
"I can reteach skills, I can scaffold skills, I can change the book, but I can't change that desire if there's no motivation," she said.
She feels as though she's out of tricks and tools for engaging students. No incentives — not even parties in the principal's office — seem to be working.
But Adelman-Cannon, who has been a principal for 25 years, is certain the school will adjust and recover from the pandemic. Much of this optimism comes from teaching through another crisis: Hurricane Katrina.
"I knew I could get through the pandemic and I could get through this time because I've been through Katrina," she said. "I have lost everything. I have rebuilt my educational teaching world … rebuilt a school post Katrina … I know it is hard, but I know I can do it now because I did it before."
She believes the school is once again weathering the storm. The staff who are there, she said, are committed and bullish.
"They are seeing successes, it does feel more normal, and they are now able to see some of the rewards," she said.
One of their biggest successes this year, Adelman-Cannon believes, is the school's commitment to students' mental health.
"We can't learn anything if we are not healthy and our children are really in need of therapy — like all of them," Adelman-Cannon said. "I wish I could give every child a therapist."
She did the next best thing by hiring a social worker and a licensed counselor. She hopes this will help her kids pull through.
"I have 100% faith in my teachers and our parents and our kids. We're gonna come out the other end, better, stronger, more flexible thinkers," she said. "With the greater ability to handle all the challenges that life throws at us and we're gonna get there together."
Get stories like these delivered straight to your inbox. Sign up for The 74 Newsletter