'They Still Cared': D.C. Computer Science Charter School Makes Mindfulness Part of School Day for Staff and Students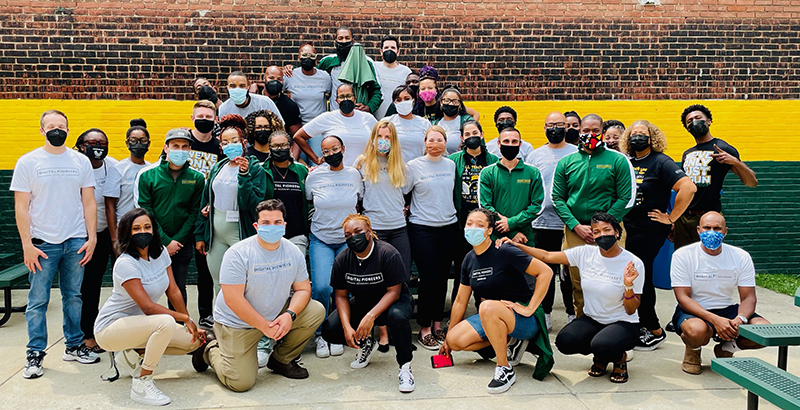 Support The 74's year-end campaign. Make a tax-exempt donation now.
Amid teacher shortages and student mental health concerns, one Washington, D.C., charter school turned to mindfulness practices to support staff, teacher and student well-being.
At Digital Pioneers Academy, the city's first computer science-focused middle school, founder and principal Mashea Ashton recognized the toll the pandemic, hybrid learning and police brutality were taking on educators and the school's predominantly Black and Latino students.
Beginning last September, through a partnership with The Teaching Well, staff and teachers were encouraged to set personal goals, listen to their bodies and use deep breathing and meditation techniques to adapt to the stresses of the year. About half of the school's staff also received individual, virtual coaching twice monthly.

Then, starting in January, the school established monthly "I Mind My Mind" social-emotional learning and mindfulness lessons for students during a repurposed 30-minute advisory period. Taught by a group of teachers and social workers dubbed the "Known, Loved, and Respected" team, lessons centered on topics like empathy, healthy relationships and conflict resolution.
Each team member was paired with one class for the semester to build trust. Jacqueline Baron, one of the school's social workers, said that having the key monthly lessons with a range of adults — beyond students' usual teachers — enabled more staff-student relationships.
Each day at the academy began with a "mood meter" check-in, where students shared how they were feeling with words or colors. The meter gave teachers a moment to gauge students' mental health that day and check in with specific students as needed, Baron said.
They learned and used deep breathing exercises, grounding techniques like stretching or counting, drawing, music and yoga to cope with stress, and talked through scenarios, like what to do to support a friend who isn't logging into online school. Before last semester's first math exam, they focused on managing anxiety for test taking.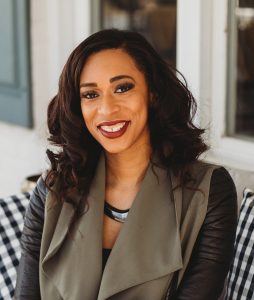 "They already possess many of the tools that they need to be successful," Baron said. "I think that the tools just need to be unlocked and built upon in practice."
The homeroom advisory also offered time for students to talk freely about what current events might be weighing on their minds, and what it means to be a racial minority in America.
The conversations, Ashton said, encouraged scholars to "respect their identity, respect their culture, to be proud of who we are and who they will become — but also understand that the world is changing, and that they are impacted by what's happening around them. We want them to ask questions, we want them to be curious, we want them to be innovative, and not feel victim."
For rising eighth-grader Leila Graham, it was the first year she'd tried mindfulness exercises. She said she's now made deep breathing a habit, something she can turn to in stressful or uncomfortable situations.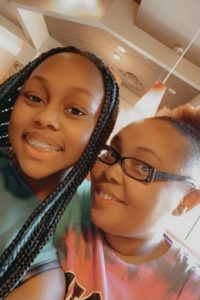 "It let me know that even though we are suffering, that they still cared about how we were affected by the pandemic," she said. "Some people don't have the opportunity to talk about their feelings at home that they would at school."
Her mother, Lisa, said she and her daughter have always had open communication, but this year, conversations about her well-being have been different; Leila now has vocabulary to express herself more accurately.
"I just love that my daughter gets to experience this at such a young age — she doesn't have to wait until she's in her 30s, like me, in order to be able to get introduced to it," Lisa Graham said.
This fall, Digital Pioneers Academy will enroll over 480 students in grades 6 through 9, and 40 percent of sixth-graders have siblings in upper grades. At a time when schools face historic declines in enrollment, the school is nearing full capacity, at about 90 percent of its enrollment goal for lower grades, and with a wait list for ninth grade.
Attendance averaged around 93 percent from the 2020-21 school year, above national levels. The mindfulness model, Ashton said, was key to keeping the community together and engaged.
Staff satisfaction increased from 80 percent at the end of 2020 to 95 percent at the end of this school year, and 97 percent of staff agreed to return for 2021-22. Just 56 percent returned after the first pandemic year.
Tarneil Miller, dean of social emotional learning, told The 74 that the 2020 school year was somewhat of a collective "whole year of bad days" for educators nationwide.
He said the trauma, emotion and fear of recent months needed to be acknowledged during the school day. The Jan. 6 Capitol riot, for instance, took place a few blocks away from the school.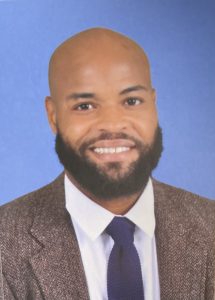 "It's a lot for us as adults. So you have to also think about scholars as well — they're seeing the same thing we're seeing," Miller said. "Why not have this in place, to give them that space to at least feel like they're seen, at the bare minimum. And to have something in place that gives them a moment to have both feet on the ground."
Miller has kept practicing some of the mindfulness techniques he's learned over the last year for his own well-being, including a daily reflection on what went well, what happened and how he can be better the next day. He also visualizes clearing his head space — comparing closing iPhone apps running in the background to scenarios or situations that may overwhelm him or cause anxiety.
The school will continue monthly mindfulness lessons in advisory periods in the 2021-22 academic year, set to begin Aug. 30, with most students returning in person. Staff already reconnected with a mindfulness coach in summer professional development sessions.
Baron said that the school is also considering ways to support students in smaller groups focused on issues such as social skills, grief and loss. Washington, D.C. 's 7th and 8th wards, where many students live, were among the neighborhoods hit hardest by the pandemic. As of February, they accounted for 35 percent of lives lost to COVID-19 in the city.
Some staff sessions have supported the school's team in managing transferred and individual trauma. Like students, the academy's staff are encouraged to use wellness tools, like small breaks, breathing, and psychological, emotional and physical self-assessments.
"That's not selfish — to prioritize ourselves, too — because in order to do the work that we do, we have to make sure that we're taking care of ourselves," Baron said.
Support The 74's year-end campaign. Make a tax-exempt donation now.