Under Huckabee Sanders, Red-State Reforms Now Roll Through Arkansas
The youngest governor in the country is the latest to embrace both teacher pay raises and expanded school choice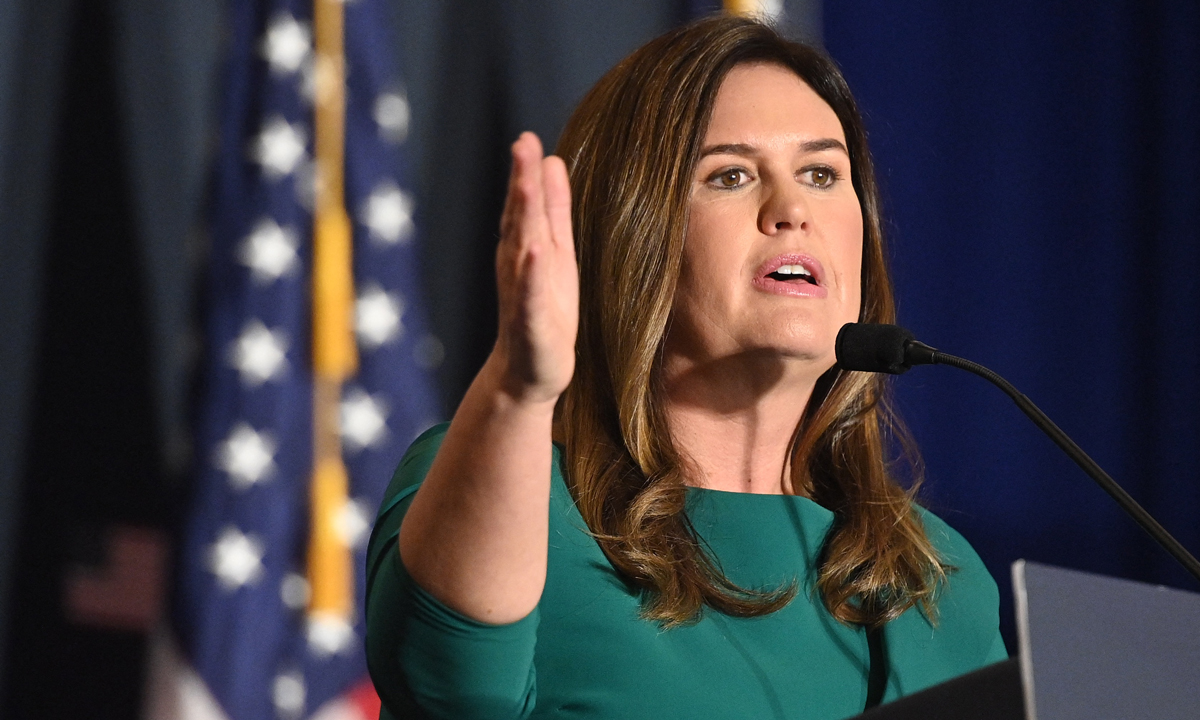 Get stories like these delivered straight to your inbox. Sign up for The 74 Newsletter
Last week, in the first major act of her administration, Arkansas Gov. Sarah Huckabee Sanders unveiled an omnibus package that she called "the most substantial overhaul of our state's education system" in the history of her state.
Fully enacted, the initiative would include a massive pay raise for teachers that would move the minimum salary from 48th in the nation to fourth; an infusion of resources to literacy instruction, including 120 new reading coaches; a strike against the teaching of critical race theory in classrooms; and a statewide rollout of education savings accounts over the next three years.
The plan is still only a loose proposal that has not been released as formal legislation. But those elements would make it a transformative bill in Arkansas, where student achievement was profoundly discouraging even before the pandemic. Tom Newell, vice president of government affairs for the reform-oriented advocacy group yes.every kid., said the so-called LEARNS (Literacy, Empowerment, Accountability, Readiness, Networking, and Safety) program held the potential to "expand and improve learning opportunities across the state."
"Arkansas LEARNS will expand and improve learning opportunities across the state," Newell said in a statement."This landmark legislative proposal is a chance to modernize learning, empowering families to choose and customize the education that's best for their child."
The package holds significant political promise as well. Already recognizable from her service in the Trump administration, Huckabee Sanders's rise was assured even before she was selected to deliver the nationally televised response last week to President Biden's State of the Union Address. But her focus on schools — and especially the strategic decision to combine the additional K–12 funding with broadened educational options — offers insight into the GOP's policy and messaging strategy just months after a disappointing midterm performance.
Olivia Gardner, the director of education policy for Arkansas Advocates for Children and Families, agreed that the "huge undertaking" promised by Huckabee Sanders would inevitably help shape the legacy of a governorship that is still only weeks old.
"She talked about how she wanted education to be the hallmark of her administration, and I think this demonstrates that that is definitely going to be the case," Gardner remarked.
Boosting teacher pay
While experts differ on the potential impact of the LEARNS plan, none dispute that student outcomes in Arkansas are in dire need of improvement.
According to the release of 2022 results from the National Assessment of Educational Progress, a federal standardized test known colloquially as the Nation's Report Card, reading scores in Arkansas are the ninth-worst of any state. Performance in math was even worse. In both subjects, students lost considerable ground during the pandemic even though schools swiftly reopened for in-person learning.
Though the dismal achievement can be pinned on multiple factors — including persistently high levels of child poverty — local and national experts have increasingly pointed to a deficient supply of skilled teachers. Over the last decade, enrollment in Arkansas's teacher preparatory programs fell dramatically, leading some districts in the state's more impoverished counties to request waivers that would allow them to hire applicants without teaching licenses.
A 2021 report from the nonprofit advocacy group TNTP found that roughly 4 percent of Arkansas teachers were uncertified, more than double the national average. In 30 districts, uncertified employees made up 10 percent or more of the teaching workforce.
Gema Zamarro Rodriguez, an economist at the University of Arkansas's Department of Education Reform, said she believed the pay bump included in LEARNS could make the profession substantially more attractive. That increase — effectively lifting the starting teacher salary from $36,000 to $50,000 — would improve the earnings of nearly half of all Arkansas teachers.
What's more, "those teachers are not uniformly concentrated in the state; they are mostly concentrated in …shortage areas" in and around the state's Delta region, Zamarro said. "I think increasing salaries could be positive, and it's really going to affect the areas that need it more."
Gov. Huckabee Sanders is pushing for several other workforce incentives, including the addition of 12 weeks of paid maternity leave. But those inducements are paired with more controversial measures. The administration has thus far been short on details, but a proposed $10,000 bonus for "good teachers" seems to open the door to a merit pay system that could prove unpopular with rank-and-file instructors.
Another change would be much less ambiguous in its effects: the repeal of the Teacher Fair Dismissal Act, a law that requires schools to provide notice and due process to teachers before termination of their employment. Zamarro said the law's elimination, along with the "mixed" research assessments of pay-for-performance schemes in school settings, gave her some pause about the plan's possible consequences for attracting and retaining teachers.
"I think the overall increase in pay is positive, but there are some other components in there that I worry might have the opposite effect."
Division on 'education freedom'
But the policy shift that will draw the most scrutiny is the governor's effort to extend school choice to every Arkansas family through the provision of what her administration has dubbed "education freedom accounts."
Typically referred to as education savings accounts, the school choice vehicle disburses some portion of the state's per-pupil allotment to parents for their use, whether for private school tuition, tutoring, or other instructional costs. A clutch of Republican governors have pushed to establish ESA programs already this year, and Arizona's universal eligibility is seen as the "holy grail" in conservative policy circles.
Arkansas already features several mechanisms for private school choice: a direct voucher program that enrolls about 700 students with disabilities, as well as a tax-credit scholarship for low-income students to offset the cost of private tuition. The new accounts — which should be one of the most expensive items in a package estimated to cost $300 million — would be reserved only for needy families in 2023–24 before becoming available to all students by 2025–26.
The potential shock to education finances, which could draw both students and funding from traditional schools, has already drawn criticism. Gardner, whose organization has issued a statement warning public officials against "[creating] inequity with our public education dollars," said they would likely not lend their backing to any legislation that included an ESA plank.
"We may be supportive of other things in the bill, but because of this 'education freedom' component, we couldn't be supportive overall," Gardner said. "It's just going to be so detrimental to our public schools that we feel it's important to stand up against the bill."
In one of the reddest states in the country, GOP opposition would be necessary to sink the idea. But that might not be as unlikely as it sounds: In 2021, a bill that would have widened access to the existing voucher system failed by an eight-vote margin, with Republicans accounting for most of the "no" votes. One legislator, Republican Rep. Jim Wooten, said the legislation could act as the "final nail driven in public education in this state."
In an email, Wooten said that, if passed, the new omnibus proposal "will forever change the landscape of education in Arkansas — at the expense of public education. Every dollar lost to school choice is a dollar lost to educating…over 400,000 deserving students."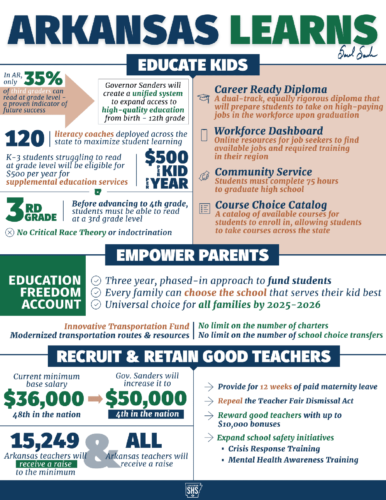 Some found it notable that the school choice provisions were linked to a roundly popular pay increase for teachers. With federal COVID aid swelling budgets, red-state governors have increasingly been willing to court teachers with raises, even as they simultaneously pursue contentious policies like vouchers or classroom content restrictions. The LEARNS plan includes a thus-far unspecified ban on what is sometimes called critical race theory, and at the press conference announcing its arrival, Huckabee Sanders vowed to "never subject our kids to indoctrination."
Other Republicans road-tested the approach, including Gov. Spencer Cox of Utah, who signed a similarly structured bill just last month. But the Republican archetype for this strategy has been Florida Gov. Ron DeSantis, who committed significant new funding to public education over the last few years while clashing with educators over curriculum, parental rights, and the participation of transgender students in girls' sports.
Newly appointed Arkansas Education Secretary Jacob Oliva was hired by Hucakbee Sanders after a long stint in Florida, where he helped carry out DeSantis's vision for public education. In a recent interview about the LEARNS plan with Little Rock news station KTHV, he argued that if an overwhelming number of students used their "freedom accounts" to switch to private schools, "we need to have a hard, serious conversation about why parents are choosing other options."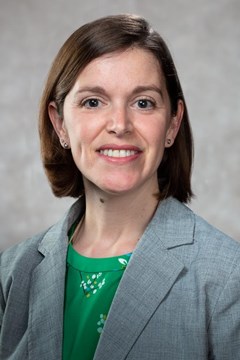 The University of Arkansas's Zamarro said that the poor performance of the state's schools demanded action, but that the sheer scale of the governor's reforms also called for careful evaluation.
"This is a state that needs to move forward and do something for kids. But how these things are going to be implemented will be key. I'm not sure there's another state that has done so many of these things at once, so it's going to be very important to track what is happening and whether it's working."
Get stories like these delivered straight to your inbox. Sign up for The 74 Newsletter