Rees: Congress Acted Quickly to Pass the Stimulus. Now It Needs to Make Sure the Education Funding Goes Where It's Needed Most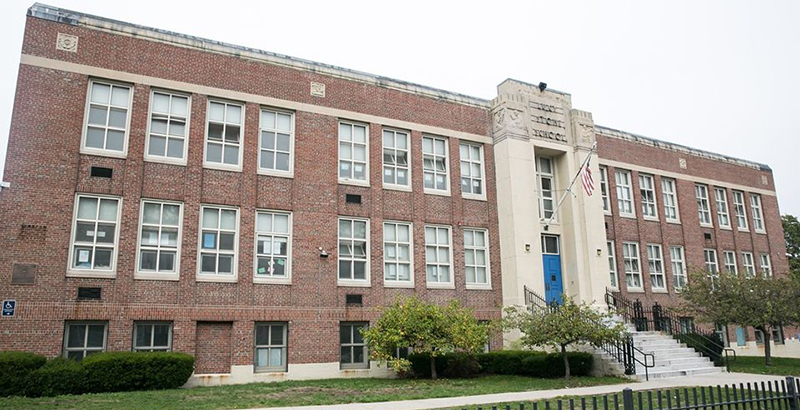 Throughout the coronavirus crisis, the education community has been a shining star. Teachers are working to keep their students connected and learning. Schools, even as they face their own challenges, are providing meals to families and donating supplies to hospitals and senior centers to help alleviate shortages. At a time when we need inspiration, educators are providing it in abundance.
Policymakers have also stepped up in a big way. In just three weeks, Congress and President Trump have approved around $2.3 trillion in relief for people, businesses, communities, families and schools affected by the damage coronavirus is inflicting.
The most recent bill contains $13.5 billion to directly aid K-12 schools and $14.25 billion to help colleges and universities. Governors can use another $3 billion to support education in their states however they choose. Tens of billions more will support nutrition and community wellness efforts that have a direct effect on students and families.
The challenge now is to allocate this funding quickly, effectively and equitably. That responsibility falls to federal agencies and governors. In addition, schools are facing issues that Congress will need to address in future legislation. Here are five things policymakers can do to help students and families in the weeks and months to come.
First, the $13.5 billion in emergency K-12 funding that Congress passed will be allocated to states and distributed to Local Education Agencies (LEAs) according to the formula that guides Title I funding. Districts and schools that typically receive Title I funds should see around 80 percent more money this year. Charter schools that operate as their own LEAs are assured funding. Those that are overseen by school districts will rely on their districts to provide funding. Education Secretary Betsy DeVos and governors should encourage districts to make these decisions solely in the interest of students, without regard to differences in school model.
Second, the $3 billion in discretionary funding that governors have access to can be spent across the entire spectrum of education. Governors should look carefully at where the money can do the most good, which is likely to be low-income communities that perpetually struggle to find adequate funding. Children in poorer communities are at high risk of learning loss as a result of this crisis. Directing additional funding to keep these children on track academically and socially will pay dividends for years to come.
Third, it's time to get creative. New congressional funding for nutrition assistance explicitly calls on the Department of Agriculture (USDA) to develop demonstration projects for distributing food. We've already seen schools working to do this in their communities. The USDA should continue to encourage schools to be innovative partners in getting food assistance to students and families. Money for child care and Development Block Grants and Head Start will also make it possible to extend help to more children in need, particularly those who will need access to summer learning opportunities. Since schools are already helping these children every day, it makes sense for agencies and community organizations to partner with schools to reach children and families.
Fourth, the U.S. Department of Education and state governments should work to get money into communities as quickly as possible. I know they're committed to doing this, but red tape can get in the way. Any applications required to receive aid from the federal government or states should be simple and approvals granted as soon as possible. The federal government should also clarify that emergency funds can cover expenses schools are incurring right now, not just those that occur after applications are approved.
Finally, no one knows how long this crisis will last. Future legislation to jump-start the economy should include solutions to challenges schools and students are facing. For instance, lack of access to the internet and computers is holding back learning for the most vulnerable students. Although some of the new K-12 crisis funding can be used to address technology issues, the need is vast and the issue won't go away when students return to classrooms. Congress needs to address the technology gap that is now the biggest battle in the ongoing fight for educational equity.
States are also likely to see big declines in revenue as economic growth plummets and tax payments get postponed or never materialize at all. Students shouldn't have to suffer because of unanticipated and uncontrollable revenue declines. While the extent of the economic damage isn't yet known, the federal government and states need to start thinking about ways to make sure that temporary revenue declines don't affect education spending in future school years. Schools will need more, not less, funding to make up for the educational shock students are enduring this spring.
I'm confident that our leaders will get this right. They've shown a willingness to act quickly and in bipartisan fashion to patch the problems caused by the coronavirus. They should continue to work with unity and purpose as they implement recently passed measures and develop permanent fixes for the challenges to come.
Nina Rees is the president and CEO of the National Alliance for Public Charter Schools, the nation's leading charter school advocacy organization.
Get stories like these delivered straight to your inbox. Sign up for The 74 Newsletter