Laurens: 12 Million Kids Lack Internet Access. Now Is the Time for the Government to Step In and Close the Digital Divide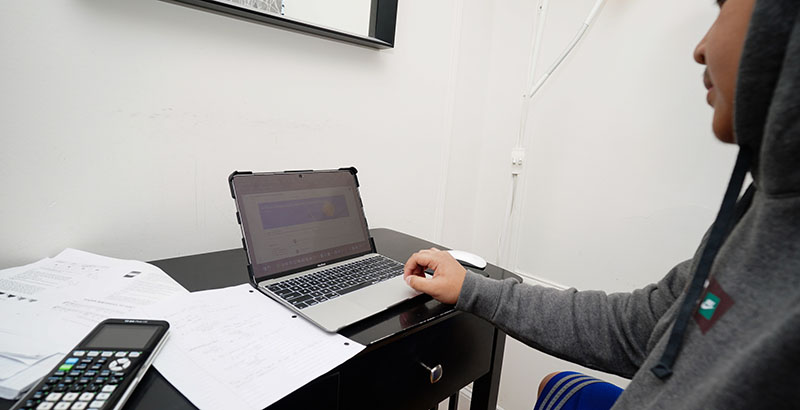 For decades, lawmakers and K-12 education advocates alike have been fighting to close the digital divide by expanding internet access to areas that need it most — poor, rural communities.
A 2019 report from the Federal Communications Commission, the agency responsible for, among other things, getting Americans connected to the internet, estimated that 21.3 million Americans, 6.5 percent of the population, lack internet access. Some 12 million of them are students in K-12 schools.
While it's unclear how our lives will be impacted in the weeks and years ahead as a results of the novel coronavirus, what is clear is that people in high-poverty communities — areas already plagued by high rates of unemployment, food insecurity and limited access to basic health care — are the ones who will be the most adversely impacted.
Students without broadband at home have always been at a disadvantage, but the shift from classroom to distance learning as schools shut down has made this a critical shortcoming.
Over the past few weeks, an array of coalitions have launched significant efforts to immediately expand at-home connectivity. There are multiple ways of achieving this, but both funding and flexibility will be required. Congress can appropriate dedicated spending specifically for home internet access, but the FCC is the body best able to effectuate immediate changes with its E-rate program and Universal Service Fund, which provides discounts of up to 90 percent to help schools and libraries gain affordable telecommunications and internet access.
Massachusetts Sen. Ed Markey, creator of the original E-rate program, and 15 other senators sent a letter urging Ajit Pai, chairman of the FCC, to "use its emergency powers to temporarily waive relevant E-rate program rules and allow its beneficiaries to utilize universal service funding to provide home wireless service to existing school devices and hotspots for students who lack internet access at home."
Echoing their call, my organization, Education Reform Now, joined forces with Future Ready Schools and 16 other groups to call on the FCC to use E-rate funds to equip students with home internet access so they can continue learning while out of school. Our letter, which garnered more than 7,500 signatures, drilled down on the racial inequities that lie within the digital divide, citing, for example, that "12 percent of white students had no internet access at home, compared to nearly 20 percent of black and Latino students and 37 percent of Native students."
House Speaker Nancy Pelosi's Take Responsibility for Workers and Families Act proposed establishing a $2 billion Emergency Connectivity Fund to bolster the FCC's existing Universal Service Fund, but this measure didn't make it into the $2 trillion stimulus package ultimately passed by Congress. Purchasing educational technology, including connectivity devices, is an allowable use of the $13.2 billion allocated to K-12 education, but much more action is needed, and fast.
Calls for expansion of E-rate and the fund came from within the agency during the FCC's monthly meeting when one commissioner, Jessica Rosenworcel, urged her colleagues to "use E-rate to provide schools with Wi-Fi hotspots to loan out to students who lack reliable internet access at home, just as Sen. Ed Markey and other members of Congress have urged us to do."
"Digital connectivity will remain the safest way to telework, access medical information, look for jobs and help our next generation learn while school is closed," urged another FCC commissioner, Geoffrey Starks.
Evolving the E-rate program is just one aspect of the resource equity crisis our K-12 system will be addressing. It will take innovative policies and guidance from the U.S. Department of Education. In the words of House Majority Whip James Clyburn, "We must ensure America's greatness is accessible and affordable to all."
One student locked out of learning is too much; our country can't afford to leave behind 12 million kids. It's time to make internet access for all a reality. If not a pandemic, what will it take?
Dana Laurens is senior associate for policy and advocacy at Education Reform Now.
Support The 74's year-end campaign. Make a tax-exempt donation now.