Poll: For Many School Choice Advocates, 'Religious' Means 'Christian'
Hanson & Melamede: Support for vouchers and education savings accounts drops when survey respondents realize funding can go to schools of other faiths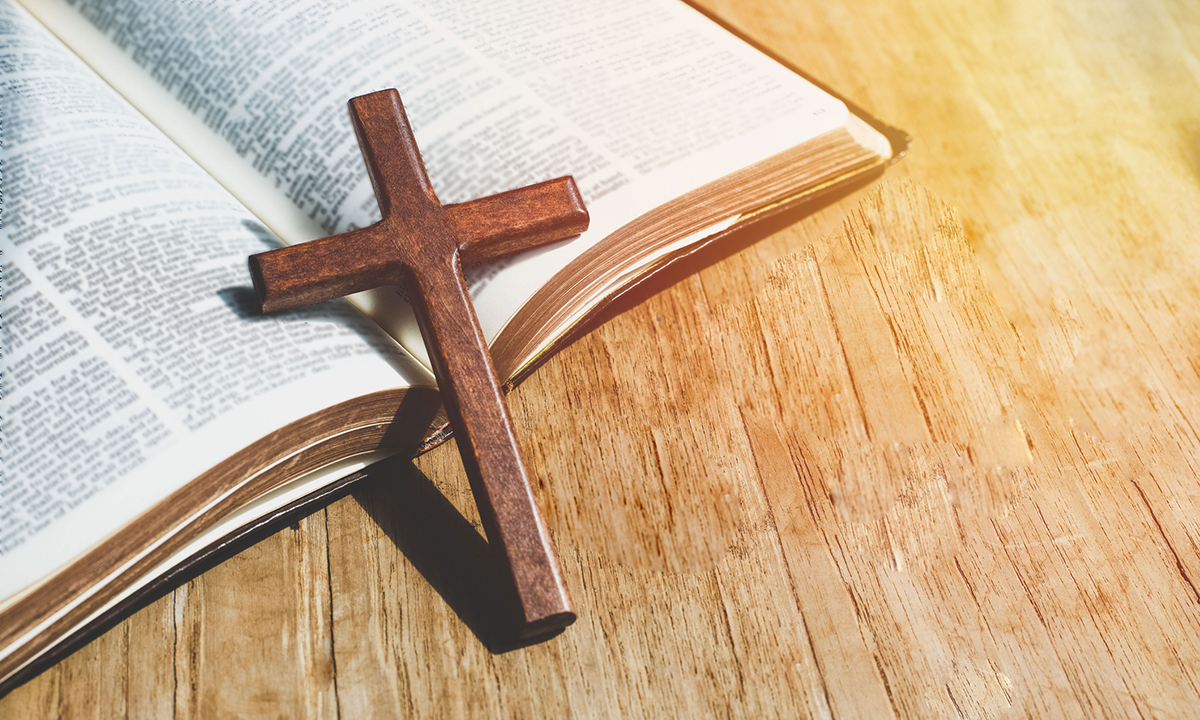 Support The 74's year-end campaign. Make a tax-exempt donation now.
Across the country, a growing number of states are introducing or expanding school choice legislation. Proponents of these programs tout greater educational options for families through access to alternatives to traditional public schools including charter schools and homeschooling. But these initiatives take on a troubling aspect when they divert taxpayer money to policies like vouchers and education savings accounts to pay for education in private schools — nearly two-thirds of which have a religious affiliation.
Even more troubling: Our research shows that many of these proponents have one particular religious affiliation in mind.
Our home state of Iowa is a good example. Under newly passed legislation, Iowa families are eligible to receive $7,598 a year in an education savings account for private school tuition. According to a Des Moines Register analysis, all but six of Iowa's 183 private schools have a religious affiliation.
A Grinnell College National Poll asked 1,000 adults 18 years of age or older whether states should be allowed to subsidize religious education with public funds. Fifty-five percent of Americans said they should not. The major exceptions to this fact: Republicans and evangelical Christians. Majorities of both groups favor the policy.
But our research found that support for school choice programs isn't just about providing options for families of all religious backgrounds — it is about the unspoken assumption that the beneficiaries of these programs are private Christian schools. Respondents to our poll were split into two groups at random. One group was asked if they would favor using taxpayer funds to support students who attend private religious schools, with no particular faith mentioned. The other half was asked the same question, prefaced with the statement, "Across the United States, there are private religious schools affiliated with the Muslim, Jewish and Christian traditions."
While 55% of respondents opposed funding private religious education in both versions of the question, Republicans' support for providing taxpayer funds to religious schools fell by nearly 10 points, from 60% to a bare majority of 51%, when they were informed that there are Muslim and Jewish schools in addition to Christian options. We observed a similar decline in support among evangelical Christians; 65% supported providing public funds answering the generic version of the question, compared with 53% responding to the multi-religious version.
Efforts to pass school choice legislation have risen to prominence as public K-12 education has increasingly become the subject of partisan and ideological conflict over the teaching of topics like gender identity and the history of racism in America. The response in many Republican-led states has been a two-pronged effort to more tightly regulate classroom lessons and library materials in the public school system, while giving parents greater support for moving their children into private schools.
The fact that so many of these are Christian-affiliated explains why providing state funding for private education has been a longstanding goal of the Christian conservatives who form a core part of the Republican Party's base. But the United States is a nation of enormous religious diversity. While many Americans are likely familiar with a private Christian school in their local community, far fewer are likely to have encountered any of the country's 1,300 or so private Jewish and Muslim K-12 schools.
While perhaps the strongest advocates of choice are not considering them in their efforts, non-Christian schools would indeed be eligible to benefit from state-funded school choice programs. This raises the question: Do the most vocal school choice advocates genuinely support educational choice — including by funding Jewish and Muslim schools? Or is "choice" really just code for "Christian"?
These research findings offer some much-needed clarity about the way Americans think about programs that fund private schools on the public dime. When framed in terms of their practical effect of paying for religious education, school choice programs are unpopular with the American public. Going a step further, Republicans and evangelical Christians — the main advocates of school choice legislation — view the idea much less favorably when they're reminded that "choice" doesn't just mean Christian.
Ultimately, pulling back the veil on the politics of school choice reveals that the American public is in dire need of an honest conversation about K-12 education. This is one place to start.
Support The 74's year-end campaign. Make a tax-exempt donation now.