Education Savings Account Bill Introduced in Idaho Senate Committee
Bill is modeled after Arizona with a projected price tag of $20 million in state funds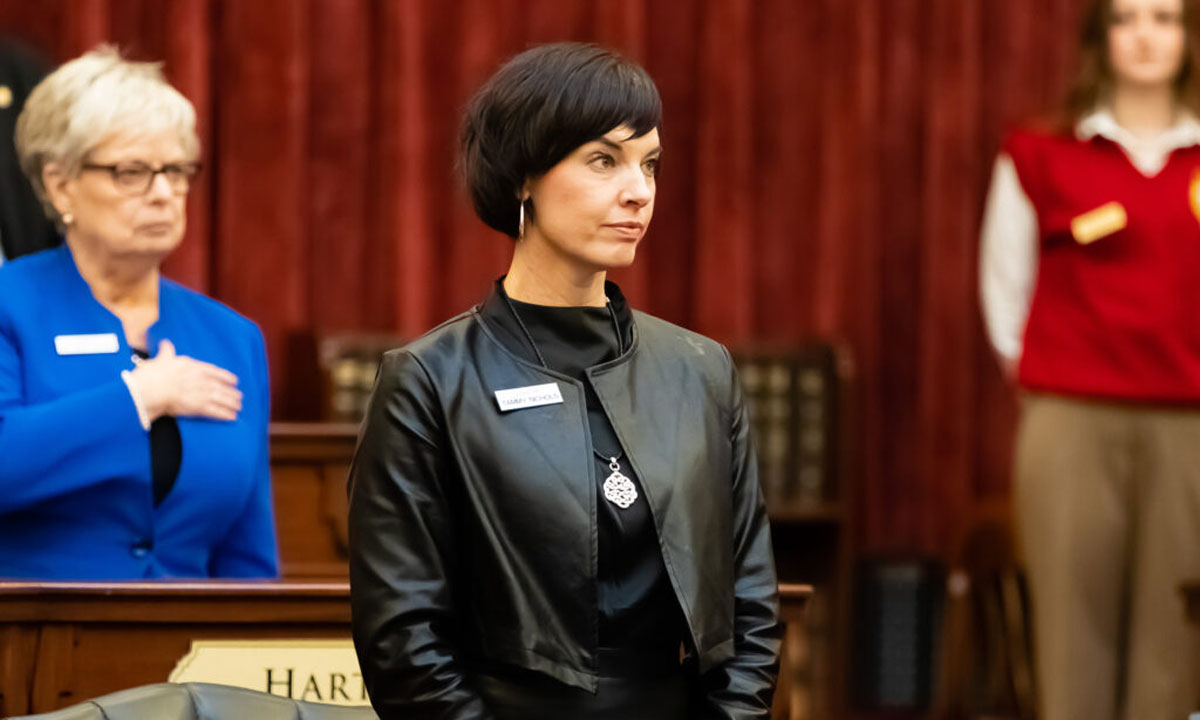 Get stories like these delivered straight to your inbox. Sign up for The 74 Newsletter
Idaho's Senate Education Committee introduced a bill modeled after Arizona's universal education savings account program on Tuesday, with a stated price tag of $20 million in state funds, according to previous statements from legislators.
Sen. Tammy Nichols, R-Middleton, is a member of the education committee and the bill's sponsor. The legislation, titled "Freedom in Education Savings Accounts," would establish savings accounts using public funds equivalent to 80% of the most recent student funding allocation as calculated by the state.
Committee Chairman Dave Lent, R-Idaho Falls, did not allow discussion on the bill before Sen. Ben Toews, R-Coeur d'Alene, motioned to print it. The bill could be granted a full hearing before the Senate committee in the coming weeks of the legislative session.
Unlike 529 education savings accounts, which are investment accounts with tax benefits meant to be used for postsecondary education such as college or trade school, education savings accounts typically take the per-pupil spending allocated by a state's student funding formula and distribute that money to parents for use at a private school or for homeschooling. The bill does not specify if religiously affiliated schools would be included as eligible institutions, but Sen. Brian Lenney, R-Nampa, introduced a bill Monday that would repeal Idaho's Blaine Amendment, which prohibits the Legislature and all other public entities from using public funds to support religious organizations.
Under the current calculation, that amount for Idaho students would be $5,950.
"Idaho has limited school choice, but that is not enough," Nichols told the committee, saying some children face discrimination in education simply because of where they live, their family's income, disability or race. She then went on to describe other reasons families might want to find a different option.
"Declining test scores, overcrowding, students not meeting grade level benchmarks, bullying, staffing shortages, curriculum issues, indoctrinization (sic), and the list goes on, are contributing to numerous frustrations with the status quo," Nichols said.
The funds, according to the legislation, could be used for:
Tuition or fees at a private school or online program approved by the Idaho State Department of Education
Required textbooks
Educational therapies from a licensed or accredited provider, curricula and supplementary materials
Educational and psychological evaluations, assistive technology rentals and braille translation
Tutoring and tuition for approved vocational and life skills classes
Fees for standardized tests or college entrance exams, textbooks required by an eligible postsecondary institution
Fees to manage the education savings account
Classes and extracurricular programs offered by a public school
School uniforms and transportation
Computer hardware and devices primarily used for educational purposes
Savings account would empower parents 'rather than the unions,' Middleton senator says
Nichols said 26 states have introduced education savings account bills this year, including Utah, Iowa, Washington and Wyoming. While the policy's proponents say it is beneficial for students, families and schools, opponents have pointed to states like Wisconsin, where costs have ballooned much larger than original estimates and caused property taxes to increase.
The American Legislative Exchange Council, a corporate-backed organization that drafts and disseminates model legislation geared toward conservative policies, was involved in establishing Arizona's education savings account program, including providing model legislation language.
"The goal is that through an ESA, parents will be the ones we empower rather than the unions and education bureaucracies that have dominated school governance and the learning and higher standards that students need," Nichols said. "We can no longer ignore the facts and must change business as usual."
According to a release from the Idaho Freedom Caucus, which includes Nichols, individual accounts would be randomly audited on a quarterly and annual basis to prevent misuse of public funds. The bill would also establish a parent review commission as well to review the implementation of policies and procedures for the program, parental concerns and any work to address complaints about the program. The commission would consist of six members who are parents of students participating in the program and would be appointed by leadership of the House and Senate majority and minority leaders and two would be appointed by the governor.
Idaho Capital Sun is part of States Newsroom, a network of news bureaus supported by grants and a coalition of donors as a 501c(3) public charity. Idaho Capital Sun maintains editorial independence. Contact Editor Christina Lords for questions: info@idahocapitalsun.com. Follow Idaho Capital Sun on Facebook and Twitter.
Get stories like these delivered straight to your inbox. Sign up for The 74 Newsletter