Past is Present: AZ's Newly Elected GOP State Chief Returns for a Second Act
Tom Horne, who dismantled bilingual ed and stomped out ethnic studies, is back — this time targeting CRT and growing the state's voucher program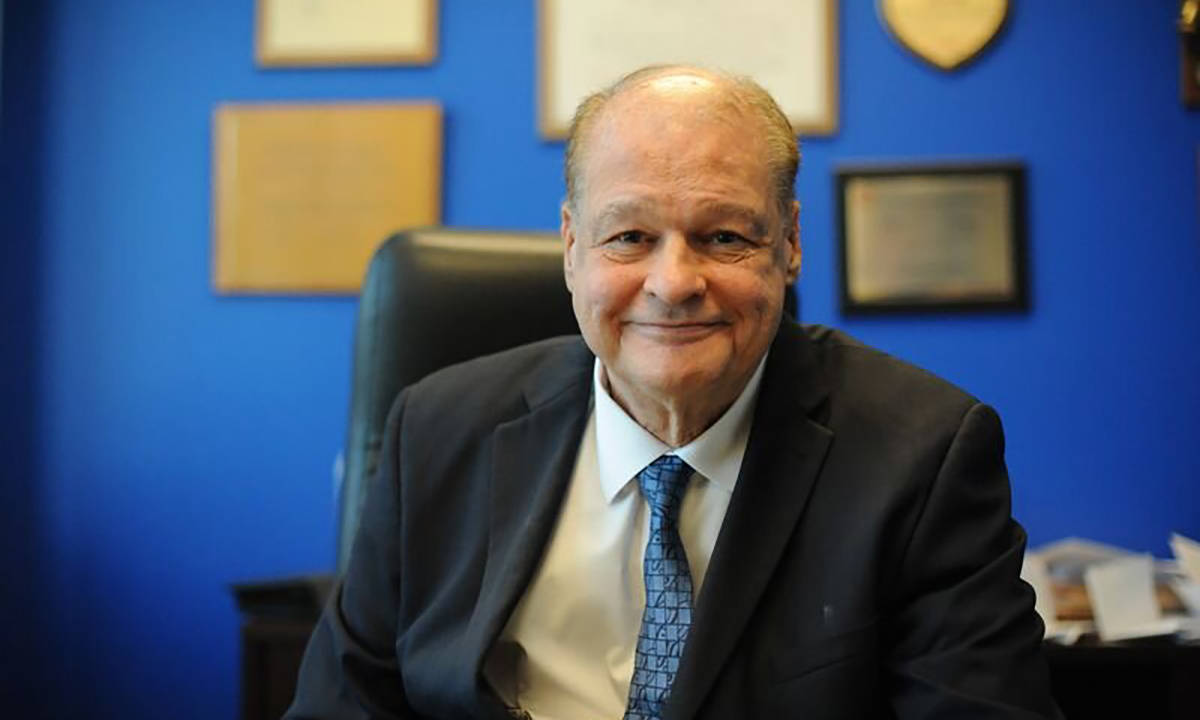 Support The 74's year-end campaign. Make a tax-exempt donation now.
The Arizona governor's race, among the nation's most closely watched, wasn't that state's only consequential election for children. Far from the spotlight, another, quieter battle, this one to head the school system, was won by a man who had the job before and who is remembered — at least by some — for the multiple scandals that marked his years of public service.
Republican Tom Horne, a 77-year-old Harvard-educated attorney, is returning to the job he held from 2003 to 2011, before completing a four-year stint as state attorney general. His critics worry he will reverse progress made under Democratic incumbent Kathy Hoffman, whom he narrowly beat, and will relax standards around the state's newly expanded and long fought-over voucher program.
His re-emergence alarms those who remember how he proudly dismantled bilingual education in the state earlier in his career and pushed to ban an ethnic studies program credited for better engaging Hispanic students by teaching them about their own history. Now, Horne is fixated on another topic, a new iteration of one of his older concerns: critical race theory.
The catch-all term used by conservatives to describe the teaching of systemic racism is, in Horne's view, an extension of the problem surrounding ethnic studies, in which children, he argues, are taught to view each other through the lens of race.
"What matters is what we know, what we do," Horne told The 74. "Race is entirely irrelevant. My opponents say race is primary. I don't want to teach kids that race is primary, but that they have to treat each other as individuals."
A court ruled in 2017 that the ethnic studies ban he lobbied for against the Tucson Unified School District was racist and violated students' constitutional rights. But Horne disagrees, maintaining the same position more than a decade later.
Horne, who calls himself "the opposite of a racist," said he supports teaching history in totality, including "the horrors of slavery, Jim Crow…[and] what happened in Oklahoma," a reference to the 1921 Tulsa Race Massacre. He advocates for a curriculum that teaches every student about the contribution of all groups, he said.
A former state legislator who also served on the board of Phoenix's Paradise Valley School District from 1978 to 2002, Horne has made numerous other pledges which he believes will bolster student performance and make campuses safer.
He vowed to renew the state's focus on testing, turn away from social-emotional learning, push for more guns on campus, impose stricter school discipline — and amp up newly expanded universal Empowerment Scholarship Accounts, signed into law by outgoing Gov. Doug Ducey in July. The program gives families approximately $6,500 a year per student to spend on private school tuition or other educational costs, like tutoring. It was initially offered to only a limited number of students, including those who attended failing schools or were in foster care, but is now available to all.
Critics say the new program will benefit the rich, not the poor as Horne has previously stated. But parents across the country, frustrated by school closures and disastrous distance learning efforts, are pushing for greater flexibility in their children's education: A ballot measure to kill the voucher expansion in Arizona failed to gain enough signatures this election cycle.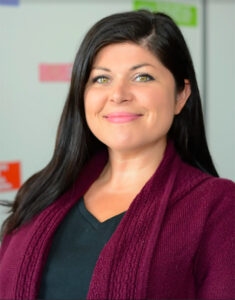 Beth Lewis, co-founder and executive director of Save Our Schools Arizona, which formed in 2017 to oppose universal vouchers, has worked in education in the state for 12 years, with half of that time spent as a teacher in a Tempe elementary school. She said Horne's plan will exacerbate inequality.
"I've always taught in extremely low-income schools," she said. "I see the impact of defunding public education … to not have counselors, aides, books and computers … and to have that money go [instead] to families already sending their kids to elite private schools — and who make millions — is painful," she said. "It's outright lying."
Prior to the expansion, just 12,127 children participated in the ESA program, state education officials said. The figure shot up to 42,842 by early December: Approximately 67% of the applicants did not have a prior record of public school enrollment. It's unclear how many were already enrolled in private school or who were being taught at home.
But the voucher program is not Lewis's only concern: She worries Horne's election will mark a major regression in other, critical ways.
"There is a fear we will take 10 or 20 steps backward," she said. "He has an antiquated belief system. It's not just that he's conservative but an extremist, authoritarian. He's all about forcing guns on campus. It's all about the tests, this grind culture, punishment — a punitive nature around school. As a teacher, I just don't think that's what our kids need or deserve."
Nicky Indicavitch, a parent and volunteer in her local school district, said Horne's vow to dismantle social-emotional learning — he calls it "a front for CRT" — will take away a critical tool teachers use to help students manage their stress, bolster their performance and improve the classroom environment.
"I have seen firsthand what happens when young people are not given the skills they need to manage complex social settings and how disruptive their behavior can become," said Indicavitch, who has experience in social work. "Tom Horne vowing to remove this valuable piece of education will only cause our children, their classmates and educators to struggle more."
Controversial record perhaps forgotten
Bill Scheel, a long-time political consultant, said Horne has always been a divisive candidate centering on race-based issues.
"He really has not changed his stripes or tactics in 20 years," he said.
Horne was wise to stay away from the public spotlight since he last held office in 2014, Scheel said. Prior to that, he was investigated by numerous entities, including the FBI, for campaign violations.
He paid a $10,000 fine and no criminal charges were filed: Horne said he was vindicated by the courts.
"Under the First Amendment, if you run for public office, people can lie about you without any consequence," he said. "There is a lot of lying that goes on."
Horne also was criticized for hiring an assistant attorney general, Carmen Chenal, despite her dubious past: He said recently that she was amply qualified and did an excellent job, particularly by utilizing her skills as a Spanish speaker.
Horne also was alleged to have left the scene of a fender bender in 2012, an incident that led to yet another scandal: Chenal was with Horne when the accident occurred in a parking lot near her apartment. The two married in 2020.
As for the damages done to the other vehicle, Horne said at least some of it can be attributed to the vehicle owner's son.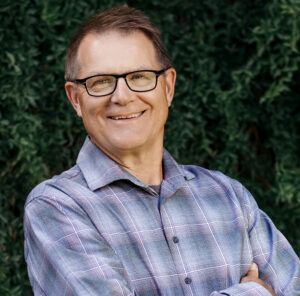 All of these incidents come decades after the Securities and Exchange Commission released damning findings about Horne's previous business, allegations he dismissed in a recent email because they happened in the 1970s.
"He kept himself under the radar and I guess, to his credit, he did not attach himself to the Trump ticket," Scheel said. "That kept some of that fire away from him."
Trump-backed candidates across the country, including in Arizona, suffered embarrassing defeats: Kari Lake, a MAGA Republican who narrowly lost the race for governor of the state, has not yet conceded. Attorney general candidate Abe Hamadeh, another Trump pick, is just hundreds of votes behind his Democratic opponent and is contesting the results.
Raised and spent over a $1M
Horne stuck with CRT longer than others, but it's not clear if his desire to limit classroom discussions of race — along with his opposition to bilingual education — were persuasive in a year when Arizona voters also approved a measure giving undocumented students access to in-state tuition and state financial aid.
Beyond the low profile nature of the race, Scheel noted Horne far outspent Hoffman. The former preschool teacher and speech language pathologist was not a career politician, he said: She was elected amid a swarm of similar victories for educators across the country in 2018.
"He raised and spent over $1 million," Scheel said. "She had $300,000."
Hoffman's nearly non-existent campaign allowed her challenger to be largely unharmed by a revelation that might have leveled another candidate. Horne was found to be in close ties with disgraced former state Rep. David Stringer, who was accused, in 1983, of paying two minors to have sex with him.
Stringer resigned from his post rather than disclose documents related to the case.
Most recently, he worked on Horne's campaign. Horne initially defended Stringer but later stepped away from him, telling The 74 he paid Stringer cash to return his in-kind contribution to the campaign.
The issue never really gained traction with voters.
"That's where more money could have elevated that current scandal and really damaged him," Scheel said.
Douglas Cole, chief operating officer of HighGround, a Republican-leaning political consulting firm, said Horne has long remained focused on the issues.
"He's a policy wonk," Cole said. "He always has been. He was that way as a [state] legislator, in the House of Representatives. He takes on controversial issues he believes in and fights for them. He gets pretty passionate about where he thinks things should go."
No matter his ambitions for schools, his is a supervisory and regulatory position: Scheel isn't sure how far Horne will get with a Democratic governor and, likely, attorney general. Cole agreed.
"If he wants to make sweeping changes, he would have to convince 16 senators, 31 members of the House and a governor of the opposite party," Cole said. "He's operating in a different paradigm. He's not a lawmaker."
Despite this, Horne, a lifelong pianist who plays with local orchestras and supports funding for the arts, is determined to make change.
He promises to investigate and quash any ethnic studies programs that have cropped up since he last held the post, saying the situation is much worse now than it was a decade ago: The teachings, he said, are more widespread.
"I have been fighting CRT since 2010, for 12 years, and for a long time felt like a voice in the wilderness," he said. "It wasn't until the last couple of years that the rest of the world caught up."
Support The 74's year-end campaign. Make a tax-exempt donation now.