New RAND Survey Suggests Support for Continuing Remote Schooling This Fall is Limited — Among White Families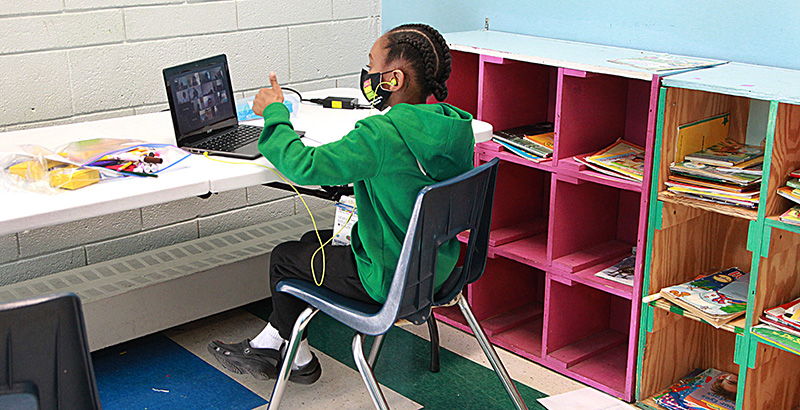 With just a few months to go until the start of the 2021-2022 school year, school districts nationwide are planning to offer families the option to keep their children learning remotely.
But new findings suggest that among many families, demand for remote or hybrid learning may not be so great.
More than eight in 10 parents surveyed (84 percent) now say they plan to send at least one of their children back for in-person schooling this fall, with another 12 percent unsure of their plans. Just five percent plan to keep their children home for the upcoming school year.
But the findings, released Thursday by researchers at the RAND Corp., come with stark differences between white parents and parents of color, among others.
Black and Hispanic parents "are the ones who are least sure they're going to send their kids back to school in person," said RAND researcher Heather Schwartz. While just 10 percent of white parents said they're "not sure" of their plans or that they plan to keep their kids home, 28 percent of Black parents and 27 percent of Hispanic parents said the same.
If they do send their children back, she noted, most want mask mandates. That's true of 86 percent of black parents, 78 percent of Hispanic parents, and 89 percent of Asian parents. By contrast, just 53 percent of white parents feel the same way.
Parents of color also want regular COVID testing — the split between black and white parents, for instance, is nearly 40 percentage points (74 vs. 36 percent).
In many districts, researchers have noted, Black families have been reluctant to let their children return to in-person school, often citing distrust in schools' safety efforts or historically disproportionate discipline policies. In Chicago earlier this year, average in-person attendance for white students was 73 percent, the Chicago Tribune reported. For Black students, it was less than 50 percent.
Even the CDC has noted that parents of color are "more concerned about some aspects of school reopening, such as compliance with mitigation measures, safety, and their child contracting or bringing home COVID-19," than were white parents.
In a New York Times op-ed this week, RiShawn Biddle, a fellow with the non-partisan think tank Future Ed, said recent announcements by New York Mayor Bill de Blasio and New Jersey Gov. Phil Murphy to end remote instruction in the fall are "bad news for a majority of the country's Black, Latino and Asian students and their parents who wish to keep virtual learning as an option." The move, Biddle said, "exacerbates already-existing educational and health care inequities."
Despite the differences, however, Schwartz said one finding seems fairly consistent: "Across the board, parents want ventilation," she said.
Classroom ventilation is the top measure parents say schools must put in place for them to feel safe sending their children back to school in person — it's more important than masks, social distancing and even teacher vaccinations, the data show.
Schwartz said the survey suggests that schools could allay parents' fears by "communicating very clearly about what specific safety measures they are putting in place."
Overall, two-thirds of parents want schools to keep COVID-19 safety measures, though rural and white parents are much more likely to prefer that schools "reduce or discontinue" their pandemic-related safety precautions. Black, Hispanic, Asian, and urban parents are much more likely to prefer that schools keep them, according to the survey, which was administered to 2,015 parents from April 30 to May 11.
Among parents who don't plan to send their children to school this fall, the top reasons are safety-related. Nearly one in three (31 percent) said, "My child(ren) feel safer in remote school," while nearly as many said they're concerned about their child transmitting or contracting COVID-19.
Twenty-two percent said they're staying home because their children "like remote school better."
And just five percent said they prefer homeschooling their children, while only two percent said their children either have a job they'd have to quit or that they must care for younger siblings.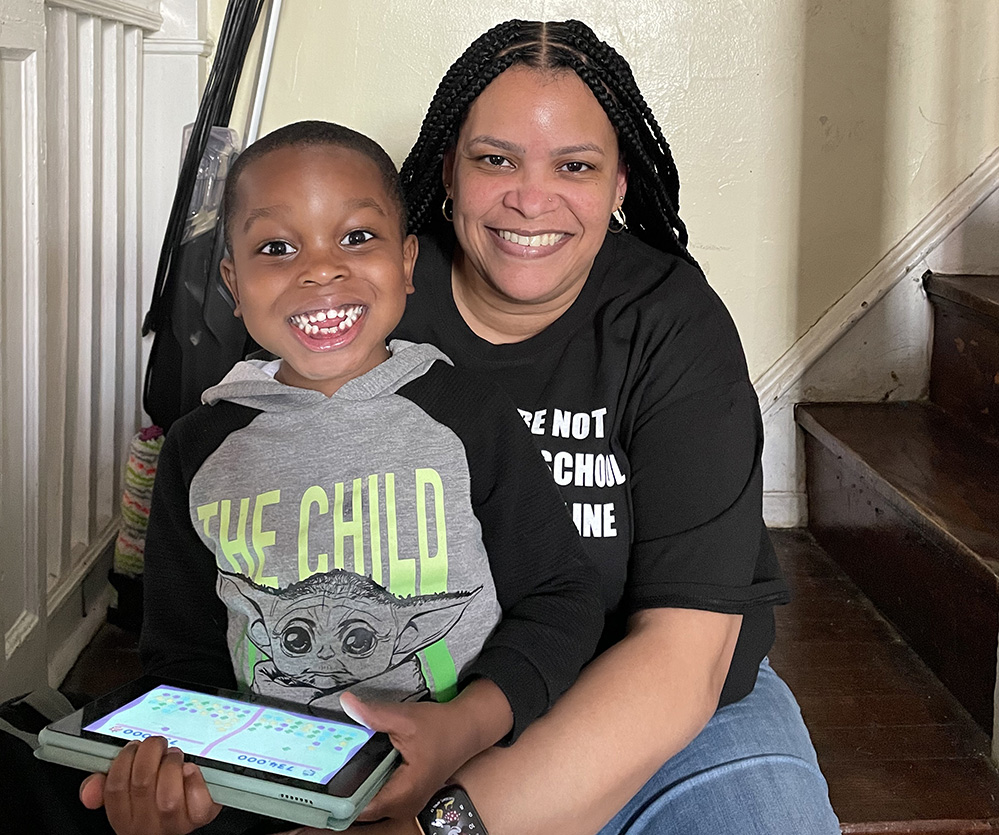 For Maritza Guridy, a mother of four in Philadelphia, safety is a big concern. She plans to send her children back to in-person schooling in the fall — Guridy is a secretary at the school that three of them will attend. But she understands that nervous parents want choices, especially those in multi-generational homes or with immunocompromised family members.
"The fact that some states are deciding not to even give parents a choice is very unfair," she said. "There are a lot of parents that are still very scared and very worried because they're still not even sure with certainty as to whether or not other children or even adults in the building have been vaccinated or are COVID-free."
At her school, Guridy said, adults have been tested weekly since April. "Not every school district, not every school across the country, has had that possibility," she said. "And there are still adults that for their own personal reasons have chosen not to vaccinate themselves."
The new survey results also suggest that children's vaccinations, while a game-changer for many families, aren't finding universal acceptance among parents. Just 52 percent said they planned to vaccinate their children, while another 17 percent were "unsure."
The Biden administration has pushed to get 70 percent of eligible Americans vaccinated by July 4, last month announcing a partnership with the ride-sharing companies Lyft and Uber to provide free rides to vaccination sites. Biden also said the nation's largest community colleges will host vaccination clinics through the end of June. In addition, the Federal Emergency Management Agency will fund "on-the-ground efforts" to promote vaccination, such as phone banking, door-to-door canvassing, and pop-up vaccination sites in workplaces and churches.
The new findings stand in stark contrast to similar surveys this spring. One, from NPR, found that 29 percent of parents were "likely to stick with remote learning indefinitely."
A poll released June 2 by the National Parents Union found similar results to NPR in most regions: in the Midwest, 21 percent of parents said they preferred hybrid instruction to in-person instruction.
RAND's Schwartz noted that her data have a large, 12 percent "undecided" group to consider. She also said a portion of the difference in findings could be due to how the survey questions are worded. Unlike others, hers didn't ask parents about preferences — it asked about actual plans. "It's a little more cut-and-dried," she said. "It's not 'What would you like? Would you like an option?' When you think about it, who doesn't like an option?"
Brooklyn, N.Y., parent Amanda Zinoman said she's ready for in-person schooling to resume. "I'm very excited for my son to go back to school full-time," she said. "But I understand that if you don't want to send your kid to school, there should be an alternative."
Zinoman, whose 11-year-old, Jonah, has attended his small public middle school from home all year, said she has all but written off 2020-2021, which she said "feels like a bit of a lost year" for him.
"I think it's a tough situation all around," she said, "but my feeling is that kids need to be in school. I think that kids who thrive at home are a small minority — especially at my son's age, adolescence. They need the social [interaction], they need the attention, and they need to be with people other than their parents."
Get stories like these delivered straight to your inbox. Sign up for The 74 Newsletter