As New York Brings 'Everyone Back' to Schools in Fall, Observers Wonder Where That Leaves Once-Heralded Remote Learning Program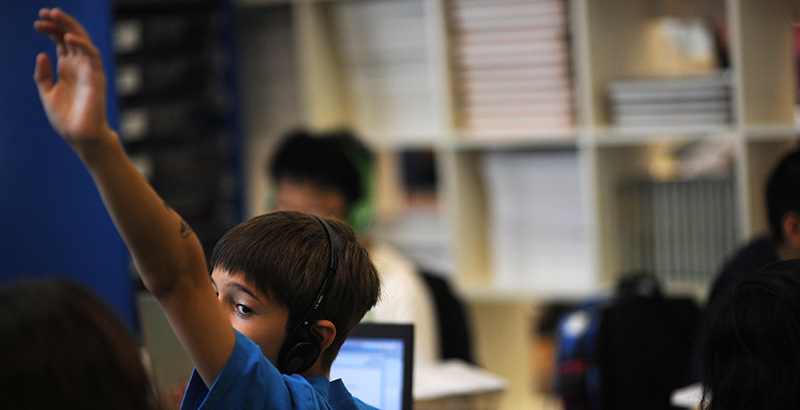 Get essential education news and commentary delivered straight to your inbox. Sign up here for The 74's daily newsletter.
When New York Mayor Bill de Blasio last month said he's requiring all city students, teachers, and staff to show up to school this fall in-person, no exceptions, he stunned longtime observers of the nation's largest public school system.
"You would think that online learning was some new frontier for the New York City Department of Education that had never been tried before," said Tom Liam Lynch, a former teacher who is editor-in-chief of the parent-focused city website Inside Schools.
The reality, he and others say, is that the city has spent millions of dollars and much of the last decade leading the way on innovations in the realm of remote, blended, and personalized learning. For de Blasio to push for 100 percent in-person schooling, Lynch and others say, is a significant turnaround.
At the moment, more than six in 10 New York City students are still learning from home, but de Blasio on May 23 said that will soon come to an end, telling MSNBC's Morning Joe, "You can't have a full recovery without full-strength schools, everyone back, sitting in those classrooms, kids learning again."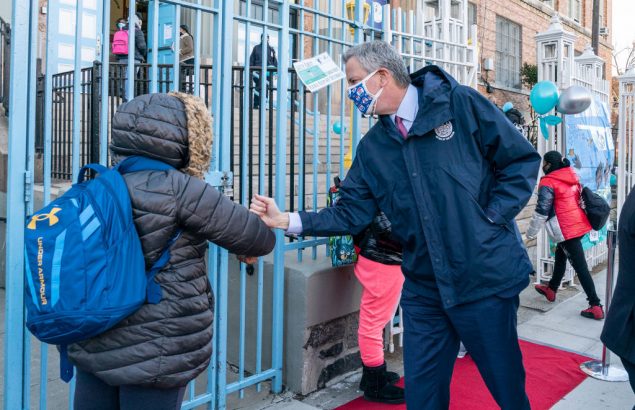 The change will affect about 1 million students.
For Lynch, who also directs education policy for the Center for New York City Affairs at The New School, the announcement seemed to ignore educators' efforts to strengthen the city's distance learning capabilities — work that could have given students a leg up during the worst of the pandemic.
In 2010, under Mayor Michael Bloomberg and schools Chancellor Joel Klein, the city's Innovation Zone, or iZone, debuted with a ton of fanfare. At its heart was an experimental effort called iLearn, a blended learning system that sought to personalize instruction by allowing students in selected schools to learn remotely in many cases — schools used the system for everything from "occasional online credit recovery to full-blown blended learning and flipped-classroom models," according to one analysis.
It debuted with 81 schools, a number that soon doubled.
iZone also gave 50 middle- and high-school leaders an opportunity to redesign their schools. And it incubated a middle-school math program, known as School of One (now called Teach to One), that allowed students to work independently online from within their school. A digital display, reminiscent of an airport "arriving flights" screen, directed students to individualized lessons from dozens of providers.
Among School of One's most significant innovations was a back-end data system that gave teachers real-time reports for each student, guiding upcoming assignments and directing them to small groups for help. "It's a model that seems certain to make us question assumptions about how we organize classrooms and schools," the journal Education Next noted in 2011.
iZone's high-tech appeal was "the easiest to grasp — and 'iZone' had 'i' in front of the name," said Steven Hodas, who led the program until 2014. "But that was really just part of a theory of action that was about fundamentally rethinking time, space, and place."
Sea change under de Blasio
iZone was expected to grow to 400 schools, but the program underwent what can only be described as a meltdown in 2014, after federal innovation grants dried up and de Blasio, a Democrat, became mayor. New Chancellor Carmen Fariña disbanded the office that oversaw the program, and soon several directors and staffers, including Hodas, resigned.
Simultaneously, Fariña worked with the city's teachers union, United Federation of Teachers, to bring in its own "innovation program," dubbed Progressive Redesign Opportunity Schools for Excellence, or PROSE.
The result: iZone's budget shrank from $47 million in 2013 to $3.2 million in 2017, EdSurge reported. It went from a staff of 65 to just 14.
Today, clicking on iZone's URL delivers a 404 error message saying it doesn't exist.
Research on remote schooling is mixed. A 2019 literature review by researchers at the University of Colorado at Boulder's National Education Policy Center found that graduation rates at virtual and blended-learning schools were far lower than the national 85 percent average for public schools.
While a few scholars have said iZone and similar ideas are promising for big-city systems, no large-scale evaluations of iZone have emerged since 2014. One small 2017 study by a graduate student at New York's St. John's University found that students in iLearn "blended learning" programs did not have statistically significant greater mean scores in Algebra I Regents exams than their peers in traditional schools.
A few of the efforts, such as the personalized system under School of One, are still operating in a handful of schools, but observers say the effort has diminished in importance in the face of de Blasio's new priorities, such as community schools and universal pre-K.
As for PROSE, a 2017 report by the advocacy group StudentsFirstNY found that schools in the program displayed "limited innovation," as well as "lackluster improvement," producing lower reading and math scores than others in the city. It also said the program suffered from poor transparency, noting that the city took 14 months to respond — incompletely, as it turns out — to a public records request.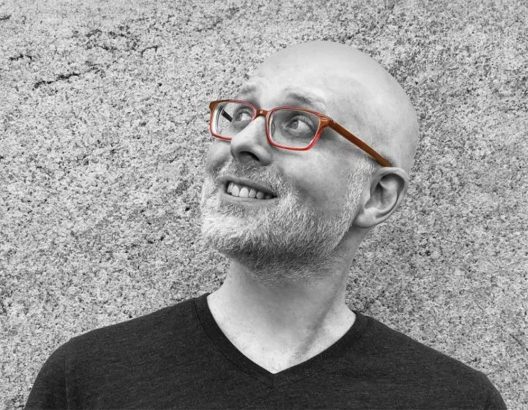 For Lynch, a parent of a city middle-schooler, the shift that took place around 2014 helps explain why New York, like other districts, has struggled to meet kids' needs over the past year.
"This is not just a story of another big school district [that] just scrambled and tried to figure out online learning as best they could," he said. "This was a system that had actually, infrastructurally been set up for online learning — and to scale it. …Who made the call to essentially disempower and, if not defund that work, to really just relegate it to the periphery? Because that makes what happened last March even more inexcusable. And it makes this announcement even more unacceptable."
Sarah Cohodes, an economics and education professor at Columbia University's Teachers College, said what's most striking about de Blasio's announcement is that it follows the city's "huge investment" in getting devices and Internet access into students' hands over the past year, even announcing a virtual end to snow days. "In my imagination, that was happening in the context of having some sort of remote infrastructure that could be turned on or off for more or fewer kids depending on the circumstances. So I'm not sure exactly what they are expecting those days to be like," she said.
Longtime education researcher Paul T. Hill said losing remote learning will take a toll: "The great thing about New York has been that many different things have been available — alternative schools and alternative pathways to graduation. And some of those have actually been helped along by the development of pretty good online materials."
Asked whether any schools would be allowed to operate remotely in the fall, city schools officials referred to the city's reopening announcement. In it, United Federation of Teachers President Michael Mulgrew says the union welcomes "the return to in-person instruction for all students in September." But even Mulgrew has pleaded for a remote option, writing in an op-ed last month that the city should create "a small but efficient remote alternative for parents who still feel they need it."
De Blasio isn't the only leader cutting off remote learning this fall. Across the Hudson River, New Jersey Gov. Phil Murphy on May 17 announced that the state's public schools would similarly return to in-person instruction. In Connecticut, officials have said they "do not anticipate the need to mandate" remote learning in the fall.
'I think it's crazy'
Meanwhile, at least six states have created iZones of their own, according to Education Week.
"Around the country I'm hearing about more states, and more districts, that are really integrating innovation into their core strategy," said Joel Rose, who founded and led School of One in its heyday. "They're saying, 'Look, remote learning didn't work for everyone, but it did work for some kids.' And the question is, 'What can we learn from those experiences for when kids come back?'"
He noted that so-called Math Innovation Zones, modeled after iZone principles, have taken root in Texas and are "growing quite a bit in popularity."
Rose, who now runs New Classrooms, a nonprofit that is working to expand the School of One model nationwide, said the organization has seen "a significant uptick in demand for what we do" since the pandemic began.
Hill, who founded the Center for Reinventing Public Education (CRPE) at the University of Washington-Bothell, said many students have realized during the pandemic that school "is a pretty tough place for them to be. And to kind of ignore all that, I think, is going to further weaken the support base of public education."
After his Morning Joe announcement, de Blasio told a news briefing, "It's time for everyone to come back, it's time for us all to be together, time to do things the way they were meant to be done." But iZone's Hodas, now a senior fellow at CRPE, took issue with the idea that online learning is somehow inferior.
"I think it's crazy that it's being positioned as purely a negative space," he said. In New York as elsewhere, many students aren't thrilled with the prospect of "schlepping back to these shitty, oppressive environments five days a week to do pretend life."
Older students, he said, could be working or helping out with family duties. "They could be progressing at their own pace at different subjects, and they can do something that's much more competency-based. And it's just nuts that de Blasio is acting as if, again, for high school kids, being back in school is like the Holy Grail. It's not, for a lot of people."
Support The 74's year-end campaign. Make a tax-exempt donation now.