New Oklahoma Legal Opinion Leaves Vote on Catholic Charter School in Limbo
Attorney General Gentner Drummond said he was uncomfortable advising the charter board to violate the state constitution's ban on sectarian schools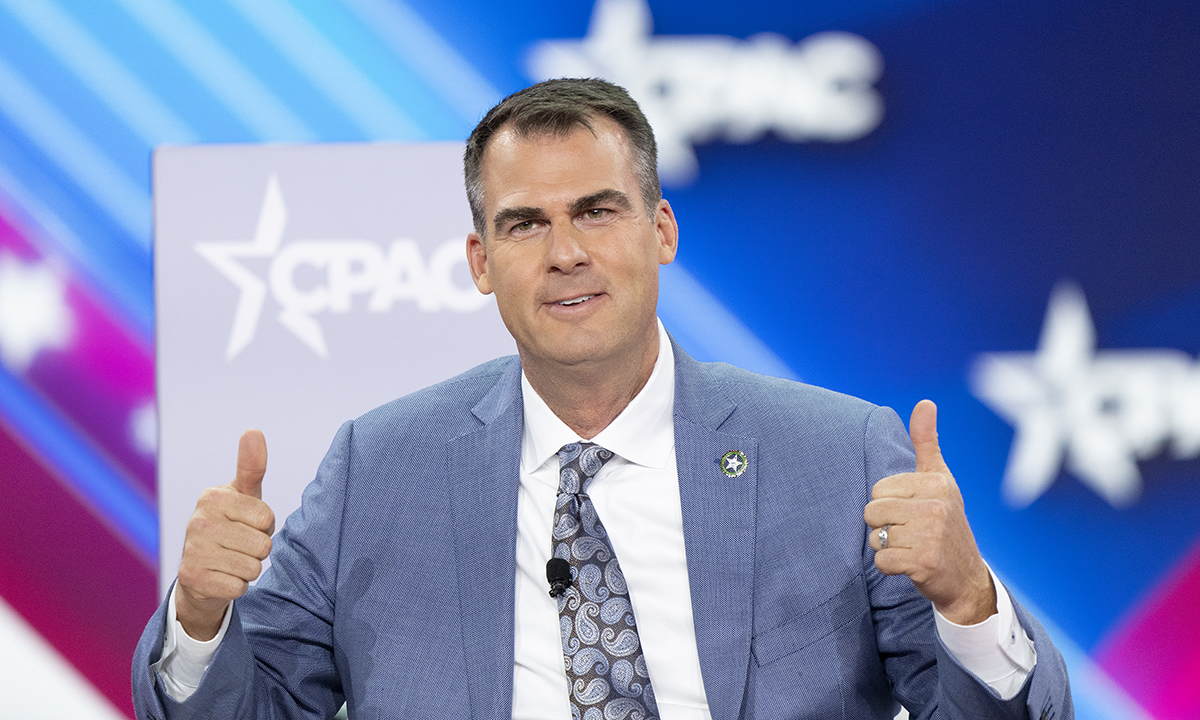 Get stories like these delivered straight to your inbox. Sign up for The 74 Newsletter
Oklahoma was poised next month to be the first state to allow a religious charter school. But whether a state board still votes on the application is up in the air in light of the new attorney general's opinion on the matter.
Attorney General Gentner Drummond last week withdrew his predecessor's legal opinion supporting an application for a Catholic virtual charter school, saying he was uncomfortable advising the charter board to violate the state constitution's ban on funding religious schools. Approval of such a school could "create a slippery slope" and require the state to spend public dollars on charter schools "whose tenets are diametrically opposed" to the beliefs of many Oklahomans, he wrote to Rebecca Wilkinson, executive director of the Statewide Virtual Charter School Board.
Wilkinson had no comment on the withdrawal of the opinion. But Brett Farley, executive director of the Catholic Conference of Oklahoma, a policy organization, said representatives from the Archdiocese of Oklahoma City plan to meet with her before the board's March 14 board meeting to discuss "procedural questions."
Gov. Kevin Stitt and state Superintendent Ryan Walters disagree with Drummond's suggestion that the ultimate authority on whether the state can allow a religious charter school is the U.S. Supreme Court. The justices are considering whether to hear a 4th Circuit Court of Appeals case that focuses on whether charter schools are public or private. Drummond said he hopes they do. In the meantime, even if the state's virtual charter board approves the application, a legal challenge is likely to follow.
"We would certainly give very serious consideration to filing litigation if the application is approved, in consultation with affected Oklahoma taxpayers, parents, educators and others," Alex Luchenitser, associate vice president and associate legal director at Americans United for Separation of Church and State, said in an email to The 74.
Kenneth Upton, Americans United's senior litigation counsel, urged the charter board during its Feb. 14 meeting to reject the application for St. Isidore of Seville Catholic Virtual School. As public schools, he said, charters are subject to the First Amendment and, therefore, must "be neutral on issues of religion."
He summarized the question raised in Charter Day School v. Peltier, the 4th Circuit case from North Carolina.
In that case, the lower court ruled that charter schools act on behalf of the state, just like traditional schools. But the Leland, North Carolina, charter school argues that because it's a nonprofit, it should have the flexibility to adopt a dress code requiring girls to wear skirts. Families sued over the rule, saying it violated girls' civil rights.
"Even if charter schools were private entities instead of public schools, they still are state actors under U.S. Supreme Court precedent," Upton said.
That means, he said, that charters can't teach religion, sponsor prayer, discriminate based on religion or require students to take part in religious activities.
The Supreme Court is waiting on the Biden administration's opinion on the case before deciding whether to hear it. To Aaron Streett, Charter Day School's attorney, that's encouraging.
"It indicates that the court views this as an important case that may merit further review," he said. "Given that the court denies 99% of petitions outright, the court's expression of interest here is a positive sign."
Ten states filed an amicus brief stressing the gravity of the decision before the court.
"The question presented in this case … warrants this court's attention because it may dictate whether such schools can continue to exist," they wrote.
The opinion from U.S. Solicitor General Elizabeth Prelogar is expected in the spring.
For now, it's unclear whether the virtual charter board in Oklahoma will proceed with a vote on the archdiocese's application. If it does, just three politically appointed board members will make the decision. Two seats are vacant.
Walters, a non-voting board member, said he believes "parents should have the choice to send their children to schools of faith."
Stitt said he stands by former Attorney General John O'Connor's December opinion, which suggested that recent Supreme Court rulings on school choice provide a legal foundation for a religious charter school.
In a briefing with reporters Friday, Stitt said he disagrees with Drummond's interpretation of the law and "100%" supports the charter application.
"I think that's great, just like if the Jewish community wants to set up a charter school, or the Muslim community," he said. "I've got friends across all walks of faith."
Get stories like these delivered straight to your inbox. Sign up for The 74 Newsletter