New Indiana Tutoring Program Empowers Parents, Encourages School Collaboration
State will offer 15,000 elementary school students up to $1,000 to pay for the tutor of their parents' choice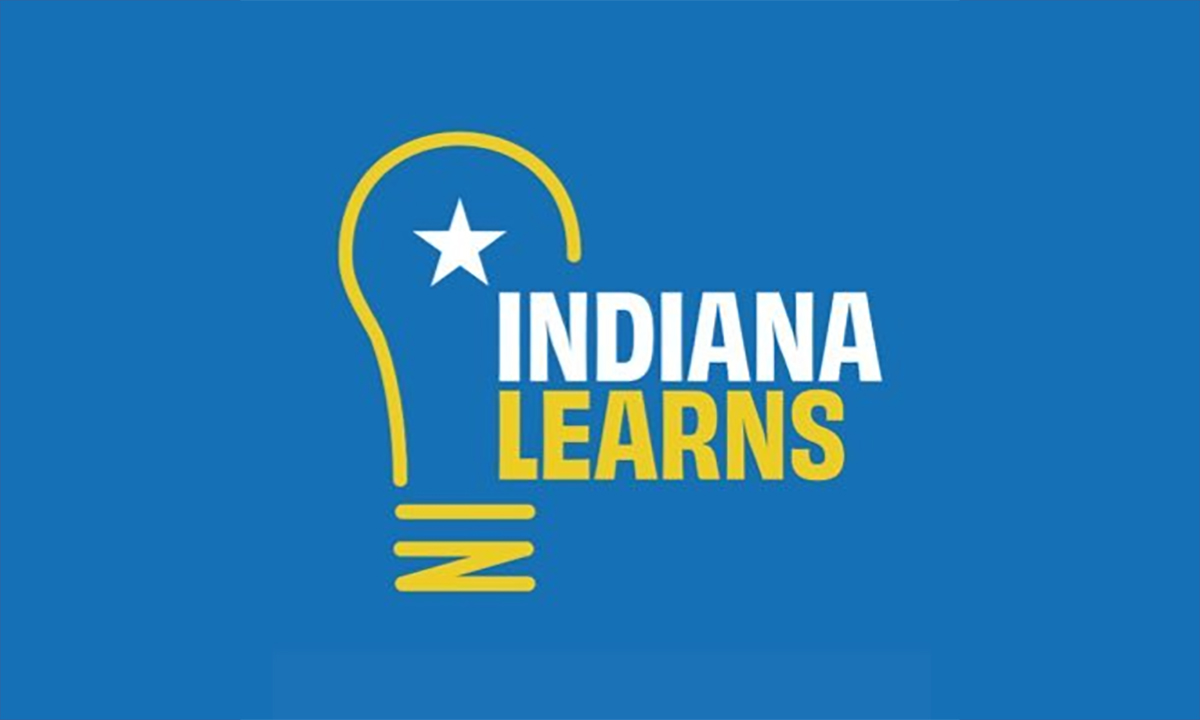 Get stories like these delivered straight to your inbox. Sign up for The 74 Newsletter
A new tutoring program in Indiana is putting parents in charge of their children's learning recovery, giving families up to $1,000 in funding to use for academic support for eligible fourth and fifth graders.
The $15 million program, Indiana Learns, is aimed at students who scored below proficiency in math and English on last year's ILearn state test and qualify for free and reduced-price school lunch. Participants can come from private, charter or district schools, and each will receive a guaranteed $500 from the state to pay for tutoring outside regular school hours to recover learning lost during the pandemic. Families can visit the Indiana Learns website to see if their children are eligible, and can start selecting tutors on Oct. 15.
The students must be tutored in groups of three or less for at least one hour per week. For tutors to qualify for reimbursement, they must be credentialed educators approved by the state.
The program includes a financial incentive for parents and schools to work together. While parents choose the tutor, they can double their funding if their child's school participates. Under the state formula, if a school pledges to pay $250 to provide tutoring for a family, the state will up its contribution to $750.
"We have spent at least a year with, in some cases, an adversarial relationship between schools, and parents and families" over remote learning and mask mandates, said Katie Jenner, Indiana's secretary of education. "In order to make the biggest impact for our kids, we must work together. This allows parents and families to be engaged in that process."
Jenner said the state hopes to serve 15,000 students during the next two years through the federally funded program. Overall, some 57,000 kids statewide are eligible.
"We know schools are doing everything they can to support students," she said. "We want to give parents and families some agency to get involved and support their own child."
Indianapolis's Metropolitan School District of Decatur Township was one of three districts to sign on to the program — even before it was announced. The district plans to retool its six-year-old afterschool program to offer tutoring at all six elementary schools.
The 6,500-student district has 283 kids eligible for the program, said Stephanie Hofer, Decatur's assistant superintendent.
Superintendent Matt Prusiecki said his district's schools not only know students' weaknesses best, but the extended day program already offers snacks and transportation.
"How the money follows the child is unique," he said, but the district "really would like them to utilize us as a provider."
Although parents control the decision about who tutors their children, they do not get direct access to funds. Tutors are paid by the state, and the Indianapolis nonprofit The Mind Trust will run the program. Tutors can charge up to $100 an hour per student, but Seana Murphy, senior director of Indiana Learns, said she expects the average cost to be around $25.
Research shows that the type of high-dosage tutoring provided under Indiana Learns can increase learning by 10 months. But these programs typically run for at least 12 weeks — and there's no promise the state funding will last that long. "How far the money goes depends on the price point," Murphy said. The program also calls for tutors to deliver a weekly learning report to both parents and the student's school.
Tutoring can be delivered virtually or in person, but Hofer said Decatur's program would be in-person only, because "students learn best in front of teachers."
If children in the program show great gains over the next two years, Jenner said, her department could seek to expand it to other grades and lobby the state's General Assembly to make it permanent. Starting next summer, the state will also allow Indiana Learns to include academic-focused camps held during school breaks, Murphy said.
Jenner said Indiana Learns is the department's attempt to consider innovative practices that can help children learn outside of class. "We want to get out of our box. [Student learning] is not only about schools, but also parents and community partners."
"It's exciting to see this level of investment in families," Murphy said.
Disclosure: The Mind Trust provides financial support to The 74.
Get stories like these delivered straight to your inbox. Sign up for The 74 Newsletter