New Data: Was 2022's Summer Learning 'Explosion' Enough To Reverse COVID Losses?
Schools devoted billions to July academics and enrichment. Exclusive data show 9 in 10 districts offered programs — and 8 in 10 offered them for free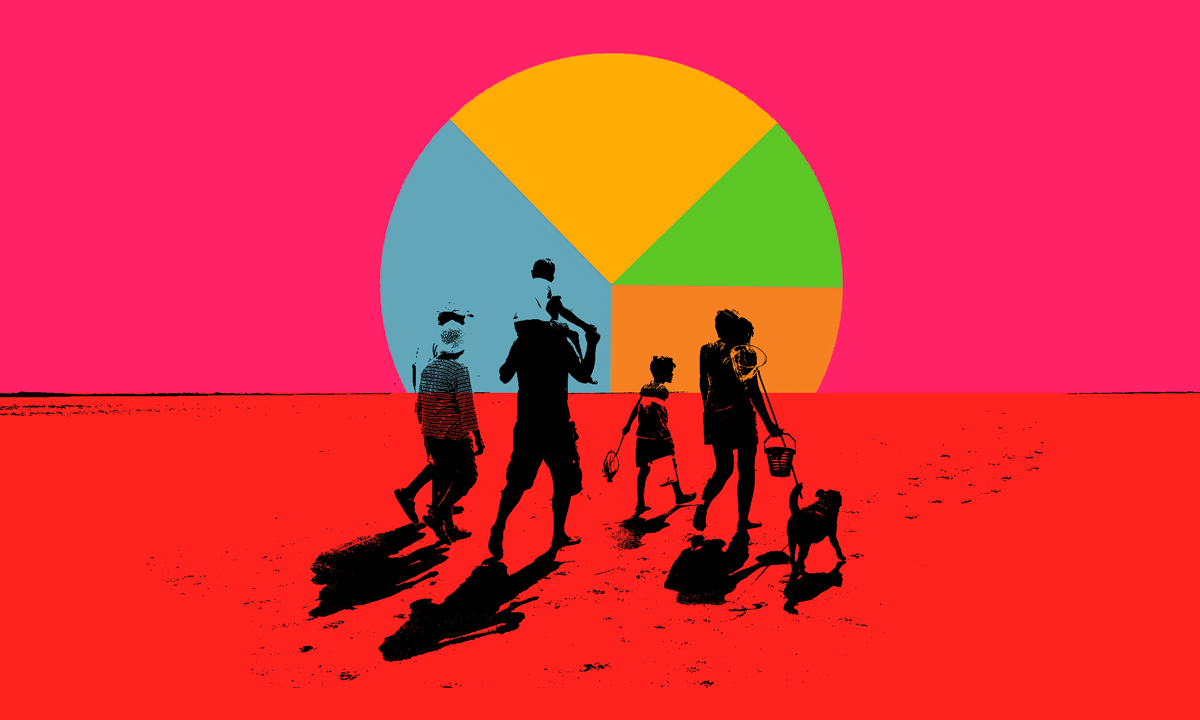 Support The 74's year-end campaign. Make a tax-exempt donation now.
In Tulsa this summer, young people explored museums and grew garden veggies. In Baltimore, they built robots and learned Black history. In St. Paul, they immersed themselves in languages like French, Mandarin, Hmong and Dakota.
"It's actually a little surreal" seeing the rich slate of offerings, said Brodrick Clarke, vice president of the National Summer Learning Association. 
He's worked at summer learning organizations for over a quarter century, making what used to be a difficult case to school administrators: That districts should offer camp-style July programs to all students rather than enrolling only those who flunked classes during the academic year.
Suddenly, his job has become much easier.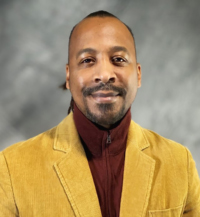 A growing consensus has elevated summer learning programs to top priority after three consecutive school years disrupted by the pandemic. Several studies, including a 2018 Rand Corporation report, show camps blending fun and academics give students a leg up in key subject areas. So with millions of students nationwide lagging behind grade level in math and reading, and with schools sitting on billions of dollars in COVID relief cash, summer learning programs have become a go-to solution.
So far, schools nationwide have poured $3.1 billion in American Rescue Plan dollars into summer and afterschool initiatives, according to an analysis from Georgetown University's FutureEd think tank. Summer learning has emerged as districts' "number one priority" for academic recovery spending, said Phyllis Jordan, the organization's associate director.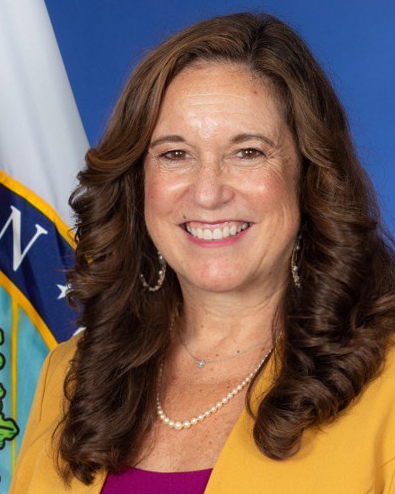 "We're actually investing in programs that we know work and have had results. We just get to do them at a much larger scale because there's finally funding for it," U.S. Deputy Education Secretary Cindy Marten told The 74.
"If you put enriching, engaging experiences together for kids and give them a chance to be together, they can learn."
However, the picture remains murky on just how much progress states, districts and community organizations have actually made toward catching up students before the school year re-starts.
"We do not have data on the number of summer programs this year compared to years past," said Jen Rinehart, senior vice president of strategy and programs at the Afterschool Alliance. "Similarly, we do not have data on the number of students enrolled this year."
Marten acknowledged she was not aware of any federal effort to track how many youth are engaging in summer learning programs this year and did not clarify when the results of these programs will come into focus.
To fill the gap, The 74 obtained exclusive datasets from Burbio, a data service that tracks school policy, and the research-based Center on Reinventing Public Education auditing publicly shared information about districts' summer offerings. Burbio's figures include the 200 largest U.S. school systems and CRPE's cover 100 major metropolitan districts, many of which overlap. Though there are roughly 13,800 districts in the country, the 200 largest account for over a quarter of the nation's students.
The analysis comes after the Department of Education announced the Engage Every Student Initiative in July to expand access to summer and afterschool offerings. Accompanying the launch, First Lady Jill Biden and Education Secretary Miguel Cardona toured programs in Connecticut, Michigan and Georgia.
The Burbio and CRPE numbers reveal that the vast majority of school systems did indeed provide opportunities for students to catch up on learning and most offered their summer programs at no cost to families. Specifically:
93% of districts, according to Burbio, and 87%, according to CRPE, offered summer learning programs this year
79% of school systems that had programs provided them at no cost to families
The average program length was 154 hours, just under four weeks and roughly equivalent to 12% of the academic school year. However, some offerings only covered about 30 hours, while others made up nearly 350 total hours
Additionally, most districts offered programs that went beyond rote academics — including activities such as theater, debate and robotics — and about 2 in 5 worked with community organizations to flesh out their camps. Nearly all programs included breakfast, lunch or both:
Of the districts that offered summer learning opportunities, at least 83% included credit recovery options, 80% mixed academics with enrichment activities such as sports, arts or social-emotional learning, 48% offered programs for students with learning disabilities and 39% had dedicated options for English learners
96% of programs provided meals to children and 74% offered free transportation
At least 39% of districts partnered with community organizations on summer offerings
The data align with recent figures reported by the National Center for Education Statistics, which surveyed a representative sample of 859 public schools in June. The figures are not an apples-to-apples comparison with the Burbio and CRPE data because they focus on individual schools rather than districts, but also point to extensive programming nationwide. NCES found:
Three-quarters of schools offered learning and enrichment programs this summer
School leaders estimated that 18-20% of their students enrolled, compared to 13-16% during a typical year
49% of education leaders said they partnered with an outside organization, 14% offered internship programs and 13% offered summer jobs or work-based learning programs
"When we talk about academic recovery … you can't do it just within the regular school day," said Daniel Domenech, executive director of the American Association of School Administrators. "You need to make sure acceleration is extra time. The summer has become that time."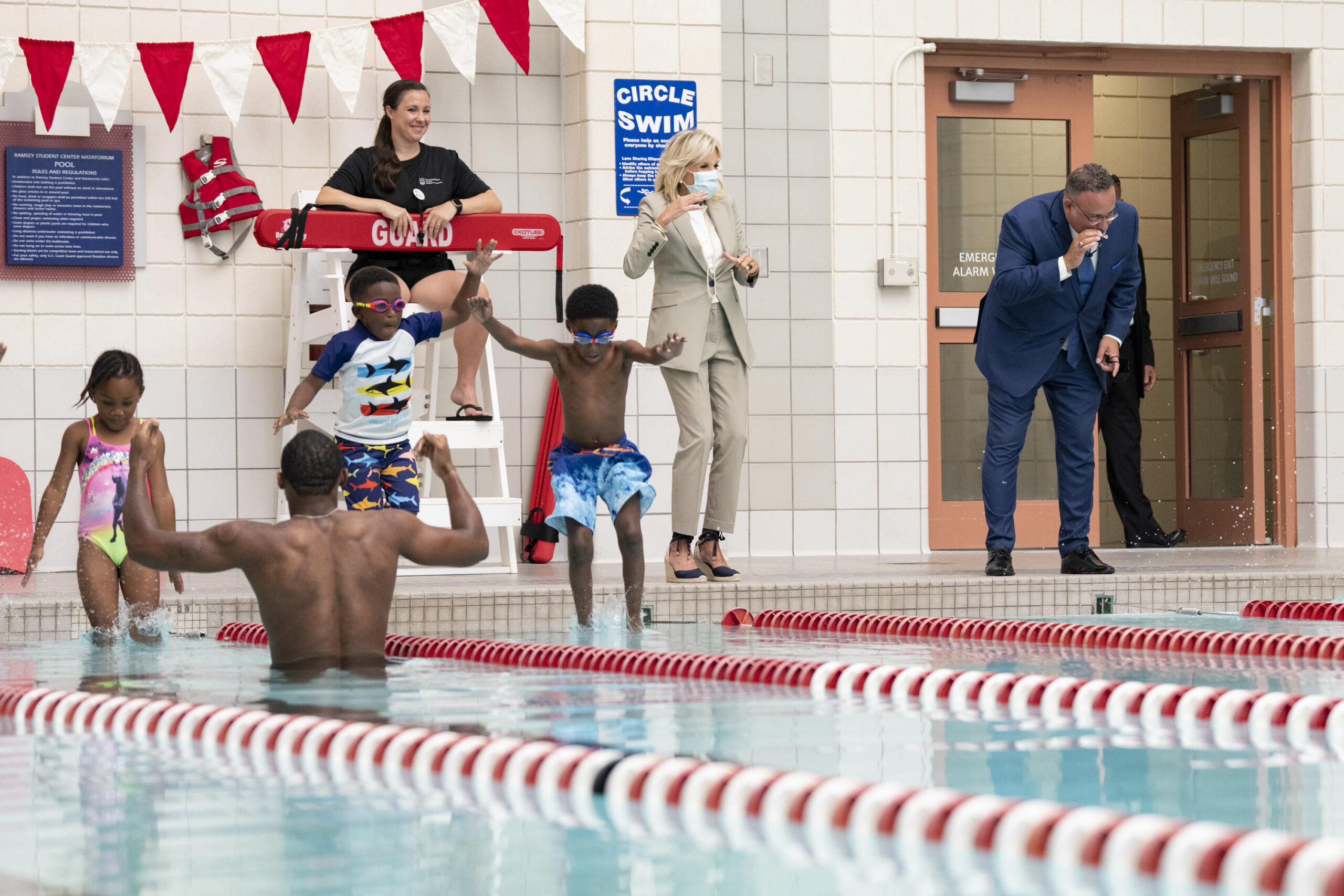 A question of equity
Maritza Guridy, who has five children in Philadelphia public schools and also works as deputy director of parent voice with the National Parents Union, said some families in her network were able to find programs that met their needs while others were not.
"For those that [registered] early, they were able to get in there. For those that waited, it's unfortunate," she told The 74.
She enrolled her kids in a local chapter of the nationally acclaimed Horizons program and also for a shorter stint at an organization called North10. Among her considerations were aspects like program cost, learning opportunities and emotional supports, but also factors like fun, clear communication from leadership and a building with central air.
In addition to academics, her children have practiced yoga and went for twice-a-week swim lessons at the local YMCA. One day, they came home with a gleeful announcement: "Mommy, I jumped into the deep side of the pool today — and I wasn't scared!"
It thrilled Guridy, but she knew other families have missed out on similar joys because of barriers such as lack of transportation or no translated information about the opportunity. Guridy wants officials who plan programs to consider accessibility.
"Is [messaging] being offered in different languages?," she prompts them. "How are parents supposed to enroll their children if they don't even understand the application?"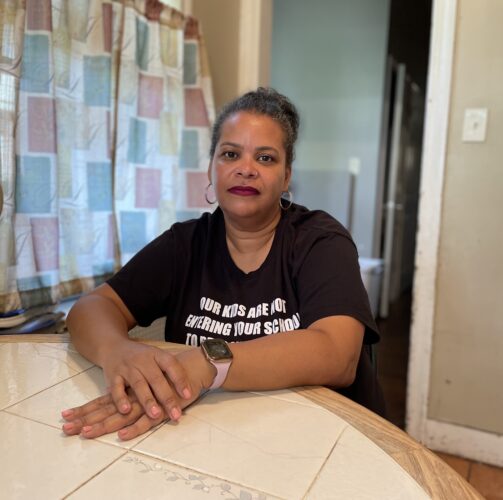 It's an equity issue, said Clarke, the National Summer Learning Association VP. Youth who don't have access to summer programs can see academic gains evaporate between June and September, a well-documented concept known as "summer slide." Now the issue is particularly pressing, because students living in poverty have the starkest pandemic learning deficits.
"Families with access and privilege go into their bank accounts and provide great opportunities for their kids during the summertime," he said. "The 26 million young people that are on free and reduced lunch … don't have that luxury to do so. But they certainly need, want and deserve to have those opportunities."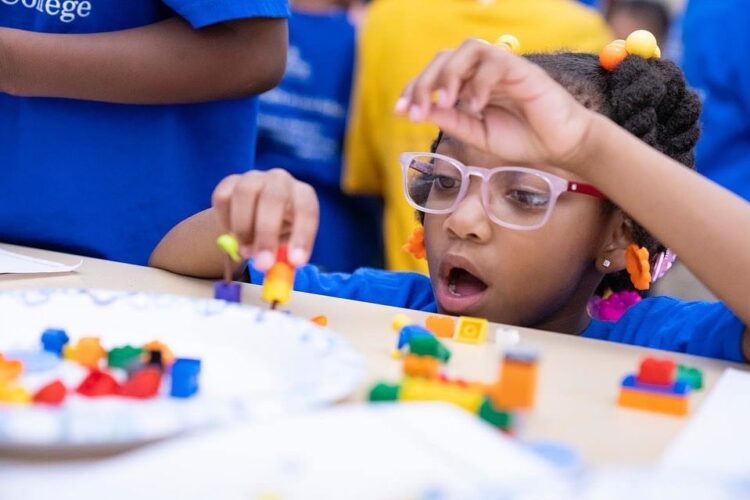 'Explosion' or 'afterthought?'
With the stakes at an all-time high as schools reel from the pandemic's impacts, experts have mixed views on whether summer offerings have actually scaled up this year.
"We're seeing an explosion of programs," said Ron Ottinger, executive director of STEM Next, an organization connected to a network of thousands of providers across the country.
Meanwhile, Christine Pitts, who has done her own summer learning analysis as CRPE's director of impact and communications, has a more pessimistic view.
In 2022, "[districts] were offering less than they were last year. So it's almost like summer slipped back into that characterization of being an afterthought again," she told The 74.
Her team found that school systems provided fewer offerings for English learners and fewer programs with social-emotional supports this summer compared to last.
"It's hard to speculate at a national level, why that might have dropped off," said Marten, the deputy secretary. Some districts may have decided their 2021 summer programs had done enough to catch learners up and that they could scale back this year, she said. However, if leaders wanted to maintain programs but were facing a lack of funds, she encouraged them to tap resources from the new National Partnership for Student Success initiative.
Contrasting the data Pitts saw, Nicholas Munyan-Penney spoke to officials in over 30 states about their summer learning programs while researching for a report with Education Reform Now. The narrative he heard was of continued growth.
"Anecdotally, they've said that there's definitely been an increase in enrollment this summer," the researcher told The 74.
Rinehart also cites data that indicate an upward trend. In the spring of 2022, her organization surveyed providers and 90% said they were planning to offer summer programs, compared to 79% at the same time a year earlier. Respondents also indicated they expected upticks in enrollment, with an increased share expressing concern they wouldn't be able to meet families' demand for programs.
In one of the only direct comparisons between this year and last, the recently released NCES data found no change between 2021 and 2022, with the share of schools saying they offered summer learning programs holding steady at 75%.
'How are we going to fill the staff?'
One factor often hindering summer learning expansion has been a lack of available staff, only the latest symptom of wider shortages that have affected K-12 schools for much of the past year.
"Officials are finding it very hard to find teachers," said Domenech. "In many cases, the problem has been that where the district has large numbers of kids sign up for the summer programs, they wind up wanting to cut back because they just don't have the staff to cover it."

In Madison, Wisconsin, for example, administrators had to de-enroll hundreds of youth from their summer offerings, about 1 in 6 students who had signed up, because of "unanticipated staffing challenges."
Gia Maxwell works as a site director at summer learning provider Breakthrough Miami. Throughout the spring, she joined monthly calls with leaders from across the Breakthrough network, which operates in 26 cities. Her colleagues were continually worried about finding enough instructors.
"Everyone was talking about, 'How are we going to fill the staff? How are we going to fill the staff,'" she told The 74.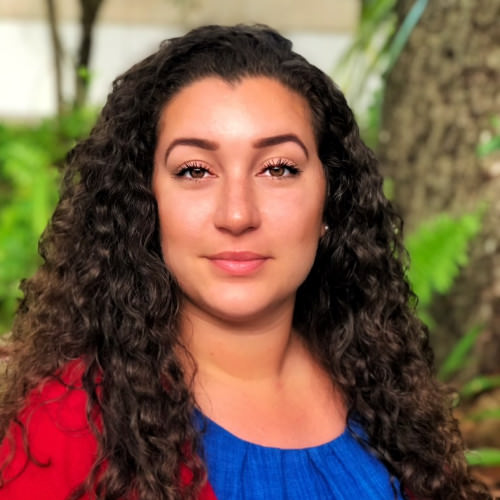 Her Miami program usually finds all 130 youth and 30 adult staff for its summer teaching corps by May, she said. But this year, it took until halfway through teacher training in mid-June to recruit everyone, and they had to hire more teenage candidates than usual.
The Providence, Rhode Island Breakthrough location was forced to cancel its programming this summer altogether, explaining "we have struggled to recruit students and teachers this year."
To combat shortages, Arkansas brought in tutors from its statewide tutoring corps to staff summer programs, said Munyan-Penney. In West Virginia, program leaders pulled from teacher training programs in the state to fill out their summer learning staff ranks. And Arizona boosted teachers' wages 20% for the summer months to entice instructors.
They're among the states "​​thinking about the staffing issue and being proactive about it," said the Education Reform Now researcher.
'Math, Reading and a Little Stampeding'
Several states shared provisional data with The 74 on their summer offerings, though many said they won't have finalized enrollment or academic impact numbers for months.
In Arizona, Gov. Doug Ducey launched the AZ OnTrack Summer Program, which state leaders estimate has served about 100,000 campers — 10% of the state's 1 million students — across 680 sites, including at least one in every county.
Arizona officials went to great lengths to spread the word about the program. The state ran a marketing campaign including ads on television, radio, social media and in magazines, and direct texts to parents in both English and Spanish informing them of the free programs.
"We targeted lower-income families, as the goal of free summer camp was to see the highest number of campers from families that may not have been able to afford an adventure-style summer camp in prior years," Kaitlin Harrier, the governor's senior policy advisor, wrote in an email to The 74.
The governor's office opted for a "summer camp" approach rather than a "summer school" model, describing the opportunities as "Math, Reading, and a Little Stampeding," said Harrier.
"It is no secret that when kids are having fun, it sets up a great foundation for learning," she added.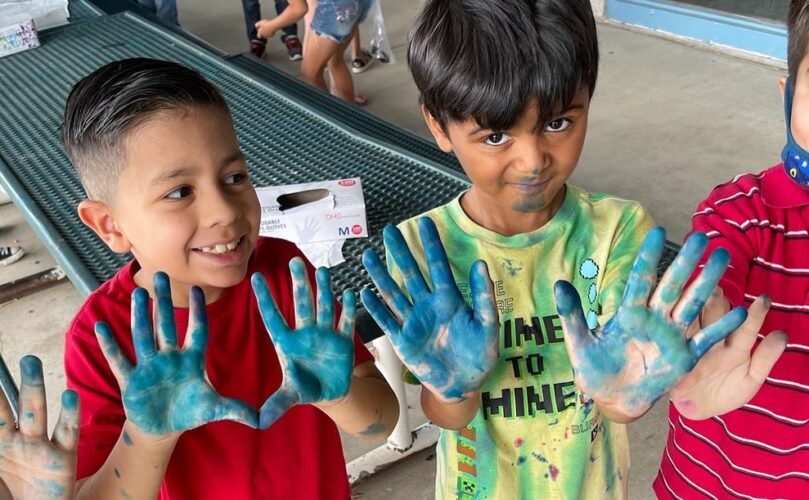 In Connecticut, the state also rolled out a grant program to help providers beef up their summer offerings and defray program costs for low-income youth. The state disbursed roughly $8 million in grants last summer and increased that sum to $12 million for 2022, said Eric Scoville, communications director for the State Department of Education.
Enrollment across a sample of 121 locations nearly doubled, from 17,000 to 32,000, between 2020 and 2021, according to an evaluation spearheaded by University of Connecticut researchers. However, it's too early to tell how many students the state reached this summer, said Scoville.
In North Carolina, all 115 school districts offered one or more summer learning programs this year funded by COVID relief money, each attended by 30 to 200 students, said Todd Silberman, a public information officer at the state's Department of Public Instruction. The enrollment figures will not be finalized for several weeks, he said, but he expects the total will be lower than 2021, when the state legislature required math, science, English and enrichment summer learning programs.
At the city level, Baltimore City Public Schools has scaled up its programming sharply thanks to COVID relief dollars. The maximum number of youth the 77,800-student district had served between June and August previous to the pandemic had been 9,000, said Ronda Welsh, the district's extended learning coordinator. But in 2021, they reached 15,000 and have served at least that many again in 2022.
"Our goal was to provide as many opportunities as we could for students in Baltimore," Welsh told The 74.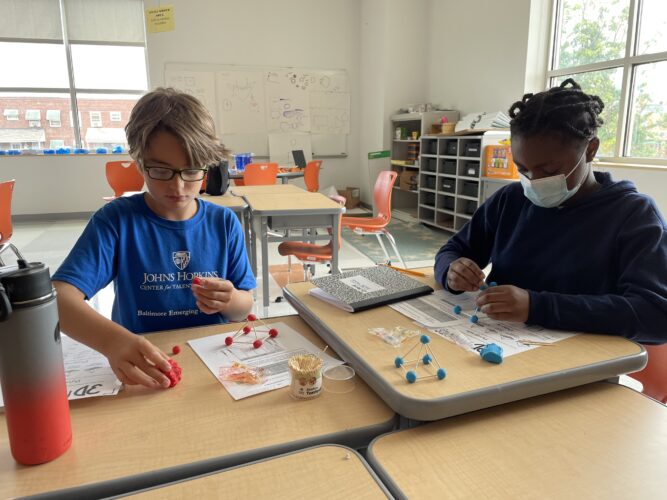 Tulsa, for its part, has also cultivated a thriving summer learning culture, part of a wider "City of Learning" initiative that has been in the works for several years. That infrastructure has made the district into a poster child for community partnership, with over 40 youth-serving organizations contributing to the district's programming this summer — including clubs for debating, biking and rowing.
"The summer is the time that kids get to experience those things they otherwise would not have the opportunity to do, especially during the school year," said Jackie DuPont, executive director of the Opportunity Project, which orchestrates the connections between the nonprofits and the district.
However, the district has not been able to maintain its high summer learning enrollment. Last summer, about a third of its 33,000 students participated in summer learning — an unusually large share. This year, a total of 7,000 youth engaged in the school system's Ready. Set. Summer! initiative, Director of Expanded Learning Jessica Goodman estimated.
"​​Last summer was really an immediate response to not having kids in our school buildings … so some families just needed that time more than they did this summer," she told The 74.
Despite enrollment fluctuations, Marten believes the proliferation of new summer learning programs nationwide will outlast the influx of federal funding.
"Communities will fall in love with these programs," she said. "They will say, 'We're never going to let this stop. We're not just doing this because there was a pandemic. We're doing this because this is what's good for kids. Let's keep doing it.'"
Support The 74's year-end campaign. Make a tax-exempt donation now.