Minneapolis Teacher Strike Lasted 3 Weeks. The Fallout Will Be Felt for Years
Red ink, red-hot tempers and academic red alerts: Minneapolis exhausted its pandemic aid & good will to settle its teacher strike. What happens next?
By Beth Hawkins | May 12, 2022
MINNESOTA, USA - MARCH 8: Minneapolis school teachers hold placards during the strike in front of the Justice Page Middle school in Minneapolis, Minnesota, United States on March 8, 2022. About 30,000 public school students will have to take a break from their education from March 8th. Members of the union have asked for teachers, with a starting salary of $35,000. (Photo by Kerem Yucel/Anadolu Agency via Getty Images)
On March 29, the Minneapolis School Board met to approve an agreement to return educators to the classroom after a three-week strike. The deal was the only item on the agenda, but the meeting dragged on as teachers, parents and students protested longer days and an extended school year intended to make up for the lost instruction. The shouts got louder as the voting began, prompting the chair to declare a five-minute recess — a common tactic for quieting a rowdy meeting.
Superintendent Ed Graff stepped down from the dais, walked into the hall and then out the back door of Minneapolis Public Schools headquarters. He did not come back. The next morning, he resigned, effective June 30, the last day of his contract. When pressed to explain why he had abandoned the meeting, Graff said he was offended by students using the word "bullshit."
It's hard to fathom the scope of the challenge that awaits his replacement.
The new supe not only has to confront a budget gap of more than $86 million for the next school year, but combat disinformation that has convinced many staff and community members that the shortfall is not real.
As four-fifths of the district's federal COVID recovery funds are taken up by the new teacher contract and to keep educators on the payroll despite dramatic enrollment losses, Graff's successor will have to find a bare-bones solution to dire learning losses.
In some populations, more than 90% of children are now behind, but there's very little money to pay for the long-term changes the district has long said it needs to close the achievement gap.
The new leader will likely have to take charge of the painful and long-postponed process of closing perhaps a dozen low-attendance schools.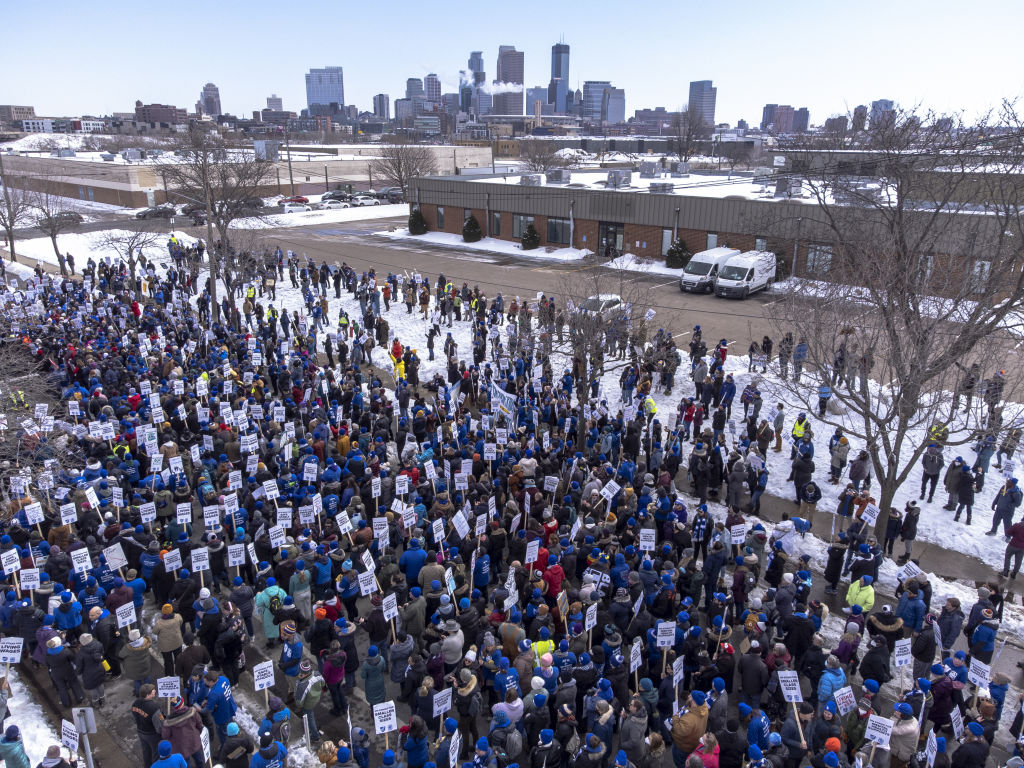 In a few months — probably with the sting of layoffs in the air — negotiations must begin on the next contract. Many teachers will likely still be angry at the extra hours and minutes added to the calendar this spring to make up for the unpaid time strikers spent on the picket lines rather than in the classroom. Some may be frustrated that much of this year's increase was a one-time bonus, and that they did not, in fact, get much of a salary increase.
All this must happen with uncertain backing, as five of the nine school board seats will be open on next fall's ballot. Candidates are in short supply, as are top talents eager to take on a school system with such profound challenges.
In his six years at the helm of the district, Graff acquired a reputation for ignoring community members and dismissing critics. The next superintendent may struggle to repair damaged relationships — particularly while shuttering schools.
Here are five ways in which the fallout is likely to be felt in coming months.
1. THE MONEY
Minneapolis Public Schools has teetered on the brink of insolvency for years. Like most districts, its funding is tied to enrollment, which has long been in decline. Despite repeated warnings from their own finance staff that insolvency looms, district leaders have postponed painful decisions such as staff cuts and school closures.
Last fall, the district announced it would use $75 million in federal pandemic recovery dollars to plug the pre-existing budget deficit and stave off layoffs and closures. According to finance staff, the move would push the date for slipping into the red from 2024 to 2027. However, that was before the strike. Afterward, it became clear that much of the remaining funds would be eaten up with strike costs. But for two weeks, the district insisted it did not know how much the settlement would cost.
Eventually, board members were told the deal would use up most of Minneapolis' main $159 million allotment of federal pandemic recovery funds and still leave a deficit for the 2022-23 school year.
In the 2021-22 academic year, the retroactive raises and bonuses in the new contract will cost $53.5 million, which will be paid for using $24 million in "vacancy savings" — money budgeted for jobs that were not filled — and $31.5 million in federal pandemic relief, according to a presentation to the board.
With wages previously starting at $24,000 a year, teaching assistants are in line for bonuses of $6,000 each spread over the two years, as well as increases both to their hourly wage and the number of hours they are eligible to work — also boosting their income. In addition, teachers and aides will be paid for overtime, 44 extended school days and extra days tacked on to the end of the academic calendar, as well as increased holiday pay and other benefits.
In its second year, the contract will cost $27 million, including a boosted salary schedule for teachers and aides and increases in the number of specialists in non-core subjects, social workers, counselors and other support staff. During negotiations, unions often demand the hiring of more non-instructional staff, most of whom then become dues-paying members.
An $86 million budget gap for 2022-23 will be covered by federal recovery funds and district reserves, and $37 million in cuts. That money had been earmarked for upgrades to ventilation, dozens of custodians, teacher recruitment, reading and other academic support staff and some teacher training.
Compounding the deficit is an enrollment drop of 751 students between Oct. 1, 2021, and April 11 — a span that included a two-week Omicron school closure, three weeks of the strike and a week of spring break — and the projected loss of another 500 kids for next year. This translates to a decrease in revenue of $6 million to $10 million for 2022-23.
According to the Burbio school data tracker, Minneapolis's 8% enrollment loss is the third-highest in the country for the 2021-22 academic year.
In total, the new contract puts $125 million in relief funds toward "staff and program continuity" and bonuses, and leaves the minimum specified by law — 20%, or some $32 million — to address students' academic and emotional losses in the pandemic. Because the deal expires in 2023, a new one must be reached by the end of the next school year.
2. THE COMPETING NARRATIVES
Even as students headed back to classrooms after the strike, tensions and misinformation were running high.
Throughout the year-long negotiations and the walkout, union leaders accused district administrators of crying wolf when they said they could not afford to meet educators' demands. The union insisted the school system, in fact, runs surpluses but declares a financial crisis when it comes time to negotiate.
In addition to more than $250 million in COVID aid, the union pointed to the district's strategic reserve and a state revenue surplus — also padded by federal recovery funds — of more than $9 billion.
The reserve fund was the subject of some controversy. State law requires school systems to maintain reserves that are restricted to particular activities, such as health and safety or capital expenditures. Like most districts, Minneapolis also attempts to maintain an unrestricted reserve — a rainy day fund — of 8% or more of the budget. In November, finance staff reported a total reserve of $128 million, the figure union leaders pointed to. But $77 million of that amount is restricted, and the $51 million balance represents the entire rainy-day fund. Spending any of the reserve raises the interest rate on district borrowing.
Because the district is prohibited from spending more than 15% of its budget to service debt, finance staff say they will tap a restricted fund that had been intended for, among other things, keeping class sizes down.
In the days after the cost of the contract became public, teachers union members staged what they called an informational picket outside a school board meeting to protest the $27 million in spending reductions. Community members convinced that the district had surplus funds joined in. "They say cut back, we say fight back," the demonstrators chanted, many holding signs that said "Chop from the top."
Community members also continued to insist the administrative staff was larger than in comparable districts and that classroom needs were going unmet as a result. In fact, Minneapolis's spending on district-level administration is close to the state average.
Nonetheless, more than 1,200 people — many of them teachers — have signed a Change.org petition started by a Minneapolis teacher demanding an audit of "poor management and questionable practices" and how district pandemic recovery aid is being spent.
3. THE ACADEMIC AND FISCAL REALITY
With pandemic relief funds nearly exhausted, district leaders have little money to pay for the academic recovery services policymakers had envisioned. In Minneapolis Public Schools last year, fewer than 10% of Black students passed state math tests, while less than 20% read at grade level. The numbers are similar or worse for Latinos, English learners, children with disabilities and Native American students — with academic proficiency sometimes in the single digits.
Low levels of student learning were already a chief reason behind a decade-long exodus of families from district schools that accelerated sharply in the pandemic. Since the 2019-20 and 2020-21 academic years, when most instruction was remote, the district lost more than 12% of its students.
This year, for the first time, students were assigned to schools under a new system that is part of a districtwide plan to halt the disenrollment and end some inequities. Launched before the pandemic, the Comprehensive District Design shifts magnet schools and other attractive programming out of wealthy neighborhoods and into communities long denied access. It was controversial among affluent white families, who feared resources would be siphoned from their schools.
As a result of the attendance boundary changes and enrollment drop, this year the district has more than 20 schools that serve fewer than 300 students and some that serve less than 200, but just a handful of elementary and middle schools with enrollment of more than 400. The smallest schools overwhelmingly serve concentrations of children in poverty, while the larger schools are mostly located in wealthier areas.
Because the district also requires each school to have a certain number of staff — such as secretaries, health aides and a new category of teacher hired to help modify academic material for struggling students in the classroom — principals at the smaller schools struggle to pay for things they believe their students need but are not on the list.
When Principal Lisa Pawelak got her 2022-23 budget in February, it projected an enrollment drop of some 50 students, to 322. As a result, she had to let four teachers go and eliminate their classes. Painful as that was, Pawelak was relieved to see she would still have the staffers who support her classroom teachers, paid for in part by federal relief funds.
After the strike, principals districtwide were sent revised projections accounting for the mid-year enrollment losses, the likely loss of per-pupil funding, higher wages for aides and some new non-instructional staff positions required in the new contract. Laney is one of six schools that are now expected to have a half-time counselor, a position Pawelak has not filled in recent years because she believes students' needs have been better met with two social workers.
Among other cuts, in April, Pawelak excessed two more teachers and two aides and was still working to find ways to balance her budget. Unless she could scare up the money for them herself, the supports paid for with pandemic aid are gone.
She predicts the cuts will have a direct impact on academic performance. "When we saw the most gains, it was when we went from 400 [students] to 450," which brought in enough per-pupil funding to pay for the resources to supplement what their classroom teachers did, she says. "I'm starting to struggle under 350."
Before the strike, the district said it would make up the cost of operating several small schools for a couple of years in hopes the district reorganization would entice families to re-enroll their children. Neighboring St. Paul Public Schools tried a similar strategy in recent years but finally decided last fall to shutter some buildings to ensure every school would have at least 350 students.
4. THE RANCOR
Ed Graff was not the first district leader to walk away amid hostilities. Minneapolis school board member Josh Pauly quit in March after teachers union members protested at his house and put up wanted posters with his face on it around his neighborhood. The striking unions accused Pauly of having cut a sweetheart deal with the district for his employer, an online tutoring company. District leaders said they looked into the allegation and found it untrue.
The day after Pauly resigned, the district's longtime human resources director, Maggie Sullivan — herself the subject of ugly union social media posts in a past round of negotiations — announced she was leaving. And the district's top research and accountability executive, Eric Moore, who had been a part of the contract negotiating team, was accused by a local blogger of attempting to wangle a quid pro quo with the union president. Though he is still listed on the website, after the strike Moore was placed on leave pending an investigation.
The biggest rift, however, involved a group of Black teachers who accused the union local's white president, Greta Callahan, and other chapter leaders of "performative allyship." For several years, the district had pushed for an exemption to last-in, first-out layoff rules to allow retention of educators of color, who make up a fraction of the approximately 3,000-member teacher corps.
From 2013 to 2017, the number of Black teachers fluctuated from about 160 to slightly more than 200, ticking up and down each year because educators of color disproportionately lack seniority. A 2018 district audit analyzing layoffs and resignations by race found that simply recruiting more teachers from underrepresented demographic groups would not solve the problem.
At contract talks that stretched back to early 2021, district and union leaders traded proposals for retaining Black, Latino and Native American teachers. Protections based solely on race or ethnicity would not likely survive a legal challenge, so both sides submitted language focused on other factors, such as whether a teacher had graduated from one of the historically Black colleges or universities. While the union wanted the protections to apply at just a handful of highly segregated schools, the district preferred a broader approach.
Community activists had hoped for a side agreement by the end of February, when schools got their preliminary budgets and by law had to notify teachers whose jobs would be eliminated. On March 5, the district announced that some 50 teachers of color had been let go. The union removed the issue from the bargaining table.
When the strike began three days later, union leaders cited those layoffs as a primary reason for the walkout. But after two weeks of talks with no mention of those protections, Black teachers began complaining they were being locked out of the negotiations and accused union leaders, including some of color, of taking the issue of disproportionate layoffs off the table. They circulated a petition demanding the provision be reintroduced. Union leaders directed members not to sign it, calling it "shenanigans and distractions."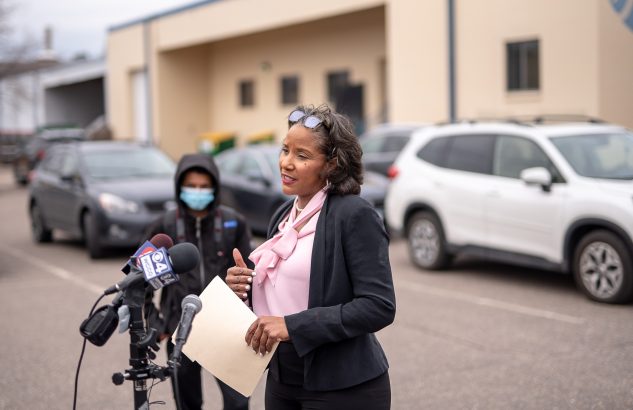 A layoff protection deal resurfaced the following week, but when the strike ended, the community learned it did not safeguard the teachers whose jobs will disappear at the end of this year. With support from the local NAACP chapter, the Black teachers announced a slate of candidates hoping to unseat Callahan and other officers in a union election that concludes May 13.
5. THE FUTURE
At the meeting Graff walked out of, board members and district leaders went to great pains to discuss a new 42-minute extension of the school day that was to begin April 11, the day after spring break, and the 10 additional days that will extend the academic year until the end of June.
The extra time, they said, was needed to meet state mandates for school calendars and had been negotiated in a "return to work" agreement to make up for time lost during the strike.
A group of students from two high-poverty high schools did not accept this. They already had longer school days because of extra academic and social supports, so their schools didn't need even more extra minutes to meet the state minimum. When the students persisted, district leaders gave principals of programs that already had longer days the flexibility to forgo the extra 42 minutes.
But in the back and forth, a wrinkle was revealed. According to the community news outlet Southwest Voices, making up the instructional time actually required only 37 minutes a day. But rounding up to 42 totaled a full hour's pay for teachers and staff for 40-plus days. That, plus the two extra weeks of school, comes to three weeks — the amount of unpaid time teachers were on the picket lines.
---
Lead Image: Minneapolis school teachers hold placards during the strike in front of the Justice Page Middle school in Minneapolis on March 8, 2022. (Kerem Yucel/Getty Images)
Get stories like these delivered straight to your inbox. Sign up for The 74 Newsletter