Meet 2 Aspiring D.C. Public School Teachers in This College's Inaugural Class of 'Ready-to-Go' Post-COVID Educators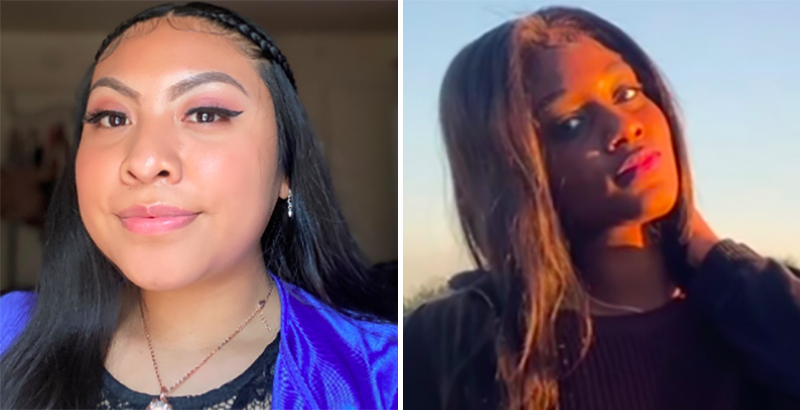 For aspiring D.C. teacher Chloe Ifill, watching the pandemic upend the schooling of friends and family has been an urgent lesson in how her job will be anything but easy.
The college freshman at American University has a friend who became homeless during the pandemic and dropped out of school because she couldn't manage the workload. Other peers have been overwhelmed by competing priorities like watching younger siblings while trying to do school work.
"Today's challenge" for teachers, Ifill has learned, "is communication, and being understanding" and as accommodating as possible to students' individual circumstances.
Ifill, 18, is one of the first Teaching Fellows through AU's Teacher Pipeline Project, a partnership with D.C. Public Schools to help build a diverse workforce in a city where recent data show about one-third of less-experienced teachers leaving their jobs annually.
AU's inaugural class of Teaching Fellows — three D.C. public school graduates who received full four-year scholarships and are likely to teach in a DCPS school post-graduation — has overlapped with a pandemic that's forced nationwide transitions to virtual learning, redefining teachers' roles and skills.
The Teaching Fellows have also begun their studies as the pandemic has prompted some teachers, including in D.C., to consider leaving the profession, while research simultaneously predicts an increase in educator demand to accommodate social distancing and smaller classroom sizes.
"The need for a pipeline of ready-to-go teachers is even greater now," said Cheryl Holcomb-McCoy, dean of AU's School of Education. "Not just for AU's Teacher Pipeline Project, but for teacher preparation in general."
Cultivating homegrown teachers — especially those of color — was already a pertinent mission, Holcomb-McCoy said. Fifty-four percent of hires come from outside D.C., and the retention rate for early-career teachers sits about 10 percent below that of more experienced colleagues. She noted Teaching Fellows will receive continued coaching and support once they graduate.
The three current Teaching Fellows are all freshmen, expected to start in-class experiences next school year. The goal, Holcomb-McCoy said, is to offer 10 full scholarships per year to D.C. public school graduates.
To better prepare its future teachers for post-COVID classrooms, AU is now prioritizing tech savviness by urging its Teaching Fellows and all teacher candidates to receive Google certifications, she said; it's also doubling down on training in social-emotional learning so students will "know how to work with counselors and nurses" to address school children's mental health challenges.
There are discussions as well, Holcomb-McCoy said, about giving AU's Teaching Fellows and teacher candidates hands-on experience in the public schools sooner than planned to help "the number of students [who], because of the pandemic, are going to need additional tutoring."
An EmpowerK12 report published last month revealed D.C. public school students have lost an average four months of learning in math and one month in reading during COVID-19.
"It's more important than ever I believe that we are educating and developing the future to solve some of the challenges that we're experiencing today," DCPS Chancellor Lewis Ferebee said of the Pipeline Project. "Whether that's around the pandemic … or a number of other conflicts."
The 74 interviewed two of AU's three Teaching Fellows about what first inspired them to want to teach and how the pandemic has shaped their view of the profession. Read about them below.
Chloe Ifill
Certain things stand out to Ifill when she thinks about her public school education. One is the early mornings, waking up as early as 5:30 a.m. in Ward 7 for a one-hour train ride and 15-minute walk to her schools in Ward 3, like Woodrow Wilson High School.
Another, she said, is her frustration with the "lack of Black history" she learned about when she was there.
In AP U.S. History her junior year, for example, instead of learning about Emmett Till's lynching or the repeated retrials of the Scottsboro Boys, "we just jumped from slavery to [Martin Luther King Jr.]," she said. "I felt, why am I learning all this from my mother when I'm sitting here in an English classroom, or a history classroom, talking about history?"
Ifill, who hopes to teach 11th or 12th grade English, said those frustrations fueled her decision to become an educator. She wants to ensure those stories are told, and to advocate for Black literature, Black history and Black accomplishments to be centerpieces of schools' curricula.
While COVID-19 hasn't swayed her resolve, it has underlined some of the challenges she'll likely face in her future career. Namely, the balancing act of addressing students' personalized needs while keeping classes on track for curriculum and testing requirements.
"I feel like teachers want to be understanding, but they also want to do what their boss says, and get everything done, get all the work turned in," she said. "How, when every student has a completely different situation? … A lot of people's home lives drastically impact whether they're able to get their school work done."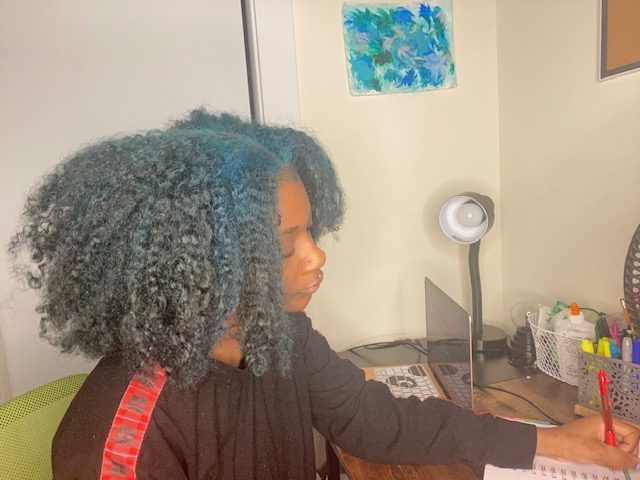 With that in mind, Ifill said she wants "to be the type of teacher to put in the extra effort to have a different plan for those who can't [learn] the same way."
The pandemic has also underscored the grit that being a teacher requires — especially in the current unprecedented circumstances.
Seeing teachers "being able to adapt in uncertain times is very inspiring for me," she said. "That's a part of being an adult, too — knowing how to keep it moving even when things don't look like you thought they would."
Daniela Ladino
Teaching has always come naturally to Ladino, who's both the oldest sibling and has a mother who speaks little English.
When Ladino, 18, was growing up in Ward 1, her mom would ask her to sit down with her brother, now 14, to make sure he read his assigned books. She would "come back from the kitchen, and I was the one reading him the books," Ladino said amusedly. As recently as last year, she was reading to her 6-year-old sister, making her index cards to practice sounds.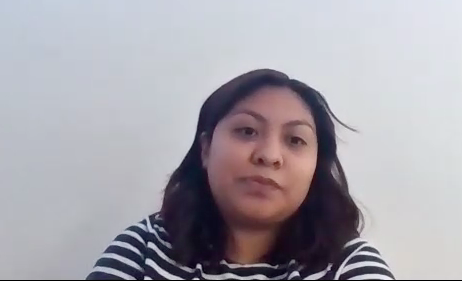 What solidified Ladino's interest in teaching as a career, though, was helping a former Spanish teacher with after-school work beginning her sophomore year at E.L Haynes Public Charter School. For about 20 to 30 minutes a day, Ladino, who's fluent in Spanish, would lend a hand with grading papers, translating materials or tutoring fellow students on how to ace the AP exam.
Since then, she's decided she wants to teach high school Spanish (or, perhaps, math — her favorite subject— at the elementary school level).
Ladino admitted that at one point during the pandemic, "It did come through my mind that, 'Is [teaching] something that I really want to do?'"
She'd struggled in the fall with transitioning from high school to virtual college. And as a self-proclaimed "shy" person who leaned on close teacher relationships and extracurriculars growing up to coax her out of her shell, she wondered if she'd be able to keep students engaged and feeling connected if virtual or hybrid learning models stick around.
But then, a few weeks ago, she scrolled past a random teacher's Instagram account.
"She had a whole corner [of her bedroom] that looked like she was in a school," Ladino said. "She had a calendar, she had puppets … [in one post] it was Crazy Hair Day and she'd messed up her hair, she had markers all over her hair."
Ladino was inspired. Her doubts, she said, have since subsided.
"Honestly, if we're doing virtual learning [down the line], I want to do something like that," she said. "I want to be as creative as [her] to help teach students and help them enjoy school as much as they can."
Get stories like these delivered straight to your inbox. Sign up for The 74 Newsletter